Your project's budget is important

.
.... but not as important as defining the goals of your proejct and then delivering on them.
That's why, at Thrive, we focus on strategy first and how your project fits into your overall sales and marketing efforts.
If we can't knock your project out of the park, we won't take it on.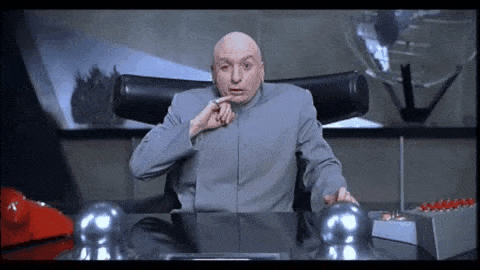 (or less... depends on what your project must accomplish!)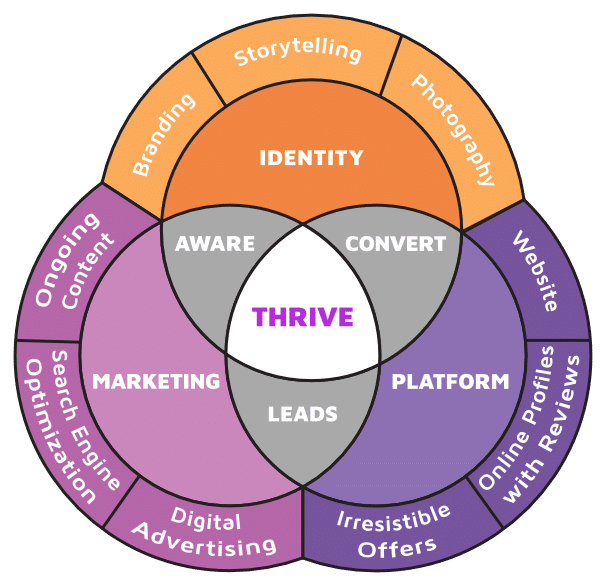 Want can be included in your project

.
The outer rim of our blueprint for online success defines the nine services we provide. Most of our clients use 3-6 of these services.
If you'd like us to take you through this process please contact us to schedule our first phone call.
Our average project from in 2021 was $24,200.
However there are MANY factors that go into a website project.
Do you already have professional logo?
Are we writing your content?
Do you need photography?
Are we created sales collateral for you?
Are you selling products online?
Do you have membership functionality. 
Literally dozens of other questions we must ask to get the price. 
Run away from anyone who gives a price without taking you through a strategy call to understand what you actual need. They don't know what they are doing 🙂
Let get to a price by scheduling a call with our strategy team.
$125 per hour and we bill in 1/4 hour increments and invoice at the end of each month.
In order to be eligible for our hourly support we require your website is in tip top shape by being on a WordPress care plan. 
For larger projects we provide fixed bid quotes for a fixed scope.
All of Thrive's staff work remotely from their home-based offices.
Noah (CEO) - Seattle
Adam (Design, Dev) - United Kingdom
Nick (Strategy, Design) - Australia
Holli (Photography) - West Seattle
Susan (Copywriting) - Orlando
Richard (Support) - San Diego
Carrie (Social Media) - Chicago
Simon & Matt (SEO) - Australia
Linda (Google Ads) - Australia
In general 10-16 weeks. 
However there are a lot of factors such as project size, how available you are for feedback, who is writing the content, and if we are also doing branding..
Some factors that can impact the timeline are whether a project includes:
Photography package
E-commerce functionality
Membership functionality
3rd party API integration
Social media strategy
Has the client been involved in a website project before? 
Availability of client for meetings/review/feedback
Thrive takes December 22nd - Jan 2nd every year.
The good news is we come up with a timeline for the project as well as scope and cost during our intake process.
We also give email status reports every Monday with exactly what we have done that week and what is up next.
Thrive strives to have the best process and communication of any Seattle web design agency.
A solid discovery process will minimize any changes to scope but priorities can shift during the middle of a project.
Any new functionality, design, and content not outlined in the initial agreement will usually require changes to the budget and timeline.
Don't worry, we'll agree on any changes to the budget and timeline before the additional work commences.
A website is like a house, car, or vacation.
They all have wide ranges of prices that are dependant on the features, functionality, and finesse that you are looking for.
We ask a lot of questions in a one-hour conversation to figure out exactly what you are looking for, what it will take to deliver your ideal website, and how much that will cost.
We will find out the rough price of your project early on in phase 1 of our process. Soon after that, you'll have the exact price to deliver on your project.
Want to see behind the curtain

?