One model for your online success

.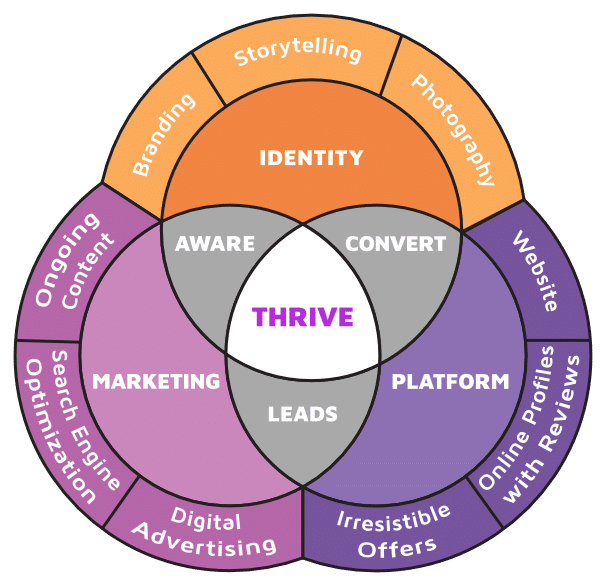 Is your website positioning your company and offer powerfully?
Have your competitors upped their game online and you feel money is being left on the table?
If you want to position your company as a major player in your space (online) we've created a reliable formula to get you there.
We call it The Blueprint.
These 3 steps must always be executed in this order for a maximum return on your investment.
Identity
Platform
Marketing
Click this button and we'll walk you through the model or scroll down for more.
Step 1: Create your identity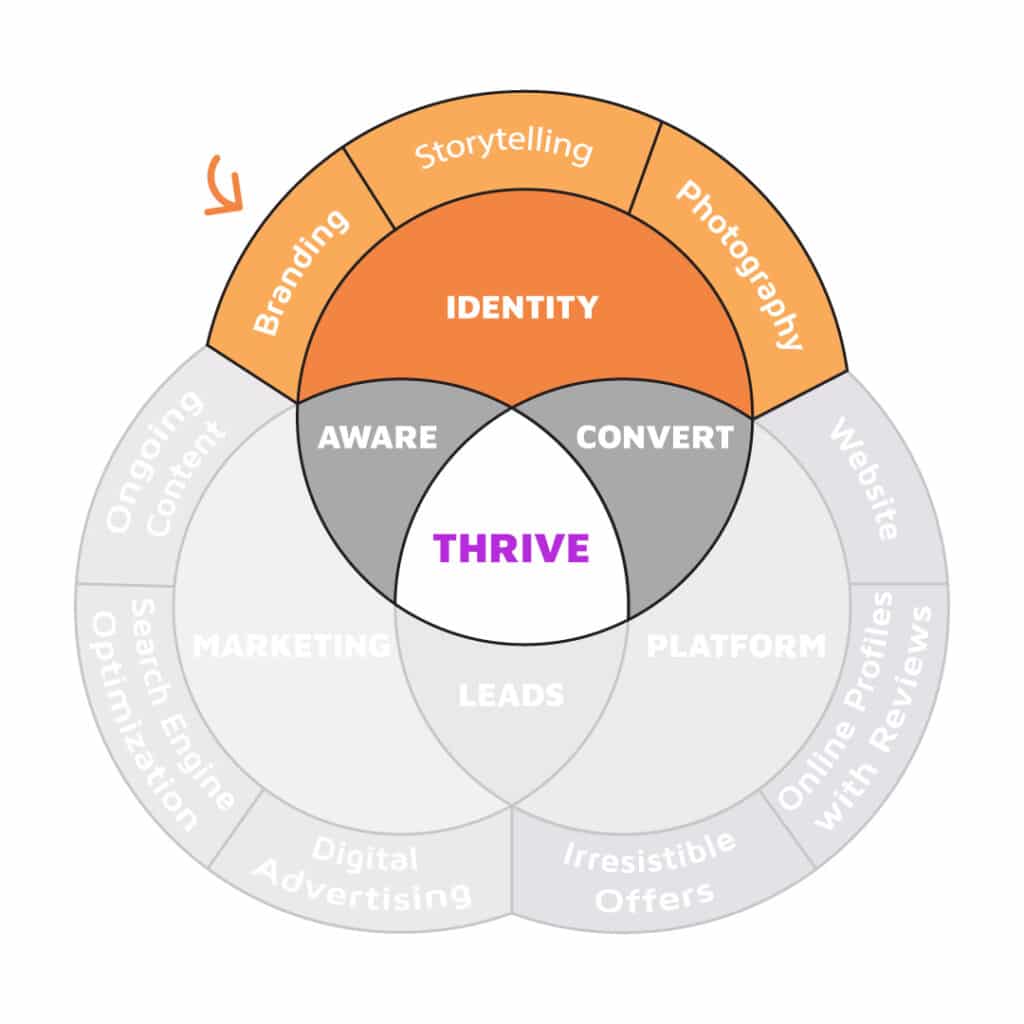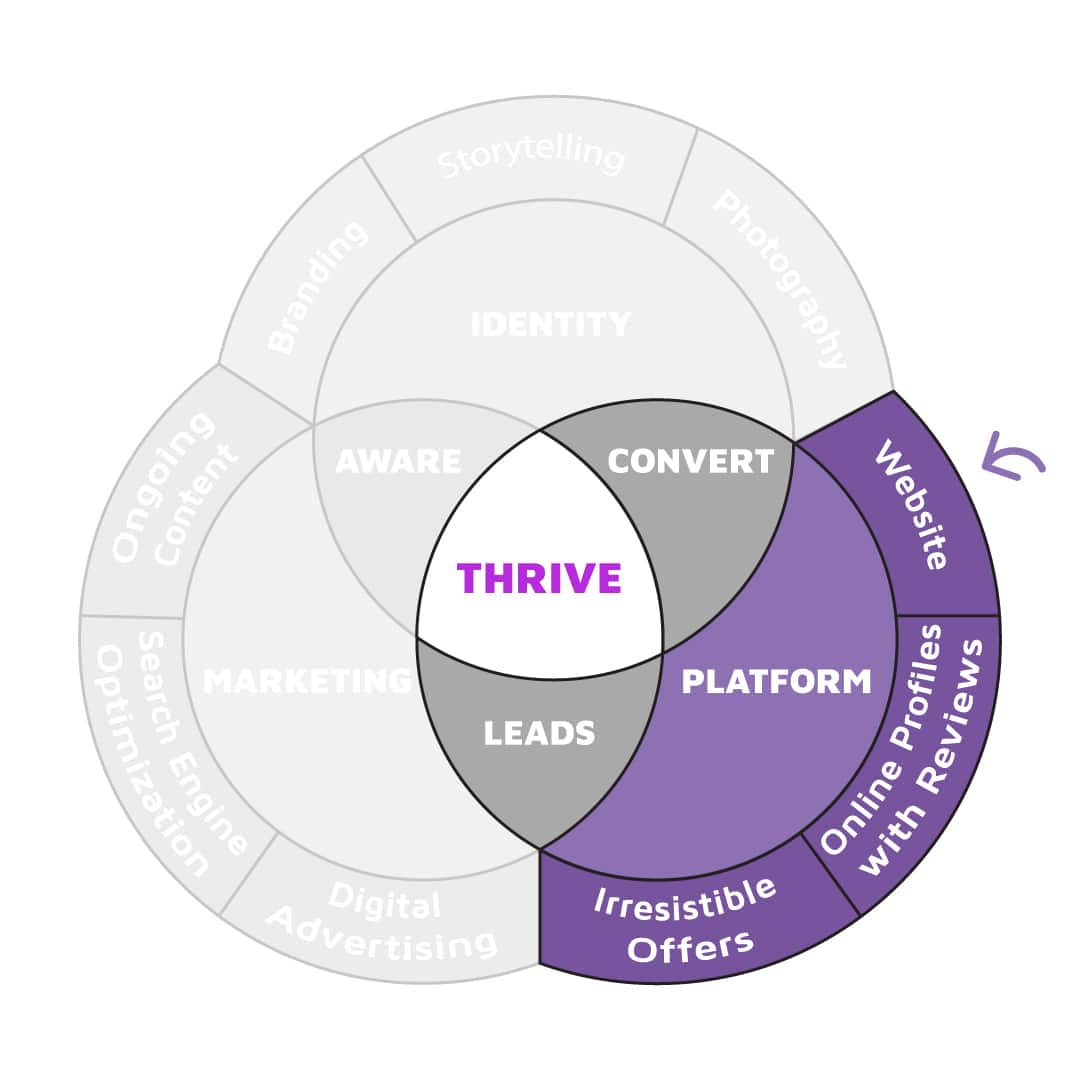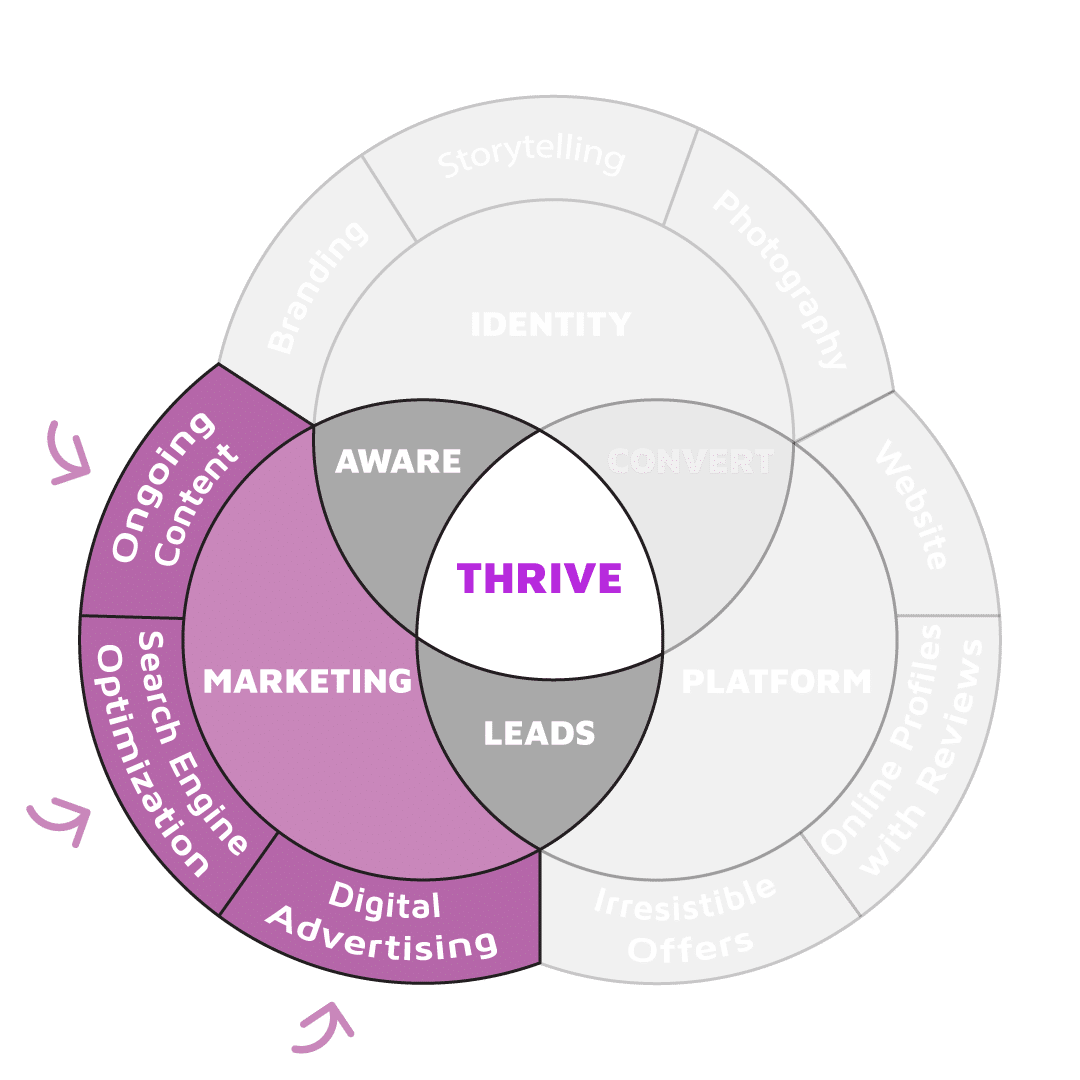 Which items on the Blueprint does your company need?
It all starts with a 15-minute conversation.
Our steps to executing the blueprint

.
1) Discovery: let's talk about it
We have a mantra at Thrive: Prescription without diagnosis is Malpractice.
Our first order of business is to get clarity on your organization's offering, target audience, and goals for this project. If we don't know where we need to go we will never get there.
For your project to be successful need to work with someone who understands business and the big picture. Someone who understands the interconnection between messaging, branding, websites, and marketing. Basement Bob isn't going to get you there.
When you talk with Thrive, we get deep into your business and its needs. Going deep let's us craft the perfect solution for your business.
Skipping this step is an avoidable tragedy!
2) Strategy: formulate a plan
Our initial conversations set the stage for creating your personalized online strategy. If you get deep into conversation with Thrive you will have a shift in the goals and/or scope of the project. Conversations clarify.
Once those are finalized on your end, we take everything we know about your business and the goals for this project and write it into our Prescription for your business. It could include just a website redesign or it could be more comprehensive and include new branding and marketing.
No matter what, our final agreement will include the cost, scope, and timeline for the project.
3) Execution: run through the blueprint
Not all companies need the 9 items on the blueprint model. Some companies don't need marketing as they have a great # of prospects through word of mouth. Others have great branding & photography.
However, we execute the blueprint items that are selected by a customer in the exact order outlined above.
Thrive is heavy on process because it works.
View the 7 steps we will take you through to create your logo, design your website, and write the words the work in this video. This corresponds to the Branding, Storytelling, and Website components on the model above.
4) Ongoing partnership: we are there for you
The items you select from the diagram above set the tone for our ongoing relationship.
If we are providing marketing for you we meet once a month for a deep dive into what is (and isn't) working.
If we develop a website once you'll be on our website care plan that allows us to maintain the software and proactively look after your website. This also lets you use our team for ad-hoc website, copywriting, and graphic tasks.
Is the blueprint right for you

?
Let's start with a 15-minute conversation.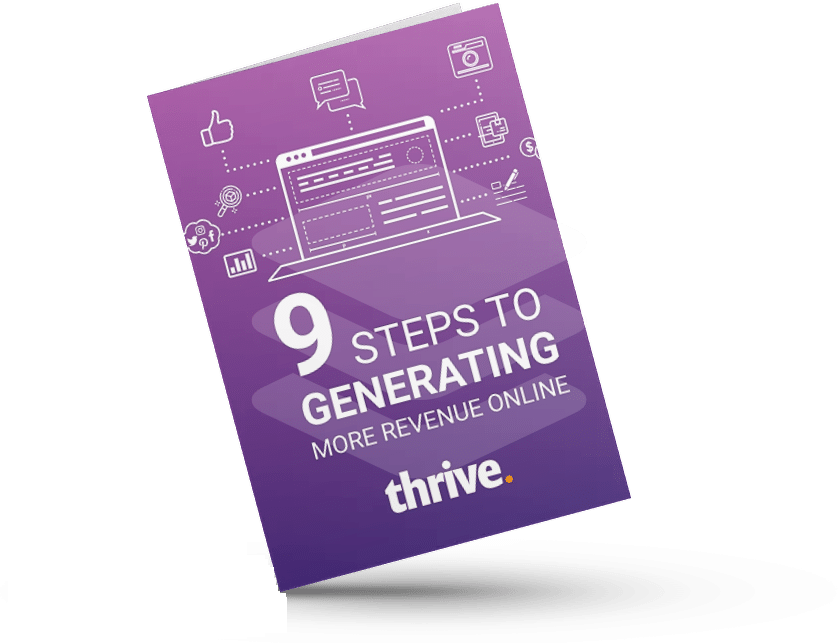 Want to download the Blueprint?
Learn more about the 9 services we use to increase your bottom line.