Create a memorable brand that tells your story online

.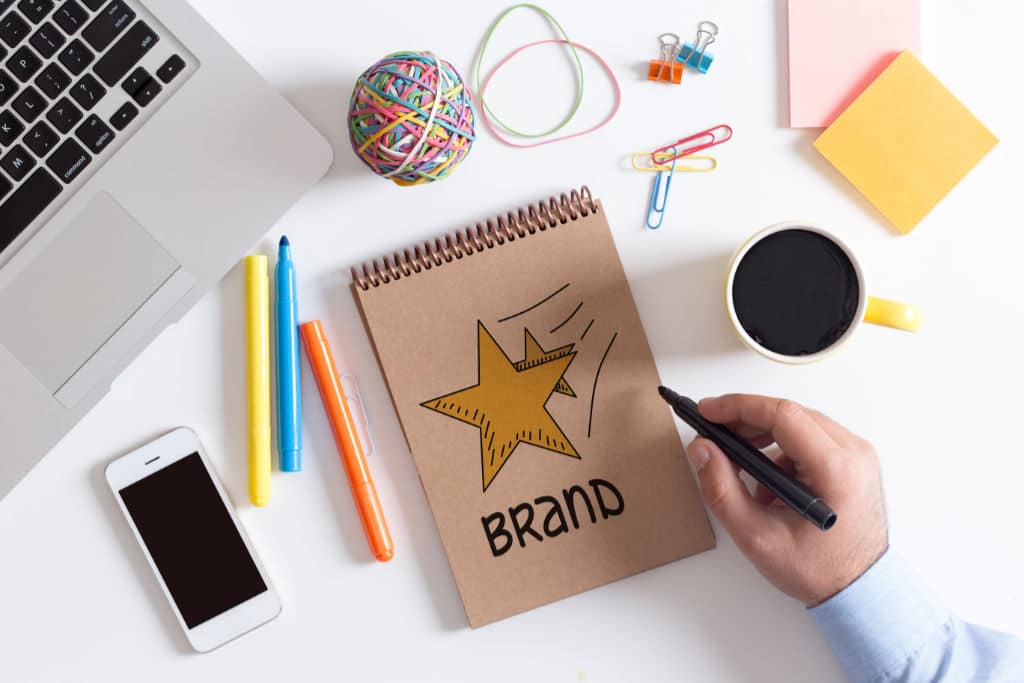 Your brand is your identity as a business.
If your brand is not telling your story in the most effective way, it's letting you down.
It's more than a logo, or a tagline, or a color scheme.
Your brand can encompass these things, sure—but the sum of your brand is worth so much more than the parts.
At Thrive, we know that the best brands engage customers and speak to them at a personal level. And that engagement—that feeling of "Wow, this is the perfect company for me"—is the difference between a brand that fades into the background and one that stands out.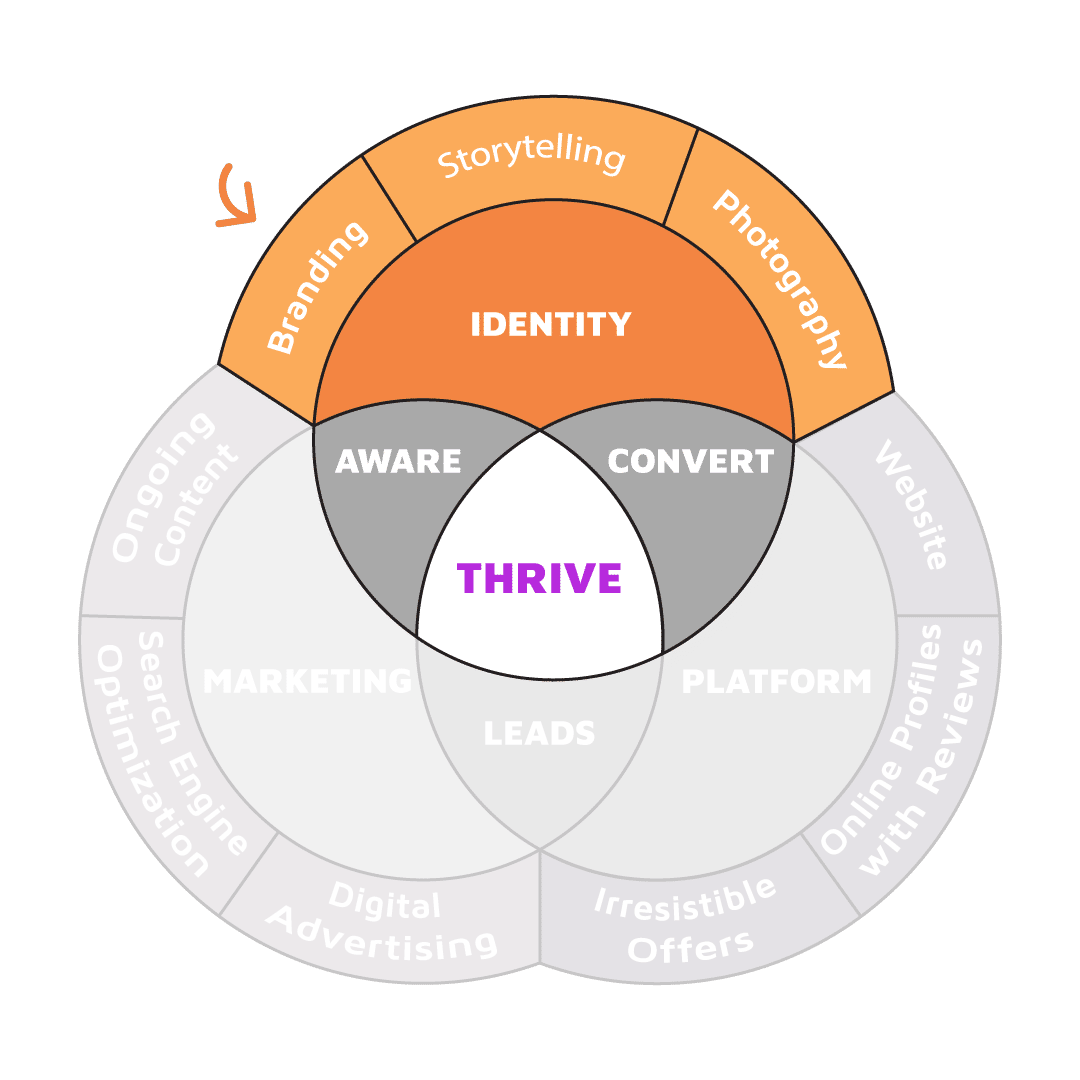 Branding is your first chance at an impression

.
Branding is the first step in our Blueprint for Online Excellence.
You can't be successful online if your customers cannot remember who you are. A memorable brand can help ensure they never do.
Your brand forms the baseline for your website design and marketing assets. You better make sure it resonates with your target audience.
To learn more about how everything fits together, click the button below to see the whole picture.
It all starts with a 15-minute conversation.
Branding is an extremely broad term that can include your company name, tagline, logo, brand guide, brand voice, color palette, fonts, copywriting, photography, videography, sales & marketing collateral, and more.
There is no one size fits all but we promise once you get on the phone with us and we discover your goals we'll be able to provide a recommendation... including the investment needed.
Contact us to get started.
The scope of branding can include forming your company name, tagline, logo, brand guide, brand voice, color palette, fonts, copywriting, photography, videography, sales & marketing collateral, and more.
Depending on the work that needs to be done and the size of your company this can range from 6 weeks to a year. Quite the range!
Let's first narrow down your scope and then we can talk timelines 🙂
Contact us to get started.
Absolutely!
We understand that owning your assets, even for a small business, is a critical part of solidifying a future online.
Once we receive your final payment, copyright is automatically assigned as follows:
You own the graphics and other visual elements that we create for you for this project.
You also own text content, photographs and other data you provided unless someone else owns them.
We'll give you a copy of all original and vectored files and you should store them very safely as we are not required to keep them or provide any native source files we used to make them.
We can extend your existing marketing firm with graphic design, copywriting, photography, and help from our SEO specialists to get you more traffic.
However, there is a benefit in combining your internet marketing agency with your development company.
We can provide that solution for you.
Online marketing services require a different set of tactics than what some traditional marketing agencies are equipped to handle.
We are happy to talk and work with your existing internet marketing agency.
All of Thrive's staff work remotely from their home-based offices.
Nick is our strategy & brand specialist. He lives in Sydney, Australia. He has a fabulous accent.
Our strategy and design sessions are held over video screen share.
Our CEO Noah can meet in person anywhere in Seattle, Bellevue, Everett, Kirkland, Remond, Renton, Kent, Federal Way, Tacoma & surrounding areas.
By having our team across three major time zones (US, Europe, Australia) we always have the bases covered for your company.
5 steps to building a successful brand identity
Your brand identity is about so much more than your logo.
Taking the time to plan out a great strategy and put together the key elements of your brand will help you stand out from your competition.
Our guide for how to build a successful brand identity will help you do just that.