Leads on demand with pay-per-click campaigns

.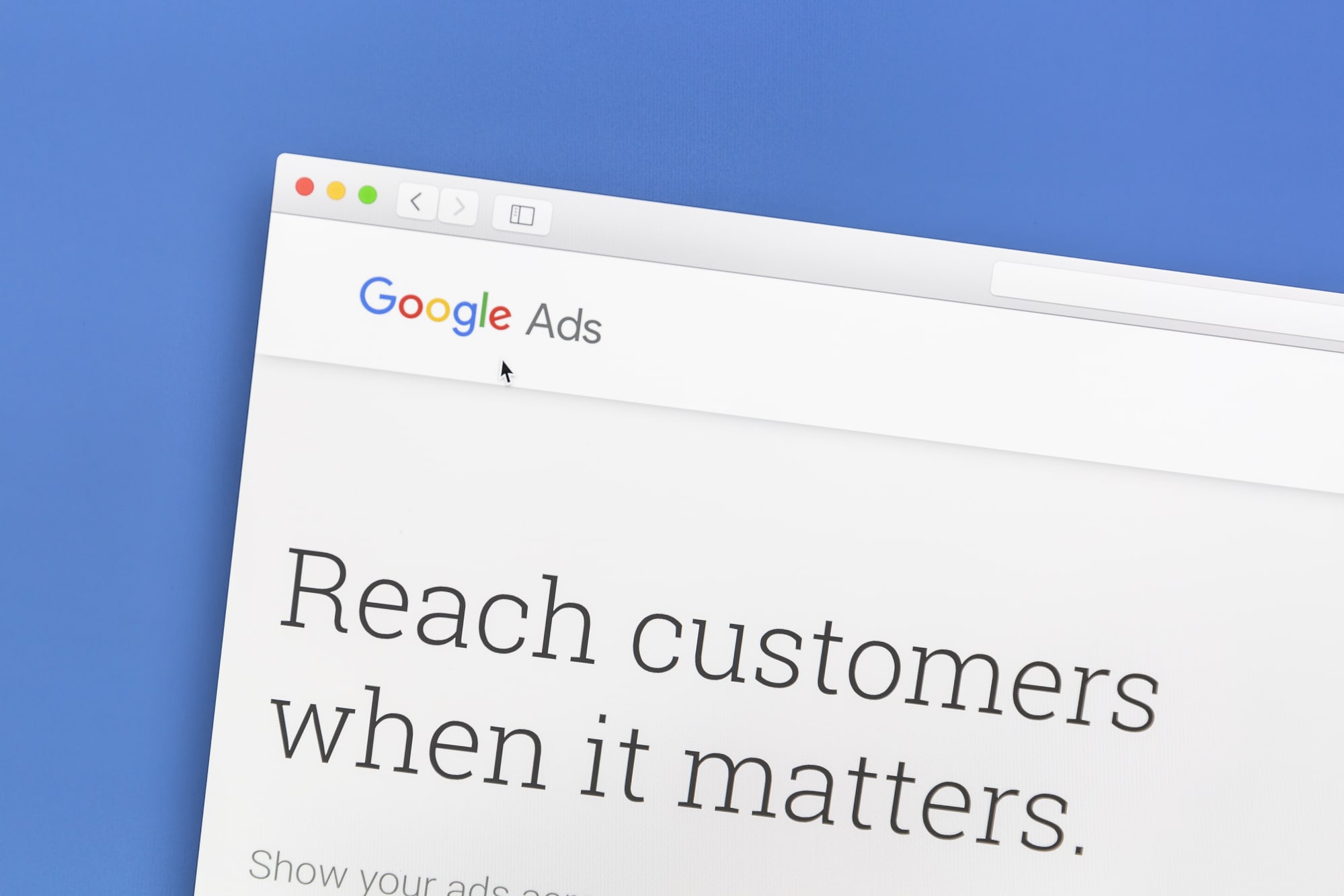 Google ad campaigns are a quick, cost-effective way to drive sales and bring new traffic to your website. Our carefully constructed Google ad campaigns are designed to bring real results fast so you aren't left waiting for your ROI.
How? We use targeted keywords to refine your campaign and attract new customers. Fast setup, comprehensive management, and reliable research and reporting combine to provide you with a premium custom strategy designed to get outstanding results.
While pay-per-click campaigns may seem straightforward, they can be surprisingly tricky to manage. If you don't get your keyword strategy right, you may end up paying more for less effective traffic. Our PPC experts can help you choose the right strategy at the right price to bring the right people to your website.
How PPC advertising works

.
PPC advertising works on a very simple concept: you post an ad targeted at certain keywords and pay for every click that your ad generates. But, like all simple concepts, it's more complicated in practice.
First, keywords don't come at a set price. Advertisers bid on specific keywords. This means more general, broad keywords can be more expensive than narrow, niche keywords. It's also why it's important to have a strong keyword strategy so you are only paying for clicks that are from your target audience.
This is another reason why it's important to have a dynamic strategy that's regularly updated. Your PPC campaign will show results immediately, but those results may not be long lasting. It's important to monitor your target keywords to keep your strategy fresh.
Another element of what you're paying for is your position on the results page. Because the positions higher on the page generate more traffic, a position higher up on the page comes at a premium for the advertiser.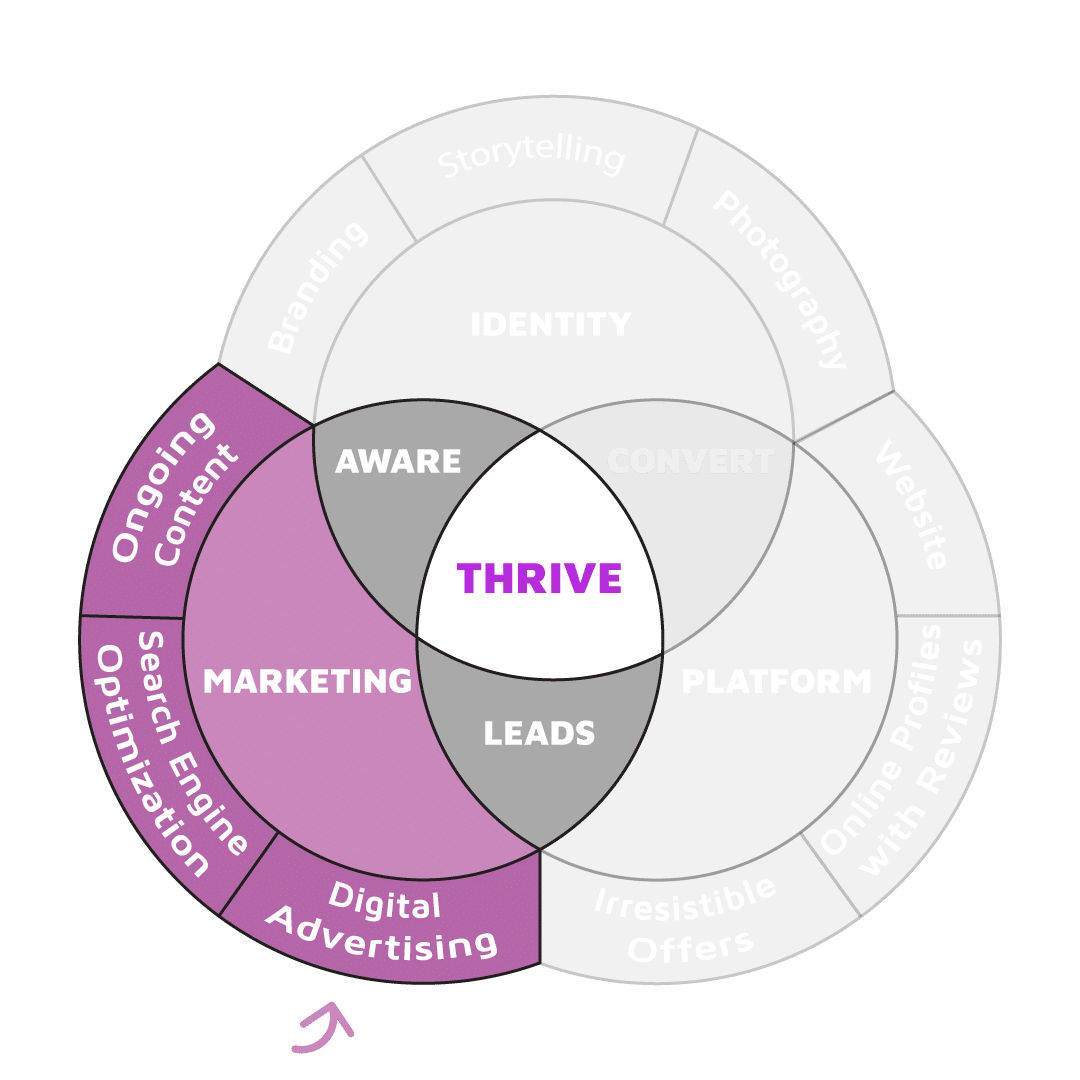 Ads - quickest way to get leads

.
Digital Advertising helps you bring in new customers that may not have found you before. PPC advertising with Google & Facebook is a key part of any marketing effort.
When coupled with the other marketing elements outlined in our Blueprint for Online Excellence, you will be well equipped to succeed in an online-first world.
Check out our full Blueprint to see how all nine elements work together to ensure your digital success.
There are many differences between a pay-per-click campaign and an SEO campaign. The primary difference being the end goal of the campaign. A PPC campaign is focused on short-term results and driving immediate sales. An SEO campaign's goal is to grow your overall search position over the long-term.
A PPC campaign is the perfect vehicle for a product launch or a new lead generation campaign, something you need immediate results for. An SEO campaign is what you need if you are looking to permanently increase traffic to your site through organic search.
One of the most frequent questions we are asked is whether SEO or PPC is better for a marketing campaign. Both are very different and determining the best one depends on your target market and what your goals are.
SEO takes time but provides long-term steady results for strong organic rankings and traffic. With PPC, you start seeing results and ad positions instantly, and can easily refine your campaign to attract your ideal customer.
Google AdWords is a powerful and robust advertising platform that gives you access to a vast network of advertising locations and campaign types. With GoogleAdWords, you can run search ads (what most people think of when they think about Google AdWords), display ads (aka banner ads), remarketing campaigns, YouTube ads (both banners and video), and Gmail ads.
Google AdWords is a user-friendly tool that can easily be used by just about anyone. But setting up a good AdWords campaign is very complicated if you are doing it right and a thorough knowledge of the platform can help ensure that the campaign is set up to bring you the results you need.
When we set up your pay-per-click campaign, we:
Understand your advertising objectives.
Understand your products and their profitability.
Choose the most effective campaign type.
Conduct in-depth keyword research.
Create the correct campaign structure to drive down costs.
Create many 'ad extensions' to make your advertisements more compelling.
Set up conversion tracking within Google Analytics.
This work takes a lot of time but means your money will go further, and you'll get better returns.
We are often asked by clients why they can't see their Google Ads when they search for themselves even though they have a pay-per-click campaign running. There are many reasons that your ad isn't showing. It could be because of your geographical location, your targeted search term, or your past user behavior.
However, our first important piece of advice is never to search for yourself because it could affect your ad campaign. The best thing to do if you're concerned about your ad placement or if it is showing is to use the Ad Preview and Diagnosis Tool within the Google Ads interface. This will allow you to see what your ad looks like without impacting any of your account statistics, ad quality, or ad relevance.
Effective adwords campaigns done for you

.
When you need a Google AdWords campaign for your business, the experts at Thrive are here to help. We can help design and launch a pay-per-click campaign that brings you the results you want at the price you want to pay. Give us a call today and let's get started!