Trust me when I say I know how weird it is that I, a web designer, am writing a blog about how to find the right web designer. It seems like a conflict of interest when, logically, I'm going to want the answer to be "Thrive Design is the right web designer for you."
However, after being in the web design business since 2002, I know that not every client is going to be right for me and I'm not going to be right for every client. When there is a designer/client mismatch, the client ends up unhappy and the designer is left with a hole in their portfolio and potential bad reviews circulating the internet.
Which means, I am invested in making sure that the potential clients that come my way end up with the right designer for their project, even if it isn't me. That way, everybody wins!
Ready? Let's dive into the five things you should be looking for in a web designer.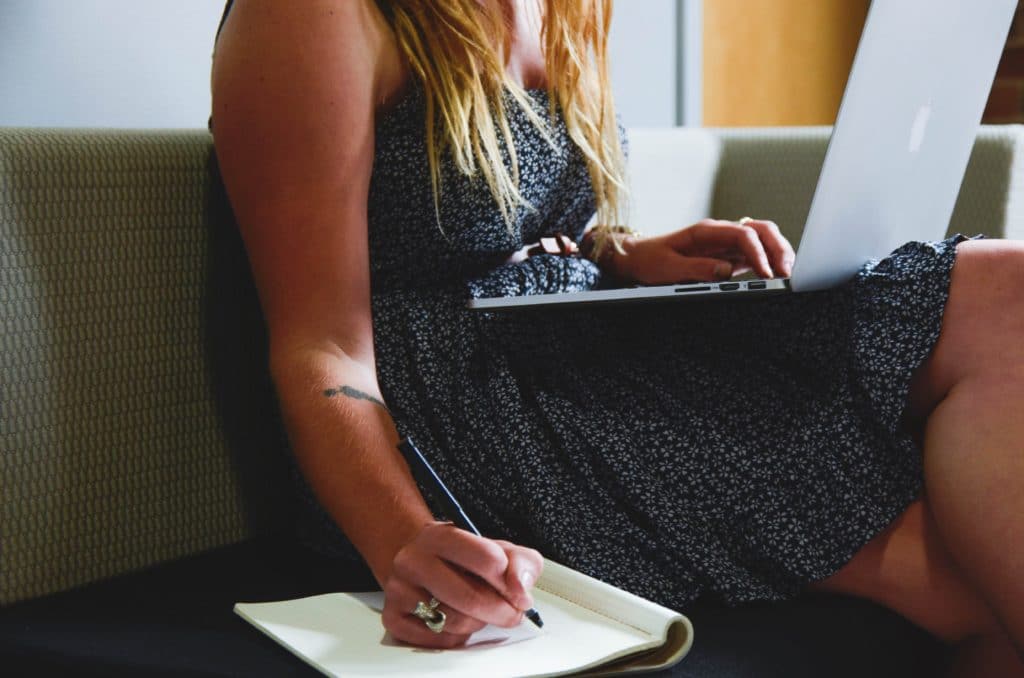 5 Tips for Choosing the Right Web Designer
Now that you know that I'm not here to just sell you on how great Thrive is, let's talk about what you need to know when looking for a web design agency.
1. Do your homework.
First thing's first, you need to conduct thorough research and we're not just talking about which web design companies you like.
In order to find the right web designer, you should be able to answer the following questions:
How extensive is your project?
How many pages will your website need?
Are there any special features on your wish list?
Are you looking for someone who can help you with copywriting and SEO, or just the design components?
What's your budget?
What websites do you really like?
Once you can answer these questions, it's time to look at options. The first thing people will tell you is to check out the portfolio of any company you are considering.
It's important, when you look at their portfolios, to pay special attention to more than just the picture they show you. Make sure you visit the site itself. Check the footer and see if that company is still doing the company's website work (most designers and developers include a link to their site and a credit in the footer).
Pay attention to how fast the pages load as page speed is an important factor in SEO and depends greatly on the quality of the web design.
Check out how the sites look on your phone and your desktop. Is the layout simple and uncomplicated? If you were a potential customer of that business, are you able to quickly understand what it is they do and find the information you need in one or two clicks?
Just remember that portfolios aren't a comprehensive list of everything a designer is able to do. If you like the look of their work, make a note of the features you want that you don't see and ask them if that's something they're able to do. You may be the first person to want that feature!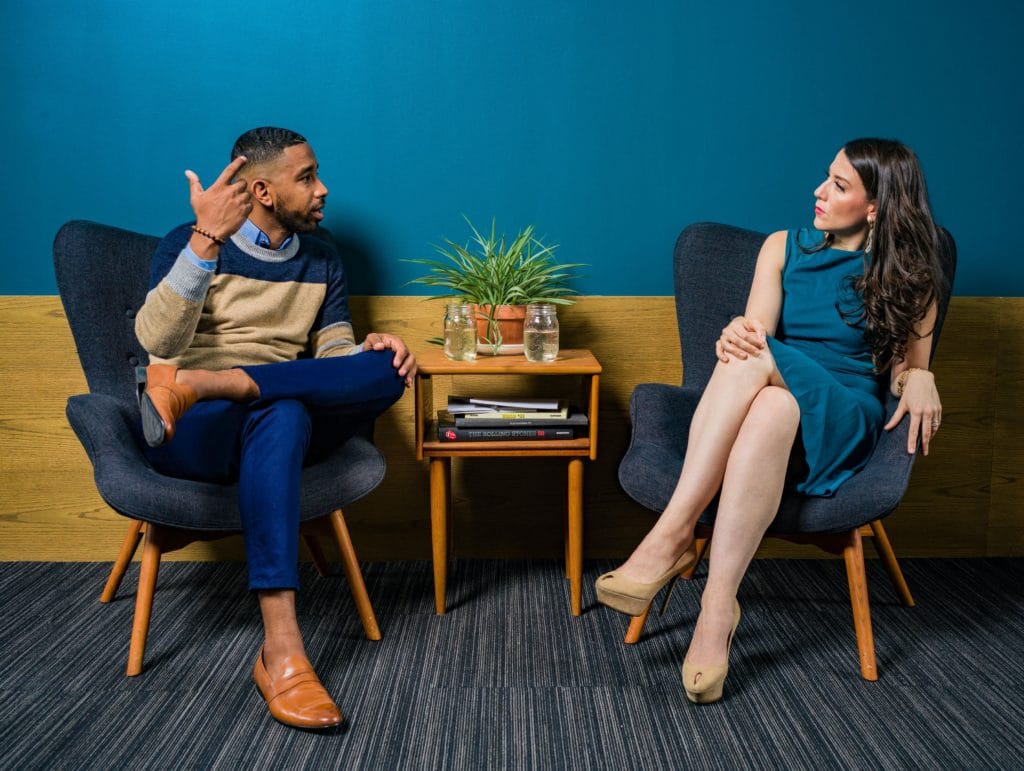 ---
Featured Reading: 10 Best Web Design Interview Questions in 2021
---
2. Look for a company that wants to have a conversation with you.
All companies you look at will want to have an initial meeting with you to discuss your goals, what you want your website to look like and do, and your budget. It's standard. But, during this meeting, there are a few things you want to look for on the other side of the table (or camera).
You want a web design company that acknowledges and appreciates your expertise. You know what you're selling, and you have some idea of how you need to present it to your potential customers for maximum impact. No one knows your business better than you do. If a web design company doesn't recognize this and won't listen to your ideas, then they are not the company for you.
On the other side of that coin, you also don't want a web designer that says yes to absolutely everything you ask for, while not contributing any ideas of their own. You want to work with someone who is confident in their knowledge and expertise, and who isn't afraid to use that to create a website better than you imagined.
If a web design agency does nothing but nod their heads and produce an exact replica of what you say, then you aren't getting your money's worth. Your designer must be able to bring exciting ideas to the table.
It's also important to find a web design company that knows that this first conversation should not be the last one you have before being presented with a final product. Look for a web designer that has a plan for frequent communication and an easy way for you to send feedback throughout the design process.
Your opinions, experience, and observations are what is going to differentiate your website from your competitors' websites. You deserve to work with a designer that will put them to use.
3. They offer all of the services you need.
Unless you are lucky enough to have employees that are SEO experts, copywriters, and marketers, you're going to want to find a design company that can help with those elements as well. A website without digital marketing is like a chair with only three legs. Sure, you can use it but you know there's something missing.
Your website is the hub of all of your marketing. It's the endpoint for 99% of the customers you are reaching out to with your marketing pieces. When you work with a designer that is backed by a marketing team, you can be confident that your website will be functional as an overall piece of your business engine.
Ask about all the services your candidates offer as a part of your interview process. Will they help you create the content for your website? Can they help you with your overall SEO? Will they help you with branding? What about photography?
These questions will give you a better picture of what exactly you will be getting for the money you are investing.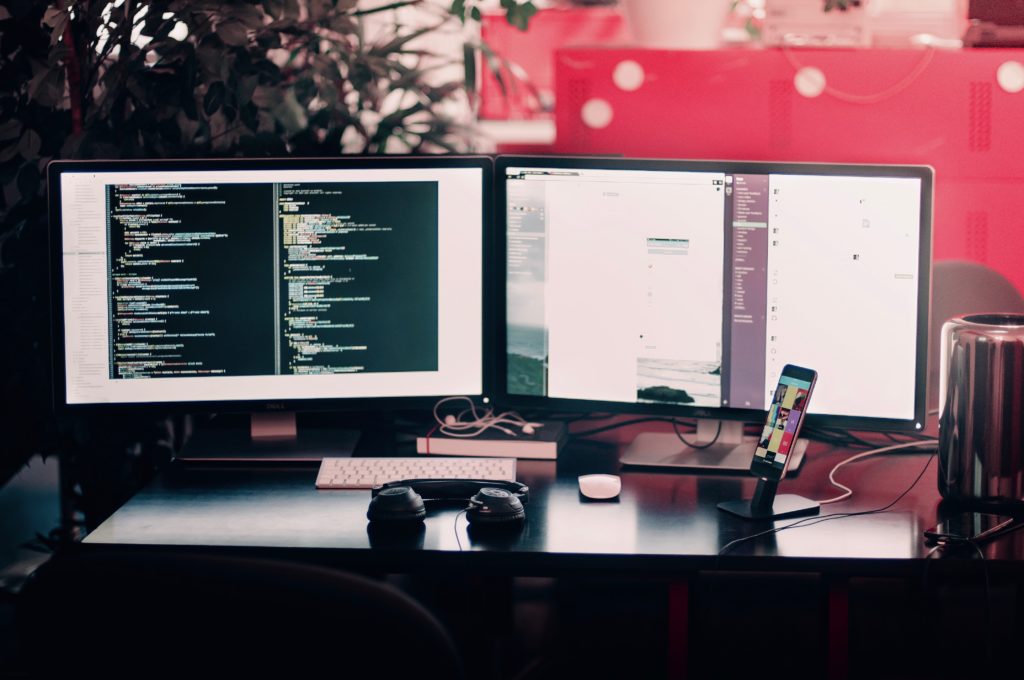 4. They are technologically savvy.
This may sound obvious, but you want a web designer/developer that knows the latest best practices and conventions for creating websites that are easily found and user-friendly.
When it comes to web design, there are skills every designer should have but, most importantly, they should be dedicated to constantly adding to this list. Technology is not static. Google's algorithm is not static. Your developer's knowledge should not be static.
When reviewing a potential web designer's portfolio, make sure that they include examples of responsive sites. As more people are using their phones to browse vs their desktop or laptop, it's important that your designer can ensure your site is optimized no matter what device it is accessed from.
Responsive design is not just an important part of the user experience; Google has begun ranking websites based on whether they are responsive. If a candidate does not have experience or suggests a separate mobile site instead of a truly responsive design, it's time to move on to the next candidate. Responsive design is not a fad and you need a designer that knows that as well.
Your web designer should also design your website within a content management system such as WordPress, Drupal, Magento, or other web design software.
We are strictly a WordPress designer/developer for many reasons. Without a content management system, you will have to rely on your developer to make every single update your website needs from now until eternity.
If they mention a static HTML site, run, don't walk, far away, away from them. You need a content management system.
In addition to being up on the latest technology, whoever you choose should understand that creating your website should be about more than just making it aesthetically pleasing. They need to know how to create a website that will convert prospective customers into paying customers.
This includes knowledge of user-experience design, what makes an intuitive layout, and how to create powerful calls to action. They also should ensure that coding, WordPress theme, and plug-ins are all updated and running (before AND after launch).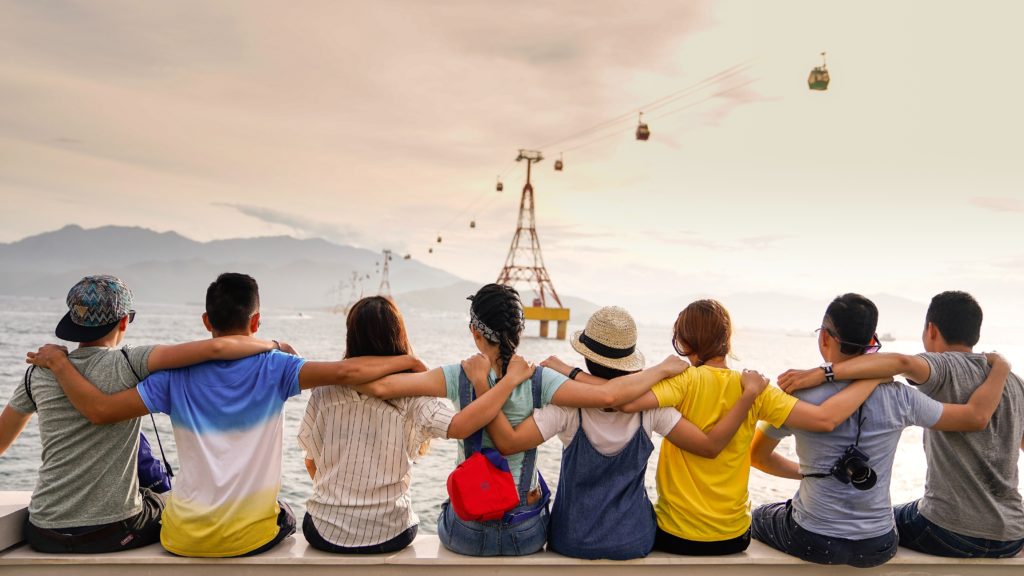 5. Make sure you actually like them.
Price is important. Their portfolio is important. Their knowledge is important. But the most important thing to note is whether you like them or not.
If you hire someone you don't like, you're not going to want to get in touch You're going to procrastinate calling when you need something. You're not going to engage in chit-chat that is sometimes way more enlightening to your designer than any formal interview.
In short, your project will suffer.
---
Featured Reading: How Much Does it Cost to Redesign a Website?
---
Final Word
Your project deserves the right web designer. I hope these tips will help you choose the designer that will bring the right combination of know-how and experience to create a website that will serve as the perfect center for your business marketing ecosystem.
For more on Thrive's services and process check out the below video.
—
Thrive Design is a customer-centric web design company from Seattle. Contact us today to find out how we can elevate your business online! Find us on Clutch, UpCity, LinkedIn, and Facebook.
Category: Web design seattle