If you don't have a mobile-friendly website for your business, chances are you are losing customers. However, mobile-friendly can mean a lot of different things so it can be hard to know what you really need from a web designer.
Your primer on responsive web design.
Different kinds of responsive web design.
When you hear "responsive web design," you probably assume it's a synonym for "mobile-friendly web design" and it can be. But it also means something very specific in the often-confusing universe of web design speak. Let's take a look at what developers hear when you use the following phrases:
You say: I want a mobile-friendly website.
Developers hear: I want my normal site to shrink when my customers access it on their mobile device forcing them to zoom, pinch, and scroll to make things work.
You say: I want a mobile-first website.
Developers hear: I want you to design my website like 99% of my users are coming from mobile devices which means the desktop users will also feel like they are accessing my website from a cell phone.
You say: I want to use a responsive design strategy to build my website.
Developers hear: I want my website to look great and be completely functional no matter how my customers access the site.
You say: I want to build my website using an adaptive design strategy.
Developers hear: I want my website to look great and be completely functional no matter what, but I also want to be able to offer up specific content for my mobile users.
You say: I want a mobile site.
Developers hear: I want to build a different website for mobile users that will launch m.yourwebsite.com when a mobile user accesses my site.
Side note: We will be using these terms fairly interchangeably through this article because we also understand that many people do use them as synonyms.
---
See Related: Web Design vs Web Development
---
What customers expect from a mobile site.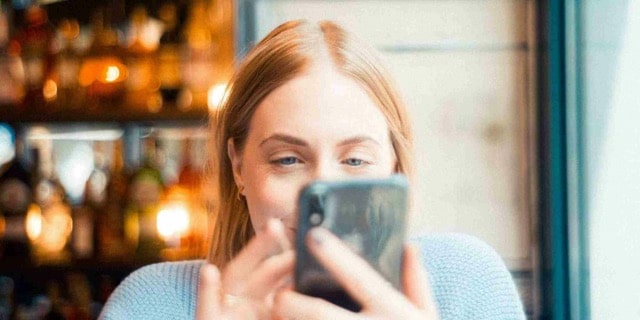 Your customers may not be as excited about web development terms as you are, but they know what they want when they log on to your site. Spoiler alert: it's not clunky navigation and slow speeds.
Customers want a display they don't have to pinch or zoom to see. Mobile web design has been around for a while now. Your customers are used to websites that feel natural to navigate on their phone. If your website doesn't give them that experience, they will probably turn elsewhere.
Customers want to be able to read your website. Readable fonts and text layouts that work on mobile devices are key to this one. You may really love that novelty font you found, but your customers won't when they try to see it on their phone.
Customers want to easily see all the beautiful graphics you have. Images, video, and infographics all show up differently when displayed on a computer screen vs. a tablet screen vs. a phone screen. Testing each of your images to make sure it displays correctly is crucial for a smooth user experience on your mobile site.
Customers want their taps to read as mouse clicks. In the world of web coding, mouse clicks and taps are not the same thing. Think about the frustration you feel if you're accessing a website on your phone and the navigation menu requires your mouse to hover over a drop down and then, and only then, allows you to click your choice. Just thinking about trying to accomplish that with tapping gives us the chills.
Customers do not want to type in a ton of information from their mobile device. Your customers don't want to have to write their ducking information a thousand times to complete their task. Auto-fill and autocorrect are not advanced enough yet to not cause severe frustration in users from time to time.
Customers feel the need...The need for speed. No one wants to wait a long time for a page to load, especially if they're trying to get information on their phone. A design that lessens the number of requests their browser has to make and a web hosting company that prioritizes load speed can go a long way to preventing this.
---
See Related: How To Hire A Web Development Company
---
Why responsive web design really is that important.
Sometimes, when you hear something over and over again, it can start to lose its meaning. "You really need eight hours of sleep a night." "Don't use q-tips in your ear canal." "Your website needs to be mobile-friendly or you are losing business."
Your business may be fine. You may not be losing your current customers. But are you consistently getting new customers?
Our guess is, if you don't have a mobile-friendly website, the answer is no.
Let's take a look at some numbers:
57% of users say they won't recommend a business with a poorly designed mobile site.
Smartphone conversion rates are up 64% over desktop conversion rates.
People have twice as many interactions with brands on mobile than anywhere else.
50% of B2B search queries today are made on smartphones and are expected to grow to 70% this year.
57% of all US online traffic now comes from smartphones and tablets.
Need some more? How about these:
88% of consumers who do a local search on their smartphone visit or call a store within a day.
97% of people learn more about a local company online than anywhere else.
61% of mobile searchers are more likely to contact a local business if they have a mobile-friendly site.
By 2021, mobile devices will influence more than $1.4 trillion in local sales.
A mobile-friendly website is your best friend as a small or medium-sized local business. It can help customers in your area find and fall in love with you...as well as getting you more of that $1.4 trillion pie.
---
See Related: What are the best easy-to-read fonts in Web Design?
---
Final word.
Responsive web design is more important now than it ever has been. It's become the norm. It's what people expect when they are browsing the internet on their phones, which more and more people are doing every year.
As a local business, it's important that people see you are as polished as your nationwide competitors. It really doesn't take much to prove that point. All it really takes for the first impression, is a solid, responsive website.
—
Thrive Design is a customer-centric web design and development agency from Seattle. Contact us today to find out how we can elevate your business online! Find us on Clutch, UpCity, LinkedIn, Facebook, and Twitter.
Category: Web design seattle