When you look at your website, do you feel that it's flat or outdated? Are you thinking it could benefit from a redesign?
There are many factors that go into redesigning a website, so it's important to think about your needs and vision before you make any decisions. A web designer at Thrive can help you through the decision-making process.
Factors that will affect the cost of redesigning your website.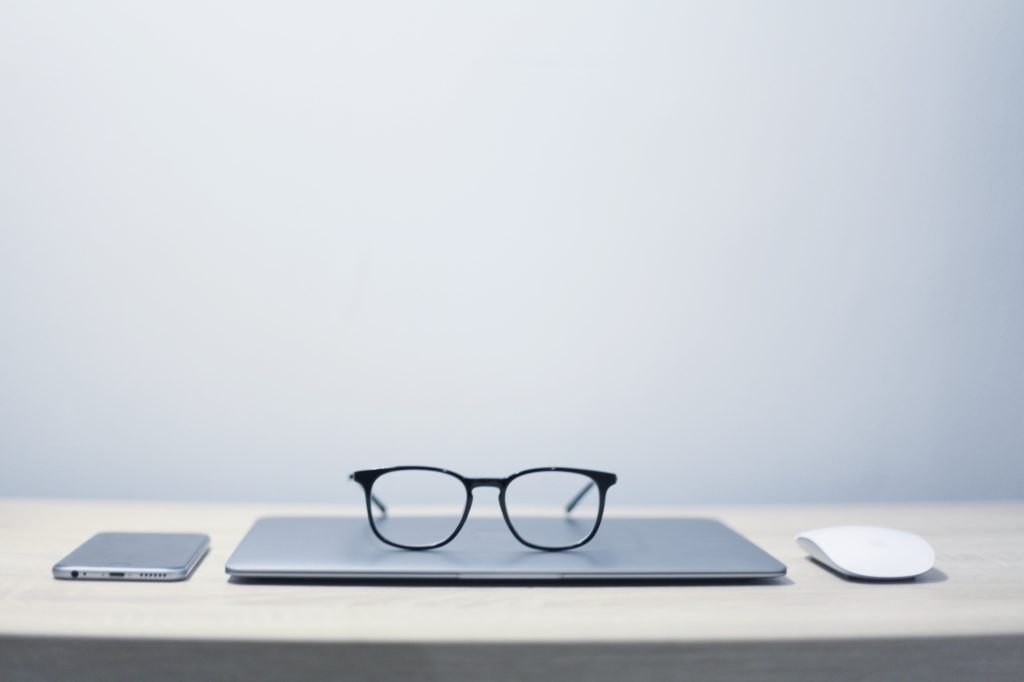 One important question that you need to ask yourself before starting down the redesign path is: just how much redesign does my site need? If the answer is "a lot," it might be simpler and more cost-effective to start over from square one. If the answer is "some," then stick with the redesign route.
If you've decided you're going to invest in a redesign, you need to choose whether you are going to do the work on your own, hire a freelancer, or hire a web design agency.
Redesigning on your own.
If you decide to do the work independently, you invest more of your time but less of your money. You need to ask yourself if you have an existing skill set that would enable you to redesign your site independently. If you don't already have that skill set, you need to think seriously about if you want to invest the time and energy into learning about the tools and the skills you'll need for the redesign.
On average, redesigning a website yourself can cost between $0 and $300 plus the cost of a laptop for graphic design and related activities.
Redesigning with a freelancer.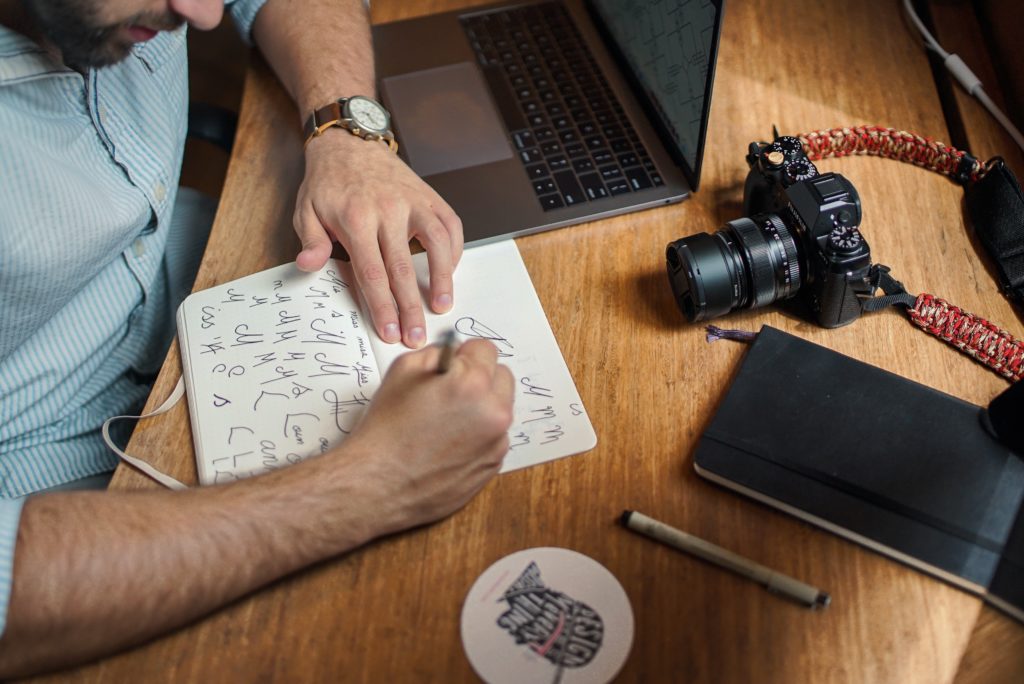 If you decide that you'd rather invest in a freelancer, then you free up more of your time at a cost. There are some drawbacks to working with freelancers: you can't be certain that they are reliable, they might not specialize in your industry, and redesigning an entire website might be too much work for one freelancer to accomplish in a timely manner.
On the other hand, freelancers are a fantastic option for several reasons: they offer a wide range of prices, might have industry knowledge, and are typically very communicative. Many prioritize meeting your needs and realizing your vision.
When you hire a freelancer to redesign your website, you could be investing anywhere from $500 to $5,000. This depends on the freelancer's hourly rate (or if they charge a rate for each webpage) and how much work your website needs.
Redesigning with a web design agency.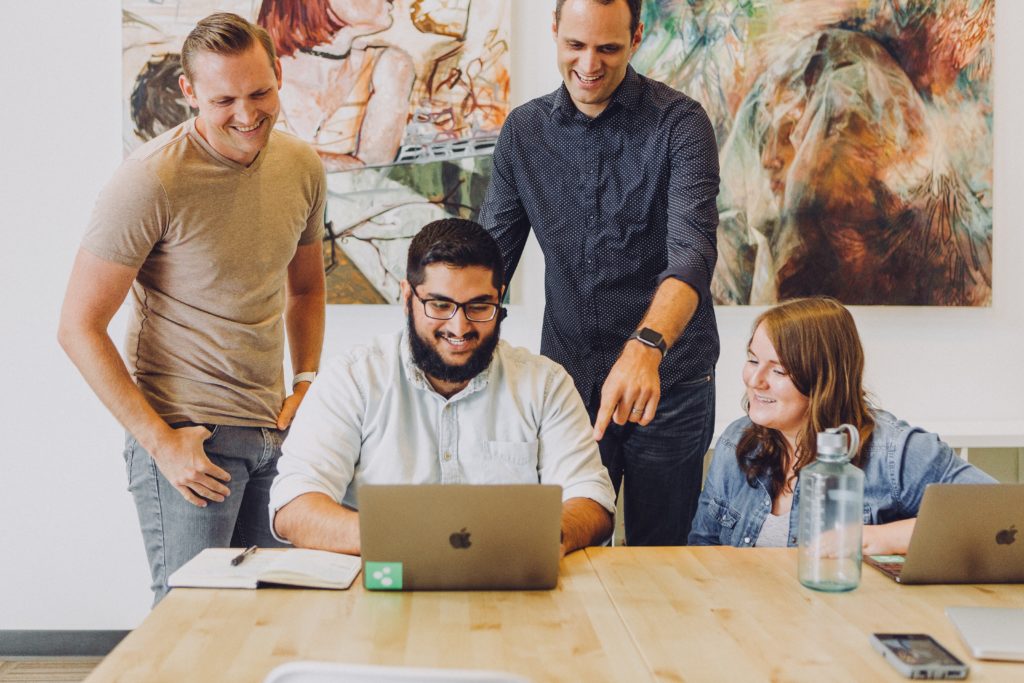 The third option is to work with a web design agency. Web design agencies offer many of the same benefits as freelancers. They are experts who can advise you on a number of different choices you'll need to make.
When you hire a web design agency, you can be certain that multiple professionals are working on your website. They can analyze your competition, take over the programming, content, and optimization.
Web design agencies can point you in the right direction when it comes to choosing the best website hosting option. Then, they can monitor the service you receive from your hosting provider and offer suggestions.
Working with a web design agency can cost anywhere from $3,000 to $100,000.
Interactive multimedia.
Both freelancers and web design agencies will prioritize redesigning your website so that it fulfills the expectations of your target audience. This ranges from information about the details and display of your products to interactive media, which can be anything from a game to a visual to a choose-your-story scenario.
Creating interactive multimedia is a time- and resource-intensive process, but it might be worthwhile to invest in if it generates more leads for your business. If your website needs interactive media development work, you might choose to hire a web design agency over a freelancer, since freelancers often charge by the hour.
---
See Related: Best Web Design Interview Questions 2021
---
What kind of website you need.
To recap: redesigning a site on your own can cost anywhere from $0-300. Working with a freelancer can cost anywhere from $500-$5,000. Hiring a web design agency will run you in the range of $3,000 to $100,000.
It's good to also know how much upfront web design costs are for different types of websites. For instance:
· Informational or small business website (8-16 webpages) = $2,000-$9,000
· Corporate website (25-75 webpages) = $10,000-$35,000
· Ecommerce website (100-1,000 products) = $5,000-$55,000
· Database driven website or website application (20-20,000 web pages) = $6,000-$75,000
Your website might have cost anywhere in these ranges to build. If you're looking for a major redesign, you might be seeing similar numbers. If you're only looking to tweak a few smaller components, you can expect to see lower costs.
Different component costs.
Now it's time to dive into what different types of redesign components will cost. The different components that make up your website might need some rework.
In terms of upfront costs, you can expect the following:
· Style or theme: $2,000 to $15,000
· Responsive design: $3,000 to $25,000
· Interactive multimedia: $250 to $10,000
· Content management system: $2,000 to $25,000
· Ecommerce functionality: $2,000 to $25,000
· Database integration: $2,000 to $25,000
· Webpages (1-250): $1,000 to $10,000
We discussed the cost of adding in interactive media to your website already. As we mentioned, this time- and resource-intensive process can cost you quite a bit, but it can also bring great benefits in terms of the number of visitors who keep clicking, interacting with, and potentially purchasing from your site.
Remember this about website redesign.
Redesigning any number of these components of your website can improve functionality, making it easier for your customers to find the information they need and drive your sales. Redesigning these factors can also make your site appeal more to the type of customer you're trying to attract.
On the other hand, you also don't want to waste time and money hiring freelancers or an agency to redesign components that won't make any difference to your business. If your customers are spending all their time on your product pages, there's no need to invest money in general interactive multimedia about your company or vision.
You also don't want to add too many flashy features or videos, as they might distract your customer and lead them to look for the product on another website where it's easier to find.
Make sure that you schedule your redesign ahead of time. If you have a big sale coming up, you want to make sure the redesign is completely finished before the sale starts. If you don't, you might have to pay top dollar prices to rush the work through.
If you're going to be investing in a major redesign, you might need to move your site to a hosting provider that can handle all the traffic and features. This is an additional cost that needs to be factored into the redesign budget. Hosting costs can range from $24 (shared hosts) to $24,000 (a dedicated server just for your business) a year.
---
Bonus: What Is A Wireframe In Web Design?
---
It's all about style.
One of the most important components of website design is the style or theme. Companies can expect to pay anywhere from $2,000 to $15,000 for this component. So why does the style or theme cost so much?
The simple answer is: because it matters so much. Research reveals that 94% of users' first impressions of a website relates to its web design. First impressions make a huge difference!
If a user's first impression of your website is negative, you could lose a customer. A style or theme that doesn't work on all screen sizes, for example, is going to leave a majorly negative impression. If your site's design is old-fashioned or the navigation is too difficult, users will begin to see your brand in a bad light.
Search engines care about site functionality and will not display your site at the top of the search results if it is slow or unusable. If there are broken links or if your design is flawed, you need to invest in a redesign to fix it.
Considering the fact that more than 65% of users are more likely to purchase from a company with a mobile-friendly site, you need to prioritize making sure that your redesign works on all formats in what's called responsive design. Responsive design adapts your website to a user's device and costs around $3,000. A separate mobile site costs anywhere from $5,000 to $25,000.
Final word.
Redesigning your website is an important consideration for today's business owner. If your website isn't functioning well or looks outdated, you could be losing business. Investing in a redesign is an important option to consider, and the choice of how much and what to redesign can be up to you, or you can work with a web design agency.
It can be difficult to nail down the exact cost of a redesign, but the numbers provided here are a starting point. Many cost factors change, and you don't want to compare the cost of a simple blog to a company website.
—
Thrive Design is a customer-centric web design agency from Seattle. Contact us today to find out how we can elevate your business online! Find us on Clutch, UpCity, LinkedIn, Facebook, and Twitter.
Category: Web design seattle