When it comes to most things in life, you get what you pay for. With televisions, cars, and clothing, you can see and feel the difference when you splurge for high-end items.
With websites, it can be harder to understand why you would pay $15,000 for a website when you could get one for $500. Is the quality difference really going be that much?
The answer is "YES but." Just like a Range Rover isn't the right car for everyone's needs, a $15,000 website isn't right for every business. But, if you're a business that needs a $15,000 website, a $500 or $5,000 website will leave you frustrated and your customers unsatisfied.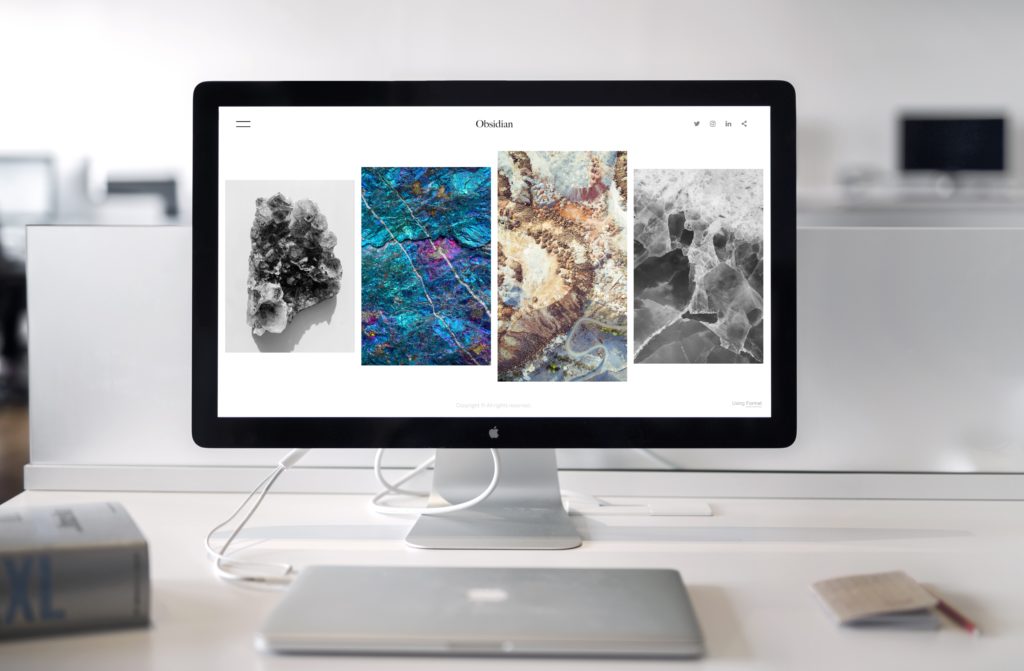 $500 Websites
What they look like
Most $500 websites are a step or two above free template-based website building sites like Wix and Squarespace, but the average visitor may not be able to tell the difference. For many of these three-figure websites, the cost is spent hiring a pro or power user of a popular drag-and-drop website builder to create a better site than you, a new user, could build yourself.
Sometimes, you can get a "custom" website for this price. However, when you pay around $500 for a website, you will only get one or two-page template options, meaning your entire website will look, and function, the same. Also, the website probably will only be custom in name only. We'll bet that all of the "custom" websites from that developer all look the same.
But! These are not necessarily bad things! If you are looking to start a blog, establish your very first website, on only need limited functionality, this low-cost option can be exactly what you need to test the waters and launch your next great idea.
Pros
There are some great things about entry-level websites. They are easy to build. They can go live quickly. And, well, they don't cost a lot of money.
These days, there are hundreds of thousands of templates available for you to choose from so you can probably closely approximate the exact look and feel you are looking for. You also have access to free stock photo websites so you can customize your website the way you want.
Cons
Issues with low-cost websites like these tend to crop up when you want features or functionality that go beyond what comes with your template. When that happens, you end up paying lots of money for someone to tinker with the code of your website to get you what you want.
You can also run into problems with your website looking remarkably similar to your competitors' websites. The popular templates and stock photos are popular for a reason: everyone likes their look, feel, and functionality. It may take a little more research and time on your part to build a drag-and-drop website that stands out in the crowd.
Where to find them
If you've ever listened to a podcast, you probably already know one of the most popular drag-and-drop website providers on the market: Squarespace. A similar provider of drag-and-drop template websites is their competitor Wix.
A third drag-and-drop player, and the newest member of this group, is a website called PageCloud. This is a more robust page builder and can be more expensive than Squarespace or Wix but is a great option if you need a website with more functionality.
---
Featured Reading: How Much Does it Cost to Redesign a Website?
---

$5,000 Websites
What they look like
When you work with a traditional web design agency, you can expect to spend about $5,000 on your initial website build. These websites are sleek and stylish and require a little more work from you on the back end to maintain the new features that you get when you work with an agency. For this price point, you can expect a good number of features but little personalization or customization to your specific brand and business.
This option is great for growing businesses that want features and functionalities beyond what the drag-and-drop website builders provide.
Pros
A mid-range website can offer a wide range of eCommerce features, portals for lead gen content, page template styles, mobile responsiveness options, and more. The other pro to working with a mid-range agency is that you have access to professional designers and developers who can help streamline your website.
Cons
To keep the volume of business needed to turn a profit, many of these agencies don't provide a level of personalization that may be needed to stand out in a crowded marketplace.
When you go with a mid-range website, you are not paying for the services that can truly set your website apart. These are things like consumer/brand and competitive research, original photography, copywriting, brand strategy, and the integration and training on a content management engine of some kind.
Where to find them
Most of the small, local web design agencies around you will be able to build you a website at this price point. A Google search for "web design agency near me" will bring up a list, along with descriptions and reviews, of web design agencies that can help you out. This is a great place to begin your research.
Another great resource is Facebook groups for local small businesses. These groups are probably full of other small business owners who have launched new websites. They'll be able to give you recommendations for good agencies that can give you the website you're looking for.
---
Featured Reading: Why is Web Design Important?
---

$15,000 Websites
What they look like
If you are an established business looking to up your perceived authority, trustworthiness, and expertise, it may be time to consider investing in the Range Rover of websites. When you invest (and we use the word "investing" deliberately) in a high-end website, you are investing in your business.
A website in this price range gives you access to a level of personalization and service that ensures that your website establishes your authority and sets you apart from your competitors. These websites feature custom photography and copywriting, personalized branding strategies, integration with customer management, and email marketing systems. They are also intuitive to use for your visitors, mobile-responsive and designed from the ground up to take advantage of SEO best practices.
Related reading: SEO Seattle
Related reading: Copywriting seattle
Pros
These websites are top of the line and are designed to set your business apart from your competition. They are based on a thorough competitor analysis as well as an understanding of your business and goals for the new website. While your designer is likely to use a template, there will a much higher level of customization and tweaks to make the website perfect for your needs.
Cons
The biggest con of these high-end websites is obvious: the cost. A five-figure website cost can be overwhelming for business owners to think about on top of all the other business costs. But, when the time is right, investing in a website that meets all of your specifications can take your business to the next level.
Where to find them
Many of the same agencies that can build you a $5,000 website can build you a higher-end website. However, your vetting process should be longer and more in-depth than if you're building a mid-range website.
You'll want to check review sites like Clutch, interview former clients, and review any case studies the agency has published. It's also important to sit down with the agency, the designer you'll be working with if at all possible, and ask as many questions as you can about their process, their aesthetic, and how they like to work with clients to make sure the working relationship would be a good fit.
---
Featured Reading: 10 Best Web Design Interview Questions in 2021
---
Conclusion
There are great websites to be had at every price point, but the best website for you may not be available at every price point. It's important to take into consideration your business's needs and goals, your budget, and the needs of your target market.
If you have any questions or want to talk about your next project, let's chat! You can find more information on our pricing and process to see if we would be a good fit for you and your business.
—
Thrive Design is a customer-centric web design company from Seattle. Contact us today to find out how we can elevate your business online! Find us on Clutch, UpCity, LinkedIn, Facebook, and Twitter.
Category: Web design seattle