When I'm working with clients, I use the same framework for establishing online dominance that I have used for my own business. These nine elements haven't steered me wrong in the many years that I have been building websites for businesses.
The first element that I tackle with all my clients is brand identity. A strong brand identity makes you more memorable, makes your marketing more cohesive, and gives your customers something to relate with.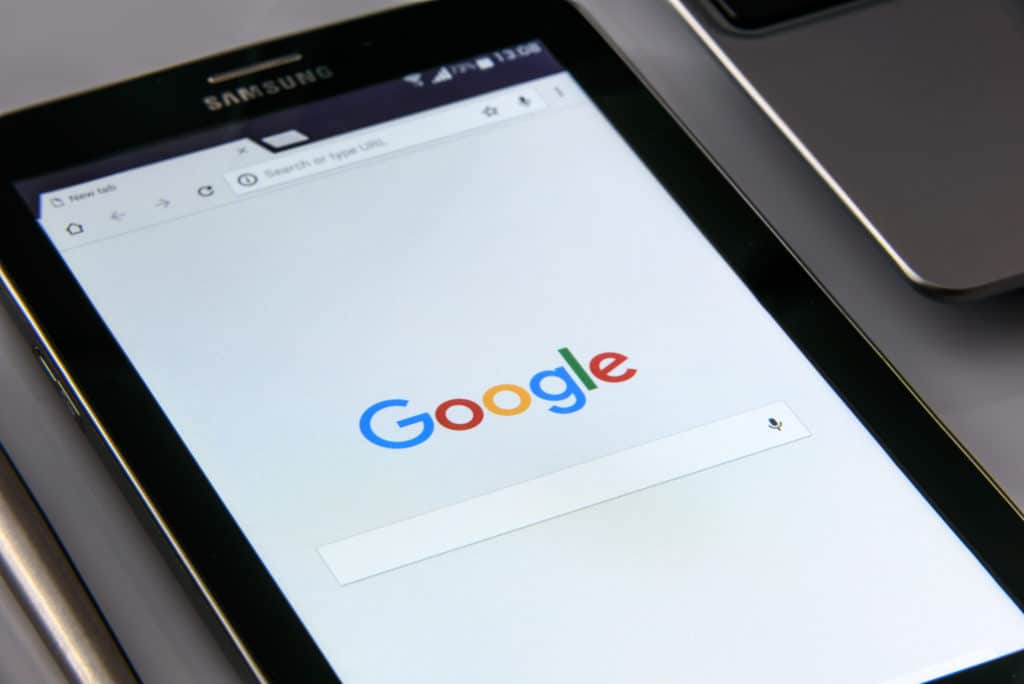 What is a brand identity?
Let's start with the basics. A strong brand identity is more than a logo. Brand identity encompasses the look and feel of your website. It's how you talk about your business. It's what first comes to your target audience's mind when they hear the name of your business.
Here's an exercise to help you understand more about what is involved with a brand. First, close your eyes and think about Wal-Mart and note the things that you think about. Do you think about the low costs, the colors blue and yellow, a bouncing smiley face or sun icon (depending on how old you are)?
Next, close your eyes and think about Target. Do you think about different things? Maybe quality products, the color red, a small dog, or their collaborations with famous designers or brands?
At the basic level, Wal-Mart and Target are the same store. They are both one-stop-shops for all of your needs. Many have groceries in addition to clothing, home goods, electronics, toys, and sports equipment. They both have seasonal sections where you can get Halloween costumes, pool toys, or Christmas decorations depending on the time of year.
But when you think of each of these stores, you probably thought of very different things. That's because they each have a very specific and very strong brand identity. While a logo or tagline may have also crossed your mind, most of what you thought about probably had nothing to do with either of those. That's because brand identity encompasses more than just a logo or tagline.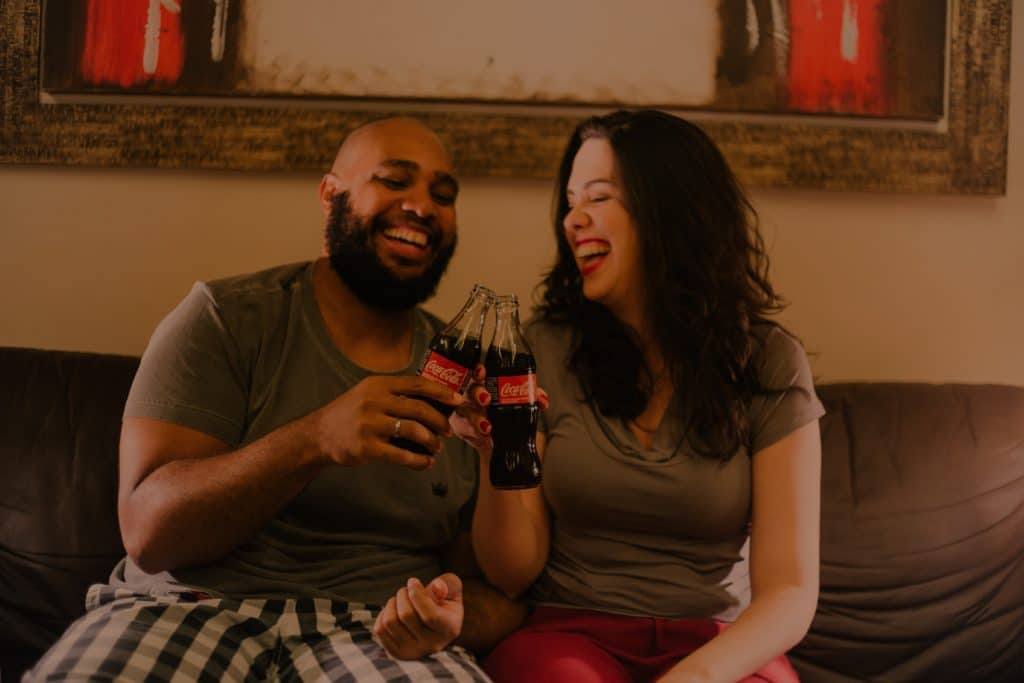 ---
Featured Reading: Data-Driven Results: Step 5 of 9 for Dominating Online
---
What does a brand do?
Brand identity is a powerful tool you can use to differentiate yourself from your competitors. It's another way you can show yourself to be different from all of the other painters, real estate agents, pool companies, dentists, or whatever business you find yourself in.
A brand gives your company an identity beyond your product or services. Your customers want to do business with a company that isn't just a "dentist" or a "real estate agent." They want a "family dentist" or a "holistic dentist." They want a "friendly real estate agent" or a "knowledgeable real estate agent." Branding gives your customers something to connect with, which makes them feel like they know your business better.
A strong, consistent brand helps you with your marketing and advertising activities. When you have a consistent brand that your audience recognizes and connects with, it gives everything else your company does an extra impact.
A brand makes your company more memorable. When you give your company an identity that your customers connect with, they are more likely to remember you over your competition. They are also more likely to do business with a brand they recognize and identify with.
A strong brand will help you build your business above and beyond where you are now. It will give everything you do more impact and help your customers distinguish you from your competitors in an often crowded marketplace.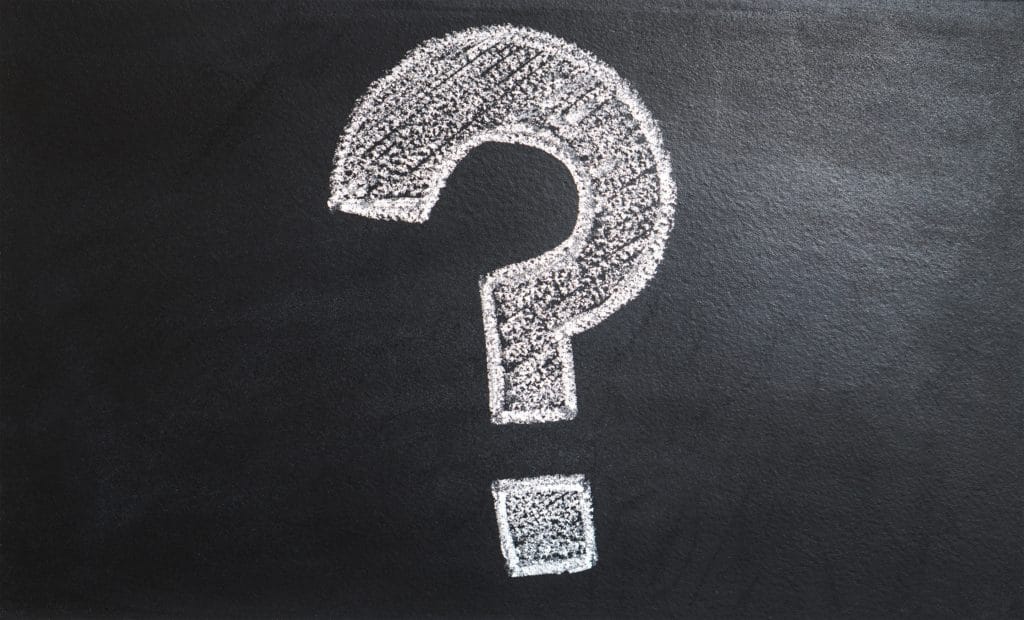 What is your brand?
The great thing about branding is that you can control these impressions that your business gives to your customers. Everything from the colors you choose, the logo you design, the words you use, and the look and feel of your website can help mold your customers' impressions of your business.
Here are the five things you need to think about when designing your brand:
Your target audience.
One of the biggest misconceptions about branding is that your brand is about you and your business. Your brand is FOR your business but it should be ABOUT your audience. They are the ones who interact with your brand on a daily basis. They are the ones you are trying to attract with your brand.
Every decision you make about your brand should be true to your business, yes. But it also needs to be designed to appeal to your audience. If your audience is families with young children, your brand should be bright and cheery even if you prefer muted colors and simple images.
Your mission statement.
Your mission statement is all about the purpose of your business. It's the statement of why you started your business. You cannot create a brand that people will trust, value, and identify with if you cannot tell them why your business exists or why you're passionate about your business.
Your unique value proposition.
Another aspect of your business that needs to be conveyed through your brand is how you are different from your competitors. How does your business improve the lives of your customers? What sets you apart from the other businesses in your field?
What visual feel you want to convey.
Once you have an idea of why your business exists and how it's different from your competitors, the fun starts. Now is the time to figure out how all of this should be conveyed visually through your logo, colors, brand images, colors, and fonts.
If you are uncomfortable with this step, graphic designers can help you zero in on the right look for your brand. They are experts who know how to convey feelings and concepts with images and colors.
What voice you want to speak with.
The final step is figuring out what you want your brand to sound like. This is called your brand voice.
Do you want a brand voice that is more casual and conversational? Do you want a brand voice that's authoritative and professional? Your target audience, UVP, and mission statement will all point towards the voice that will resonate most with your potential customers.
Once you have determined what you want your brand voice to be, it's very important that it remains consistent. Your customers will become accustomed to your brand voice and, if you deviate from it, it won't resonate as much or as well.
---
Featured Reading: The Killer Offer: Step 6 of 9 for Dominating Online
---
Conclusion
Establishing a strong, recognizable brand is the first step to dominating online. Your brand is something that can give you an edge by giving your potential customers a way to understand your business on what feels like a personal level. It gives them something to identify with and a way to differentiate you from your competitors.
For more ways to dominate online, check out our Blueprint for Online Excellence for more strategies to help you increase your online presence and effectiveness.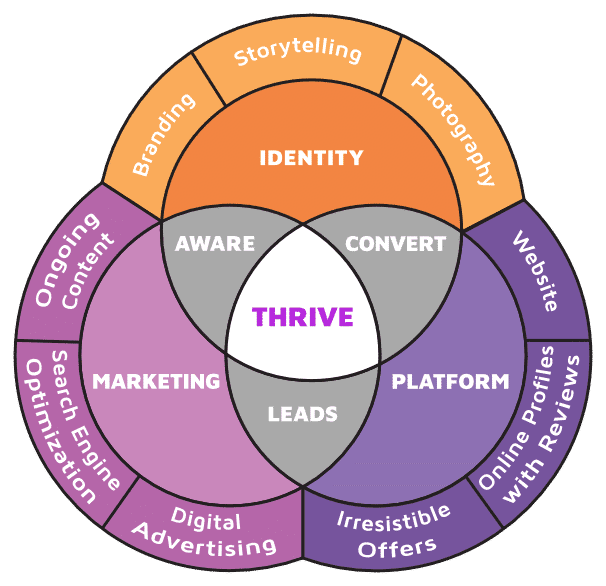 —
Thrive Design is a customer-centric web design and marketing company from Seattle. Contact us today to find out how we can elevate your business online! Find us on Clutch, UpCity, LinkedIn, Facebook, and Twitter.