Many marketing pros and small business owners dread facing the Google algorithm, the Internet monster that places websites in its organic search results. If your web designer just finished your new website, and you're wondering how long it takes for a website to show up on Google, follow these pro tips to turn the monster into a supportive friend.
Making the Google magic happen.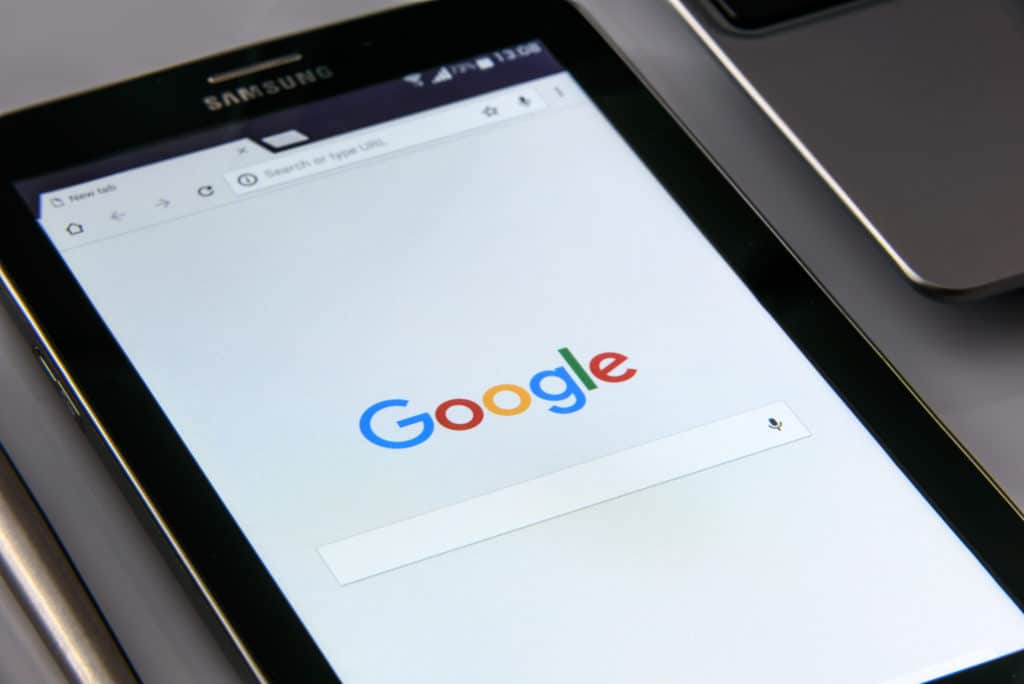 As you add your new website to the multitude of sites on the web, Googlebot searches through the vast Internet to fetch web pages. The bot is often called a spider, and the bot is crawling around, looking for and fetching the content.
Next, the fetched pages are indexed in Google so that when someone searches with a word or set of words, all web pages that contain those words are pulled up into the results.
Bonus: How Do You Announce a New Website Launch
The Google processes of crawling and indexing can take days or weeks to find your web pages and place them in line for an organic search. You can't provide a deadline for Google, and you can't predict with certainty that it will be 5 days or 25 days before you find your site on the results pages.
The good news: Your business is not totally without influence on obtaining results status as you can implement certain practices to help Google to find and index your pages more quickly.

Tell Google you're there.
Google can use a bit of help with knowing that your site exists. Knock on the door and asked to be let inside by creating a sitemap, an XML document, and submitting it to the Google Search Console. You can also submit individual pages URLs. Submitting the sitemap says to Google, "Hey, here I am. Feel free to look around."
A second way to let the Google engine know that you exist is to turn on Google Analytics. It's will be your tool to analyze your success, but, in this case, it sends a signal to Google that your website exists. Both tactics could speed up the indexing process.
See Related: How Much Does It Cost to Redesign a Website?
Traffic drives listing, listing drives traffic.
Links to your site could be the golden pathway to a quicker Google listing. You might think that you need a listing to get traffic to your site, but it works both ways. Google will notice if your site gets a lot of activity that comes from placing links in your Tweets, Facebook posts, Instagram posts, blog posts, emails, online directories, and on the sites of others who share the excitement about your brand.

Good content attracts spiders. (Not those kind.)
No one wants to be on a website that doesn't have great information, well-written content, and good quality images that are consistent with your brand. Neither does Googlebot!
Use SEO practices, including meta tags and short- and long-tail keywords, and alt text on images to aid the spiders behind the scenes. The spiders find well-designed, good content more easily, making a faster listing a possibility.
Related reading: SEO Seattle
Design for an unimpeded crawl.
Did you know that poor design can block Google from finding your site? That would be a disaster. Be careful to not leave code in that tells Google to not crawl your site, often used during development.
Fix robots in the coding that, while intended to keep the crawlers out of certain parts of the site, unintentionally block the content you want to be searched and indexed. Also, check your links regularly and make sure they're unbroken. Keep your design error-free for the best search possibilities.
See Related: The 6 Best CSS Frameworks for 2020
How will I know?
We're not talking about the famous Whitney Houston song here. How do you know if your site is indexed on Google? Go to the Google search bar and type in site:(yourwebsite.com).
You'll find out if your site is indexed and how many pages are included. Indexing gives you the first part of the listing equation, although It doesn't guarantee that you're listed yet. New sites take time to index and, as you may know, waiting requires a great deal of patience.
Final word.
The Google algorithm is your friend.
If you do nothing but create a website, don't expect a quick trip to the search results. It's worthwhile to put your efforts into the best practices that make your site more easily findable. It turns the Google algorithm monster into a supportive friend that works for you and your website. Once your site is listed in the results, keep up with your efforts to keep your site listed and work on raising your site higher in the rankings for greater visibility.
Keep Reading: How to Move Your Website to a New Host
—
Thrive Design is a customer-centric web design agency from Seattle. Contact us today to find out how we can elevate your business online! Find us on Clutch, UpCity, LinkedIn, Facebook, and Twitter.