When you're about to launch a new website, you can feel the buzz of anticipation, but how can you build excitement in your target audience? It's all in a launch that creates excitement and intrigue, followed by the big announcement, a lot of sharing, and compelling reasons to visit the website your web designer worked so hard on.
Excitement, intrigue, and a successful website launch.

Cue the shark music.
Do you remember the movie music that plays before a shark attack? Many people do. This approach is often used in movies – a particular sound plays to tell you that something exciting lies ahead! Use social media to employ a similar tactic to build excitement for your website launch.
Social media posts involve words and pictures. Experts recommend editing such images manually or applying free Lightroom presets before you include them in a post. Your job is to put those together creatively to craft a campaign for your brand that goes beyond "New website coming soon." Delight your customers with image-centric posts with just enough words to say, "Pay attention to our brand!", generating intrigue and increasing customer involvement with your message.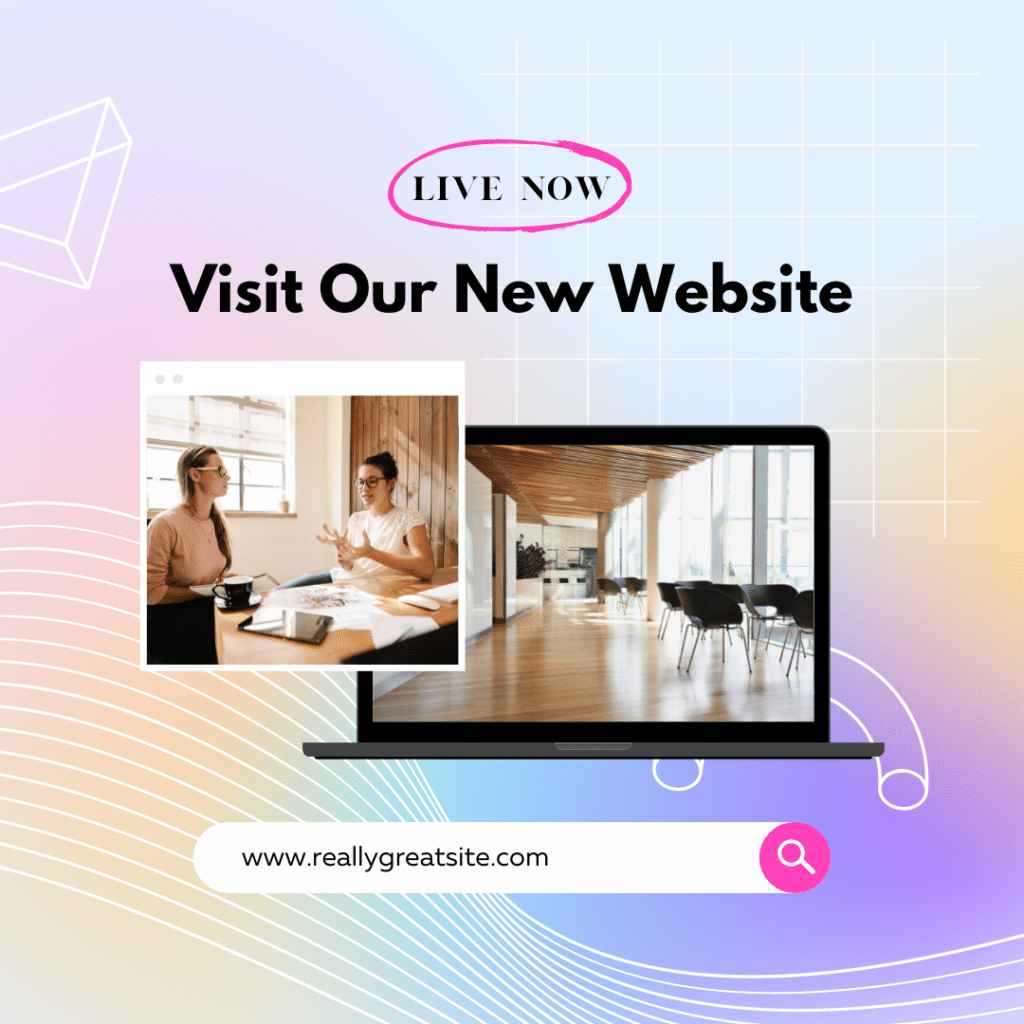 Make the big ta-da.
Think about launch day. How do you want to approach it? Do you want to make a big splash on day one, or do you want to take the restaurant soft-opening tactic and release the site with a smaller-scale announcement?
Let's consider a soft opening type of release. No matter how hard designers and developers work, a great website can have a few errors. If you get the message out to a more limited audience, they can help you find the things that aren't quite right so you can fix them before your big splash.
When it's time for the big day, the moment you and your audience have been waiting for, make your announcement through as many channels as needed to reach it. You won't issue a one-and-done announcement as it works best to reveal your new website in new and different ways so that you don't miss those that weren't paying attention. Here are some ideas to promote in your posts, over time:
Have you seen our new home page? We designed it for you.
Read our improved website's exciting (insert topic link here) blog post.
Ordering is more accessible now with our new design. Check out the checkout!
Hurry to our new clearance section for special deals!
Now you can contact us directly for an appointment. Try this new website feature!
With varied and frequent posts, more people will get your message, and by targeting specific features on the site, more customers are likely to click and view the site. Once the site is up and running, frequently include a call to action in your posts to encourage the reader. Be the squeaky wheel that gets the grease or, instead, the attention your site deserves.

Raise the email banner.
Millions of people still use email, and it's the most effective way to reach an audience of existing customers and other parties already interested enough to sign up for your email list. Create an enticing subject line message and an impactful, brand-consistent banner for your announcement. Each time you send the email, feature something new or redesigned on the site with a call to action that encourages a website visit.
Here's a tip to go with sending the announcement email: find ways to build your email list before the launch. On your existing site or a newly created landing page, highlight a sign-up box, or use your social media posts to garner a big list. Flashing red arrows saying, "Sign up here?" That may be a bit much, but you get the idea that if you build your list, you'll reach more people about your new or redesigned site.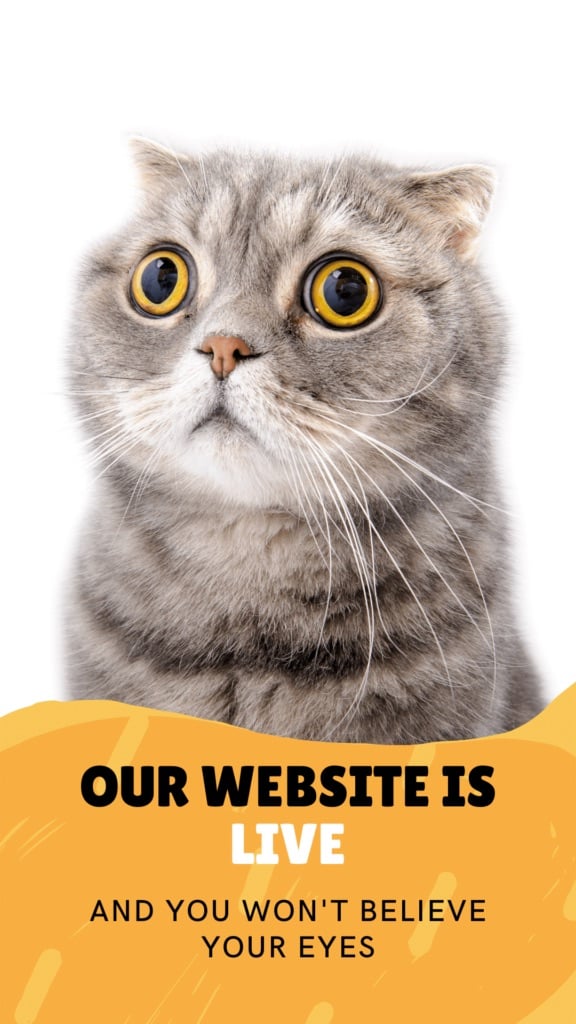 Put yourself out there.
This tip aligns with the previous mentions and reminds you that Facebook, LinkedIn, and email aren't your only announcement-sharing options. Today's world is all about finding ways to share information, ideas, opinions, and, unfortunately, bad jokes. Your job is to find those media that will reach your audience based on their lifestyles and habits.
Consider:
Postings videos
Posting on others' blog as a guest
Starting a podcast
Getting influencers to promote your brand
Getting friends/family you know to promote your brand
Issuing press releases
Conducting ad campaigns
More ways exist to promote your brand and news than we can name. Some may be unique to your business, so use those ways to announce your new site.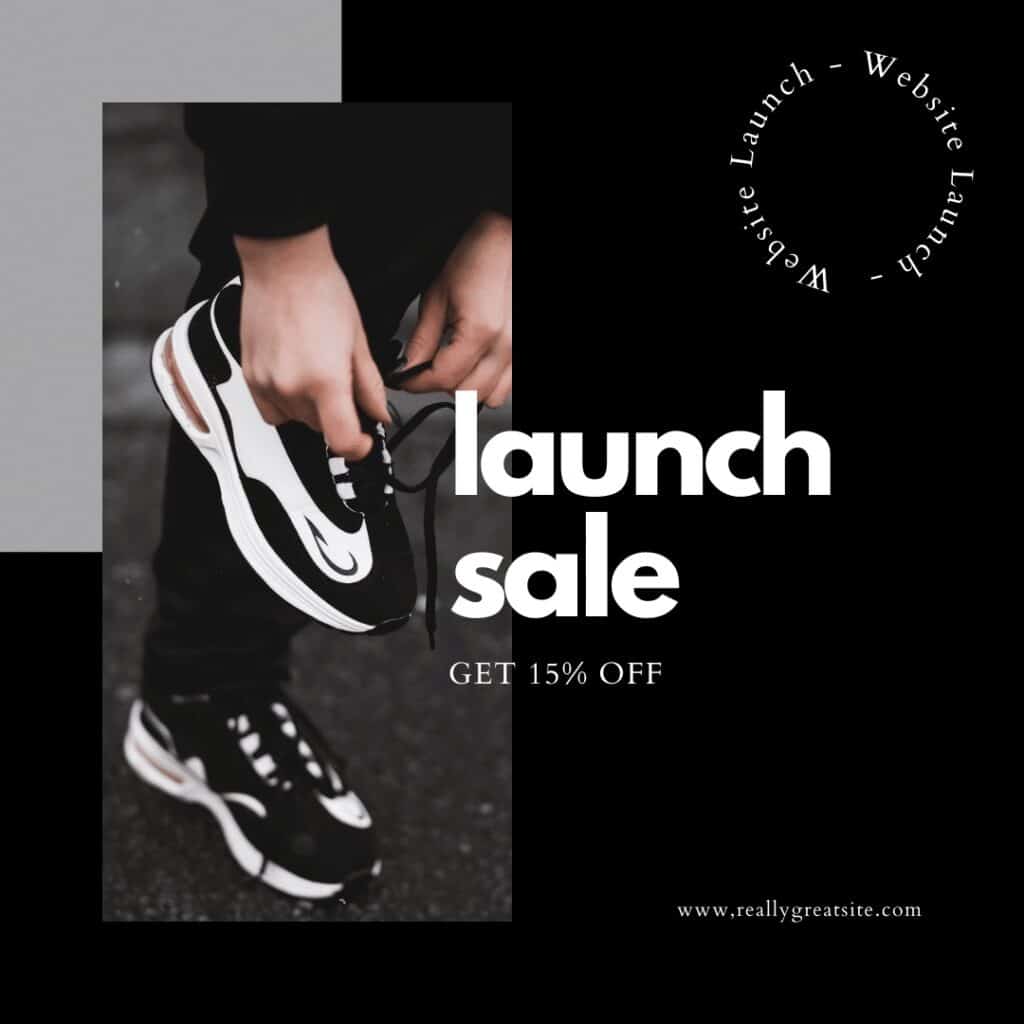 Make an offer your customers can't refuse.
Wherever you decide to announce and promote your website, note that customers are always looking for something of value. While that can be as simple as an interesting new blog post, consider what you can offer that will pull people in. It might be a discount on the first order from the new site, priority on getting an appointment if made through the new site, or a physical item that customers might like, such as a tote bag, coffee mug, or free e-book with an order.
Look into the crystal ball.
Or as we like to call it, the data. Track the numbers on everything you do. Run the analytics. Keep reinforcing paths that get visitors to your new site and secure new business. Shift your energy toward new paths of action if something isn't working.
Engage With an Authentic Voice
Standing out is more than just about aesthetics. It's about authenticity. If your brand's voice isn't genuine, no amount of engaging graphics or intriguing campaigns will sustain your audience's interest. Your branding voice should reflect the core values and personality of your business. It's what your audience will connect with on a deeper, emotional level.
But how do you find this voice amidst the cacophony of the internet? Here are some steps:
Know Your Story: Dive into the history, mission, and vision of your company. What inspired its inception? What does it stand for? This foundational understanding will shape your brand's narrative.
Listen to Your Audience: Engage with your customers. Whether it's feedback, reviews, or general interaction on social media, understanding their perspective can guide your messaging.
Consistency is Key: Just as with design and branding, ensure that your brand voice is consistent across all platforms. This doesn't mean using the same phrasing everywhere but maintaining the same tone and vibe.
Stay Updated: As industries evolve, so should your brand voice. Periodically reassess and ensure it's in line with the times and your evolving brand.
Seek Expert Help: Sometimes, an external perspective can provide invaluable insights. Consider consulting with a branding agency who can offer advice tailored to your business.
Embrace this voice, and let it permeate every piece of content – from the microcopy on your website to the captions on your social media. When you speak from a place of authenticity, your audience listens, engages, and trusts. After all, in the vast sea of digital content, a genuine voice isn't just refreshing; it's magnetic.
Want to know a not-so-secret secret? The best way to make the biggest impact in all those launch suggestions above is to ensure your announcements are visually fun, engaging, and on-brand. The internet is a visual place; bad design is often overlooked, while good design captures attention for longer.
While that may seem overwhelming to everyone who is not a graphic designer, a powerful tool can help you design pieces you would never have been able to produce on your own. And it's easier to use than Adobe Creative Suite.
Check out Canva.com, a design platform with everything you need built in. It has stock photos ready to go. It has a wide variety of fonts for you to choose from. It has pre-made template designs for everything from postcards to flyers to social media posts. They've also recently added the ability to create animated graphics.
They have a 30-day trial to get access to all of their assets (including more fonts, stock photos, stock audio, and stock video) and the ability to create pieces that need custom dimensions. With Pro, you can even create your brand pack to easily access your brand colors, logos, favorite images, fonts, and more.
Final word.
Suppose you're putting the right time and energy into launching your site as you did in creating it. In that case, you'll create a successful campaign that generates excitement and intrigue, resulting in site visits and greater business opportunities.
You may be looking for a brand design agency like Thrive. If so, please get in touch!
Just make sure you use graphics that resonate with your audience.
Have fun!