Building your first WordPress site is like learning a new language. You've got your domain and picked WordPress as your go-to CMS, but now you're swimming in a sea of themes and templates. How do you choose?
When you first dive into the world of WordPress websites, it's easy to get overwhelmed with all of the choices available. But how do you know what to choose? Do you need a theme or a template? What even is the difference between the two?
There are many things to consider between a custom WordPress theme vs premium theme. Let us help answer those questions for you.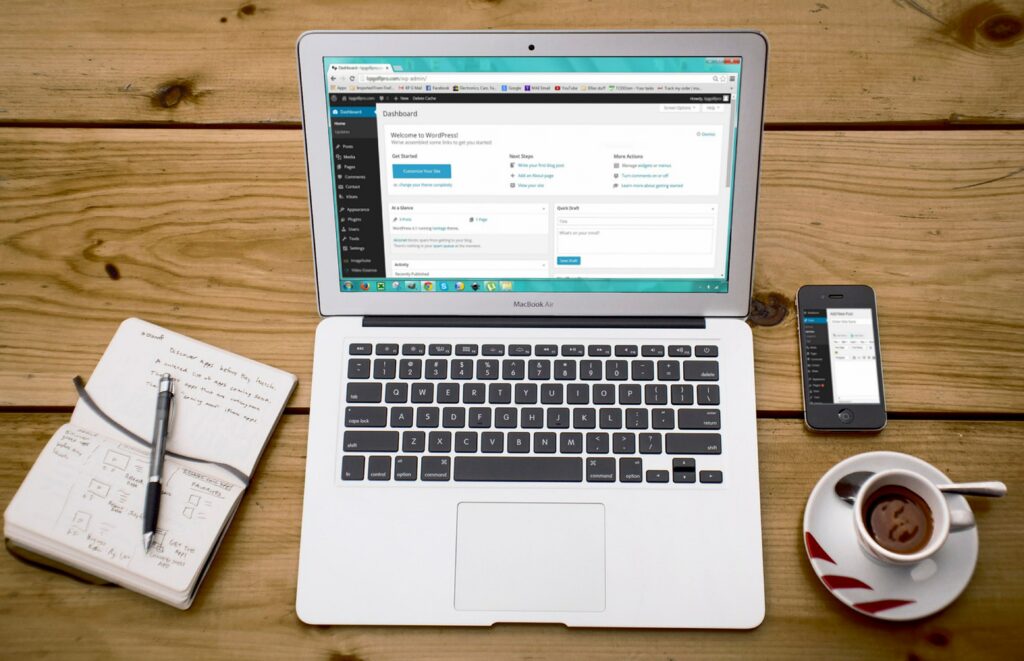 What's a WordPress Theme?
In simple terms, a WordPress theme is the backbone of your website. It determines your website's look and operation - from color schemes and typography to page layouts and margins. It even sets where the headers, footers, and sidebars will sit. Themes shape your website's personality, making it unique.
Those who know a little about code will find that a CSS stylesheet drives WordPress themes. This stylesheet affects your entire website. With a skilled web designer or developer, you can apply the stylesheet to specific parts of your site, giving you greater control. Your choice of WordPress theme is essentially a complete design package for your website. It's a one-stop shop for all your design needs, ensuring that everything from colors to fonts and layouts is consistent and cohesive.
---
Related Reading: How Much Does a WordPress Website Cost?
---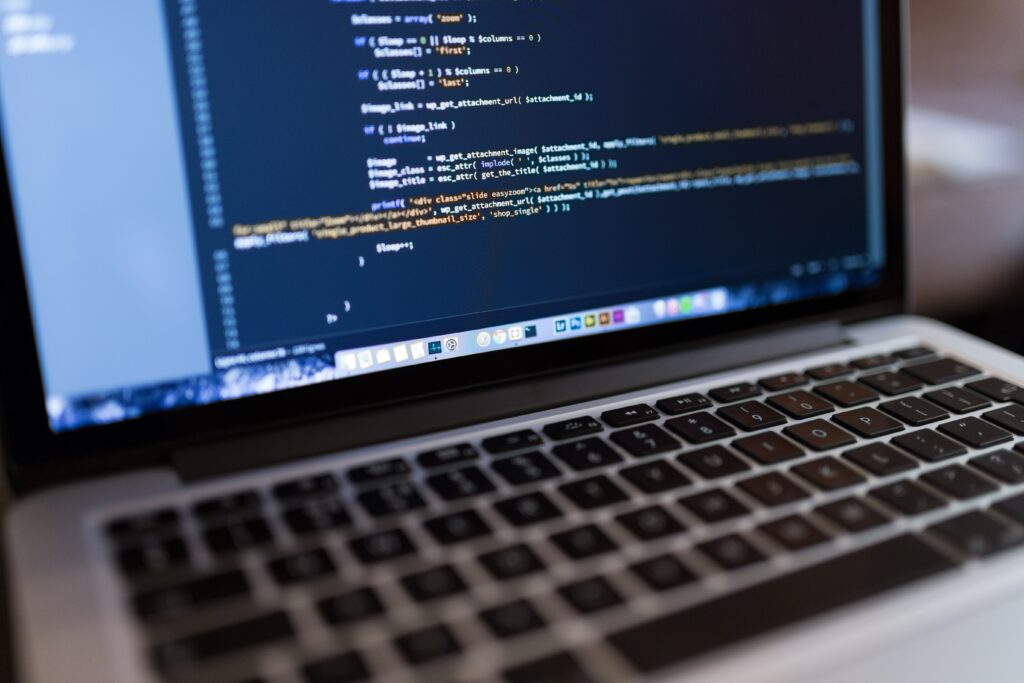 What about a WordPress Template?
This is where it can get a bit tricky. In WordPress lingo, a template relates to specific pages on your site, not the whole design. So, while a theme covers your entire site, a template only works for certain pages.
Templates can help add custom parts to your site not covered by your theme. This could be blogs, landing pages, or other content unique to your site.
Your theme might come with templates included. For instance, you could have two different blog post templates, one full-width and one more narrow. This gives you extra ways to customize your site.
Some other elements of your site that you can customize through templates are:
Header
Blog post design
Blog list design
Landing page design
Footer
---
Related Reading: What about hosting and maintenance once you have a website? 
---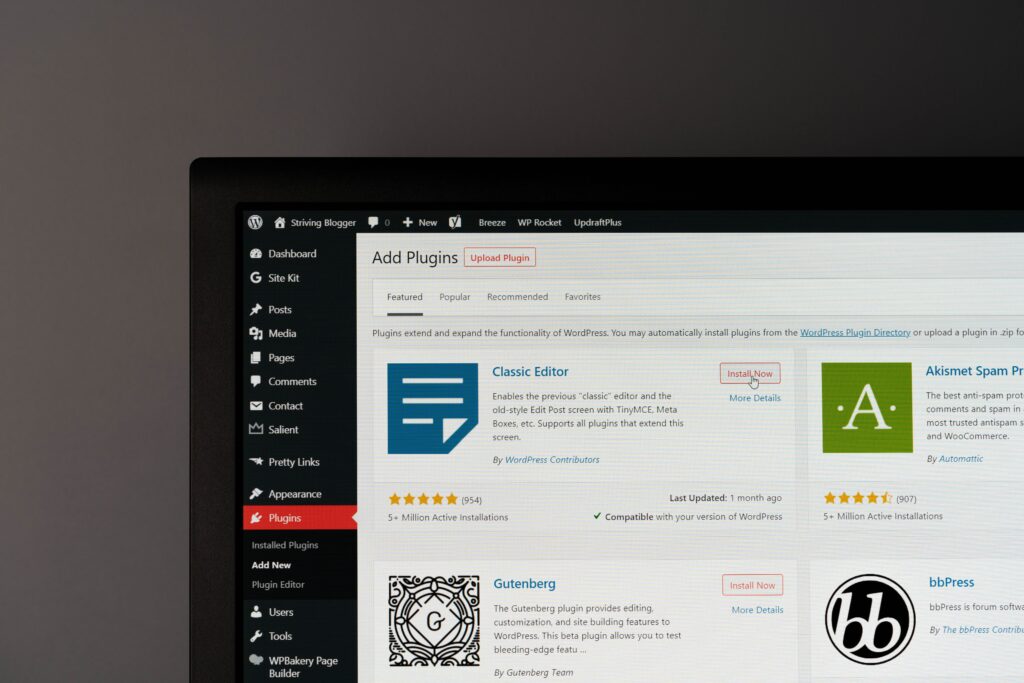 Theme or Template: Which One to Use?
When you choose a theme, it often means committing to a predefined design. This can be great for beginners, but it can also be very limiting. Themes can restrict your design choices and make it challenging to expand or evolve your website's design as your business grows. For instance, if you want to add a new feature or functionality not supported by your theme, you could find yourself in a bind.
Choosing a theme is not a one-and-done process; it's a long-term commitment. You must be cautious about selecting a theme that will receive continued support and updates from its developers. Regular updates are crucial to ensure compatibility with WordPress's latest versions and maintain security standards. Without updates, your website might face compatibility issues or even become a target for hackers.
Statistics indicate that theme abandonment is a significant issue within the WordPress community. As per a survey by WordCamp in 2018, approximately 50% of the available themes in the WordPress repository hadn't been updated in over two years. This suggests that half of the themes could be abandoned, leaving users without support or updates.
A recent study by SOTW in 2022 found that only 60% of the top 1,000,000 sites using WordPress themes were operating on a fully updated theme. Many websites are vulnerable to security risks and compatibility issues due to outdated themes no longer supported by the original developer.
Therefore, before committing to a theme, it's essential to research its history. Check for regular updates, browse user reviews, and consider the reputation of the theme's developers. The success of your website could hinge on these factors. Making an informed choice can help ensure that your theme continues to support and enhance your website rather than becoming a roadblock to its progress.
To Wrap Up
In essence, the distinction between themes and templates boils down to scope. While themes provide an overarching design for your website, templates can customize individual pages. Each plays a crucial role in creating a dynamic and engaging WordPress website.
Yet, choosing a theme isn't without its challenges. Despite their convenience and simplicity, themes can potentially restrict your design flexibility and expansion potential. Furthermore, the risk of theme abandonment is real and can leave your website without critical updates and support. It's crucial to make an informed decision and choose a theme that suits your design vision and is backed by reliable, ongoing developer support.
Remember, if the right theme or template eludes you, expert designers and developers, such as our Thrive team, can help. Crafting a custom theme or design tailored to your business needs can make your website stand out. We'd love to learn more about your business and discuss how a well-designed and maintained website can play a pivotal role in your success story. Contact us to start the process.