You've seen them before. You've probably even clicked on more than a few. But you may not have known that they are a proven marketing tactic that can dramatically increase your conversion rate.
They're called "calls to action" and they are what directs your visitors to take a specific action that you want them to take.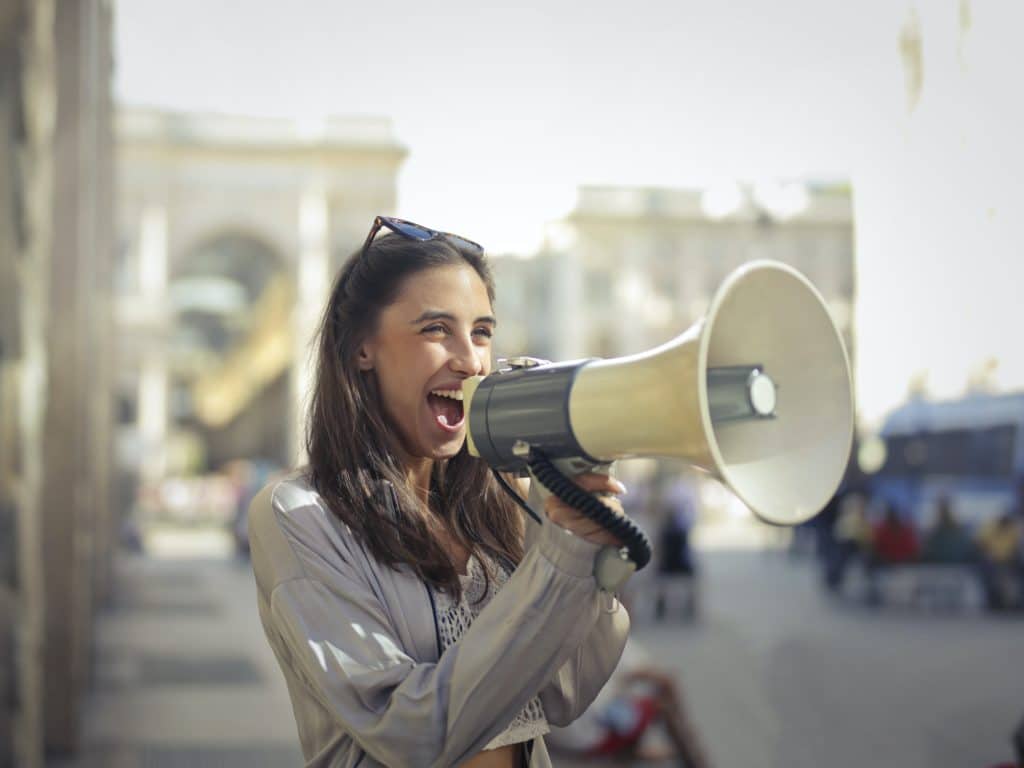 What are calls to action?
Let's start at the beginning. You've invested money in a marketing campaign designed to accomplish a certain goal: increased sales, increased website visits, increased downloads, or promoting specific products.
You know what the goal of your marketing campaign is, but will users know what to do once they've encountered your marketing pieces? That's where calls to action come into play.
A call to action (CTA) is a short, simple phrase that directs your website visitors to take specific actions that will move them along your sales funnel. It can be just a few words ("Download Now") or a few sentences ("Want to learn more? Download our free guide today!"). It can be a pop-up, a link, or a button.
A good CTA will encourage specific actions based on where the user is on your site and what content they've been interacting with. For example, a "Contact Us" CTA would be out of place and not as persuasive on a landing page for a downloadable piece of content. A "Download Now" action button would be much more relevant to the goal of the page.
---
Featured Reading: One Easy Way to Convert Visitors into Customers
---

Places you see CTAs
You will see calls to action anywhere that a company knows people are paying attention. Specific web analytics can show you where your users are looking on your webpage. This allows companies to put CTA buttons anywhere they know their users are looking.
Web Page Buttons
This is the most common place you will see a CTA. A well-designed CTA will stand out from the rest of the page so you are drawn to it and, therefore, more likely to take action. These action buttons should be easy to click no matter what device your visitors are using.
Opt-In Campaign Buttons
If you're going to interrupt a potential customer's browsing experience with a pop-up CTA, you have to make it worth their while. It should be short. It should be persuasive. And it should be something they will value.
We know that web users don't read all the content they're presented with. They skim. So when you are designing a pop-up CTA button, you need to make the value of clicking immediately stand out. These are great options for sales or free downloads because the value is immediately clear.
Anchor Texts in Blog Posts
In-text CTAs are more subtle than CTA buttons that are used on web pages or in pop-ups. You can see them on this page. They're the links set apart with horizontal lines and the CTA "Read more."
These in-text links are a great way to improve your visitors' user experience. They can point them to related posts, more information about related products, lead generation downloads that are related, or to follow you on social media. All of these actions will bring them further into your sales pipeline, as well as building your reputation as a subject matter expert.
That's not to say that your blog posts should only have in-text CTAs. Blogs are valuable CTA real estate especially for the most valuable CTAs: those that ask people to buy your product or service. These CTAs should be placed at either the top or the bottom of the post as these are the places where people are paying the most attention. You can do some simple A/B testing to find out which placement is most lucrative for your business.
Buttons or Text in Emails
Just like in-text calls to action or CTA buttons on your website, you can effectively use calls to action in your email marketing as well. Whenever you ask your readers to "read the full article," "download now," "take advantage of XX," or "click here to get more information," you're using a call to action.
With email CTAs, it's important to make it stand out. Inboxes are overcrowded and you are pushing out information to your customers, rather than having them come to you through search or a direct click. When you make your links bold or set them apart in an attractive button is key to getting that all-important click.
Text in Social Media Posts
Strong CTAs are crucial to a successful social media strategy. The social media landscape is crowded. There are so many other posts, videos, and links competing for attention that you need to be incredibly clear about the action you want users to take.
A compelling CTA will grab your audience's attention and make them focus on your offer. The actions you want them to take should be clear and easy for them to accomplish. Users on social media are more likely to follow a CTA that is simple like "click here" or "read more" than they are "fill out this form."
If you are looking for some imagery to help your social media engagement, PikWizard holds a stunning library of over 1 million stock images and videos. These are royalty free and safe for commercial use, with no attribution required.
---
Featured Reading: 5 reasons you need a professional copywriter: step 2 of 9 for dominating online
---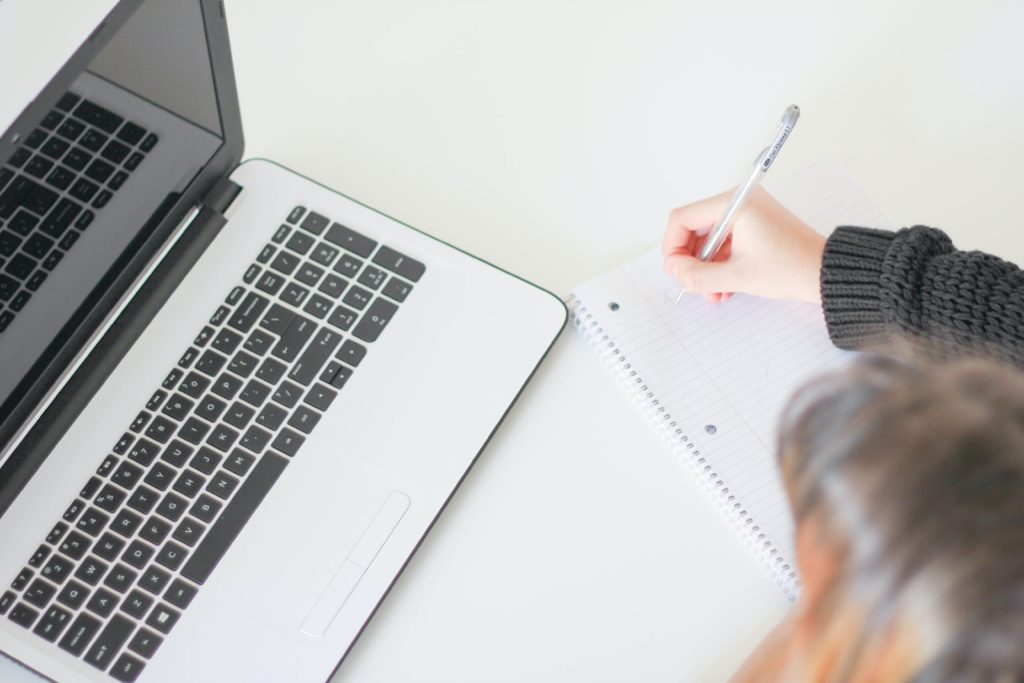 7 Tips for Writing a Killer CTA
Now that we've covered what CTAs are and where you are likely to find CTA buttons, let's dive into the meat of this article: how to write a killer CTA that will increase conversions and help conversion rate optimization.
Use strong language that's tailored for the page.
First thing first. You don't want just any CTA. Throwing a generic "Download now!" link without any context isn't going to significantly help your conversion rate. You want a tailored, strong CTA that will resonate with your visitors and move them to act.
You need to not only tell people what to do but also why they should do it. It's the why that's going to help you increase sales, downloads, submitted contact forms, or whatever your goal for the page happens to be,
An essential part of this tip is including specific action phrases in your calls to action. It may be tempting to use something cute and crafty but action verbs are what propel the reader to actually take the action that will result in more conversions.
Avoid using the third-person tense.
Using the first or second person tense makes your CTA much more conversational like you're talking to a friend. Addressing your visitors like they're already a customer, a part of your company's family is a great way to encourage them to take the actions you want them to take.
For example, which one are you more likely to click:
Small businesses need a strong web presence. Download this free guide to find out how Thrive helps them grow.
Or
You need a strong web presence. Download this free guide to find out how Thrive can help you grow.
Create a sense of urgency.
The odds of your audience taking the action you want them to take once they have left your page plummet to close to zero. Let's be honest. Very few people will put "Join (company's) email list" on their to-do list and come back to your website to give you their email address.
Without a sense of urgency, your audience will have all the right thoughts and intentions of signing up, downloading, contacting you now but won't in the end.
However, creating a sense of urgency doesn't necessarily mean inspiring panic. Offering time-sensitive deals and discounts, a referral incentive, or a sign-up bonus can be a friendly way to create a little urgency on the part of your customers.
Eliminate roadblocks or friction.
The more steps you ask your visitors to take to complete the actions you are asking them to complete, the more likely they are to drop out of the process before finishing. If you want them to provide their email address to download a PDF guide or list, don't make them click more than twice or provide more information than the bare minimum.
When you click on our "Download now!" button to the right, we ask for your first name and email and BAM! you're done. You get our free guide in your email almost immediately for less than 30 seconds of your time. Our guides wouldn't convert half as well if, for example, this button redirected you to a landing page where you had to scroll to the bottom to get to another download button and then have to put in your information and click a third time.
We want people who want our guides to not have minutes to think really hard about if they really need that information. (They do need the information but the longer we make them wait, the less they want it.)
Make them stand out and easy to find.
You'll read a lot about how simple web design is better and the importance of keeping your pages clutter-free. (We've even written about that topic.) But the exception to this is with your CTA buttons. You want these to be bold and stand out from the rest of your design.
Use a bright color. Put it in the middle of the page or wherever the eye is drawn to first. Give it some context so readers know what to do with it and why it's going to help them.
Make your CTA the solution to a problem
Do you know why people are coming to your website? (If you don't, you really should.) The best way to get people to click on your CTA button is to demonstrate how doing so will solve (or help to solve) the problem they need help with.
Keep it simple
One of my favorite rules in business and in life is KISS (keep it simple, seriously). When we overcomplicate things, it throws up unnecessary roadblocks to action. The same comes with the language we use.
In 99% of cases, the simplest way to say something is the best way. Cheeky or flowery language may go viral or be used in most "best of" lists, but the odds that you'll be able to replicate that success are low. It's much better to be simple and straightforward so we're guaranteed to quickly and effectively communicate with users.
---
Featured Reading: The Irresistible Freebie: Step 6 of 9 for Dominating Online
---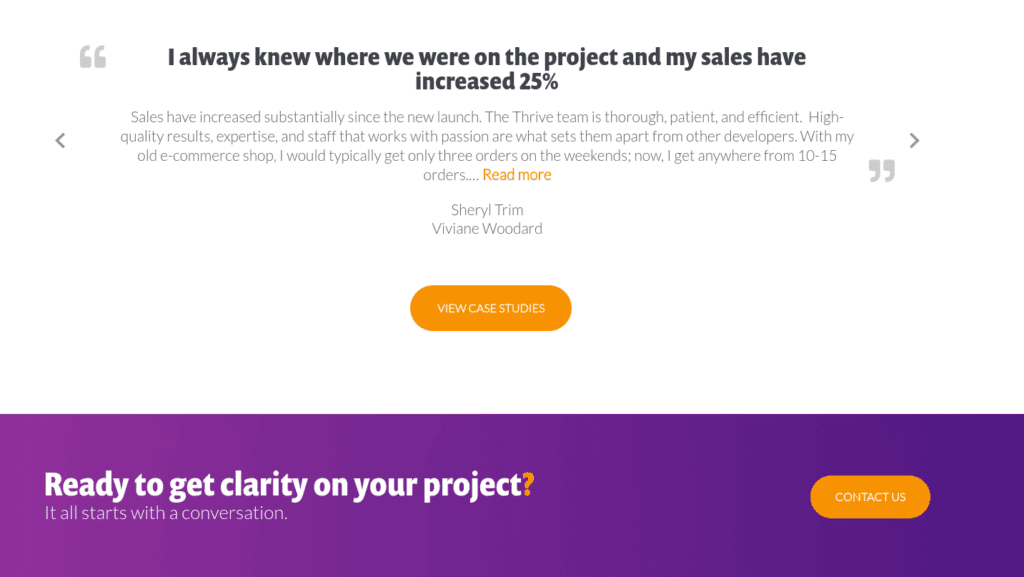 13 Proven CTA Phrases
Distilling everything we've talked about in the previous sections, let's take a look at some proven phrases that punctuate successful calls to action. Remember, context is important and it's up to you to provide a simple "why" for your users. These phrases are examples of the action part of "call to action."
Sign up
Subscribe now
Try for free
Let's get started
Learn more
Create account
Explore
Discover
Get X% off
Schedule now
Get in touch today
Download now
Share now
Final Word
The best advice I could give when asked "how do I get more visitors to convert to customers" is "ask them to." That's it. It's simple. When you are providing a valuable service that your visitors are interested in, all they need to take the next step is a prompt from you.
Now, this assumes that you have solid content and information they will find valuable in helping them solve a problem and that your website is optimized and easy to use for visitors. Once you have the building blocks in place for a strong web presence, it's time to add some powerful calls to action to your site and marketing materials.
What has been a call to action that was particularly successful for you?
—
Thrive Design is a customer-centric web design and marketing company from Seattle. Contact us today to find out how we can elevate your business online! Find us on Clutch, UpCity, LinkedIn, Facebook, and Twitter.