If you're interested in trying out user experience (UX) design without committing to a full-blown degree, then these five free courses might be the ticket.
These online courses will help lay the foundation for an exciting career in professional UX web design covering concepts like navigation and feedback loops.
What is UX Design?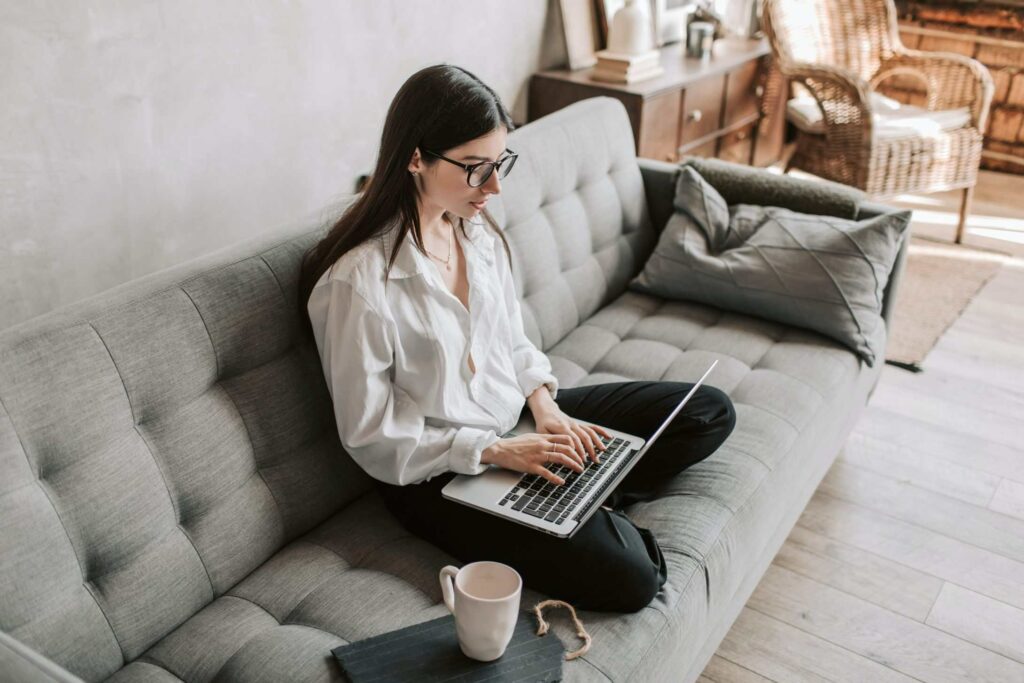 UX design is essential to any company's product (or website), whether they are trying to sell something or not. When a designer thinks about an idea in terms of UX it considers everything from the beginning through branding and usability testing so that you have a better experience with their work!
While many people use "UX design" interchangeably with "UI design" or "usability," it's actually much bigger than both of those concepts.
UX design is an umbrella term that considers UI design and usability but thinks about a product's development from start to finish including branding, design, usability, and function. A product or website that you think is great went through a UX design process that thought about the entire process of acquiring, owning, and troubleshooting before it was ever produced.
There isn't a good answer to what makes good UX design. However, your website has 15-30 seconds to show you are professional. Having a solid UX is a requirement.
It's hard to imagine a world without good UX design. We need it for our products and every day interactions with people we know or don't even notice, but there is no single step-by-step process that can guarantee you'll have an enjoyable user experience throughout your product's life span!
Luckily, you CAN determine what makes a great UX design course and there are many scattered across the internet.
In no particular order, here are our top 5 free courses that you can take this year and get your UX design on.
Top 5 Free UX Classes
Skillshare is an online learning community where working professionals can create courses teaching the things they do best and have a dedicated section for UI/UX design.
There are general introductory UX courses on topics like mobile design, prototyping, or web development but also incredibly specific ones such as resume designing with Adobe XD or how to use Illustrator CC.
And like the other courses in this list, all of these classes are free!
See Related: How To Choose The Right Web Developer
One of LinkedIn's newer offerings to those looking to branch out in their career is a paid training arm that offers a variety of classes to help you advance or change careers. Happily, your first month is free or this class would not have made this list.
This course clocks in at just under 12 hours of curriculum-guided content, unlike Skillshare where you are putting together your own learning path. What we really like about this course is that it begins with an optional, hour-long overview of the UX field and what careers are available, which is perfect if you're a beginner.
Udacity is a website that offers a combination of paid and free courses designed to teach the skills that technology companies recruit for, and that includes UX design.
Granted, UX design is combined in a module with UI design in this course, but it is a great two-month-long course that will help you get that great idea out of your head and into this world. In addition to UX/UI concepts, you will learn about actionable metrics that you should be measuring as well as Google's insanely popular Design Sprint process.
If you haven't discovered Coursera yet, welcome to your newest addiction. Coursera compiles free, online courses offered by universities around the country and puts them all in once place, just for you.
CalArts has offered up not just a course in UX design, but a series of four courses that leads you to a specialization certificate in UI/UX Design and a project you can add to your portfolio. Imagine that on your resume. Additionally, when you enroll in this specialization, you are eligible for an extended free trial of a full product suite of UX tools from Optimal Workshop.
See Related: What Does Responsive Web Design Mean?
Another Coursera offering, this 8-hour, 5-week course from Georgia Tech's School of Interactive Computing is the perfect beginner course for someone who wants to dip their toe into UX design.
Coursera user and course grad MC says it better than we could: "This is an insightful introductory course to User Experience Design. While it is just an introduction, the lessons and the examples provided were comprehensive, leaving you with a thirst for more."
Our Favorite UX Course
User experience design is too important to leave to chance. Sometimes, you really do get what you pay for. When you want to get started learning UX design, but want to come away with tools and skills you can immediately put to use, this "UX Made Easy" mini-course is the perfect solution.
For $27 (which is just about as low as free) this course shows you how to make UX design an integral part of your planning and design process. You will learn a solid UX framework to see the world, and your projects, through an entirely new lens. This course is broken into two modules with 11 videos and 13 downloadable files for you to practice everything you've learned. If you're not sure about making the investment, you can preview the first three videos for free to see if this course is for you.
Final word.
You may be looking for a career change or just want to learn more about the field of UX design and how it can help you in designing your own mousetrap. These courses are an excellent starting point on this journey that will not only catch mice, but also provide valuable knowledge.
Are you in the market for a new website? Contact Thrive
Let Thrive help you create a website with proper UX to bring a better web interface for your customers. We have decades of design experience and know-how in the field, which enables our designers and developers to create websites that are optimized for easy navigation by users at all levels.
See Related: What Is A Wireframe In Web Design?
—
Thrive Design is a customer-centric Seattle web design company. Contact us today to find out how we can elevate your business online! Find us on Clutch, UpCity, LinkedIn, Facebook, and Twitter.
Category: Web design Seattle