Question: How do you know the content you publish online is getting indexed? That it is showing up in Google?
That's where a sitemap helps. A sitemap is a map of your website. It shows search engines where all the information about your website is available. And it is the sitemap that shows search engines that you have something new published on the website that is worth indexing.
Why do you need a sitemap (plugin)?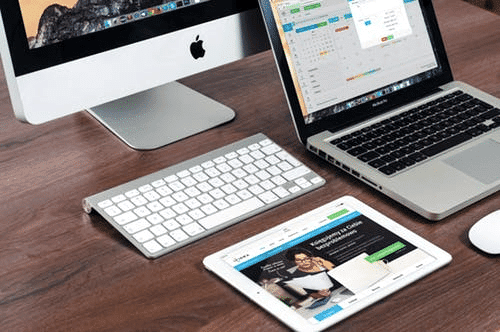 Before WordPress, sitemaps were mostly manual. One would have to update them after publishing every new post. But now sitemaps are mostly automated. You get a new link in the sitemap as soon as the information is available on your website. Now that you have the sitemap available, submit to Google search console Bing webmaster, and similar search engines. All this is made possible through the sitemap plugins. WordPress offers a few dozen sitemap plugins to help you index your websites faster. But for a newbie, it gets difficult to choose the right one. So, we made a list of the best six sitemap plugins that you can use in 2021.
A sitemap helps search engines locate the links published on your website.
It helps your site ranks higher for respective keywords.
It indexes links, images, and videos faster.
It helps create an RSS feed that you can share with your blog readers.
In essence, a sitemap is essential for every website regardless of the content publishing platform it uses.
Best sitemap plugins for WordPress.
Here are the best sitemap plugins for WordPress available that you can use to index your websites faster.
The first plugin on our list is WordPress SEO by Yoast. Yoast is the best on-page SEO plugin, and it also offers the sitemap functionality. You just have to enable the sitemap functionality in the plugin, and then generate its sitemap. Moreover, it will update that sitemap whenever you publish anything new. Another advantage of Yoast is that you won't have to use another plugin, saving you time and space. To activate the plugin, go to your dashboard > Yoast Plugin > SEO > XML Sitemap. Now enable the sitemap functionality. Check the enable field and set the sitemap to meet your needs.

Once you have enabled the sitemap, refresh your website. To check if the sitemap is available on your website, enter your site URL in the browser followed by '/sitemap.xml'
Example: siteurl.com/sitemap.xml
Yoast lets you create sitemaps for the pages, posts, images, and videos. You can also exclude any one of them from the sitemap with the options available on the Yoast menu.
Yoast also supports multisite systems. So, if you have a multisite setup, you can only install the Yoast plugin, and it will be installed for all multisite websites.
Next, we have the All-in-One SEO Pack. It is another great SEO plugin that can help optimize the on-page of the website. It also offers the option of generating an XML sitemap. It has over 2 million active installations and is considered one of the best SEO plugins in the WordPress plugin directory.
It is also used for website optimization.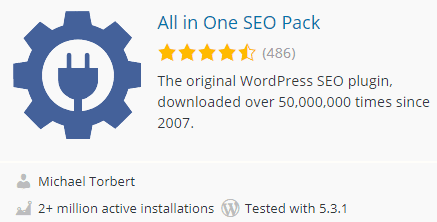 To activate the sitemap in All in One SEO Pack, you will first have to activate the SEO plugin. Once the SEO plugin is enabled, click on plugin > features manager > Sitemap > Activate Sitemap.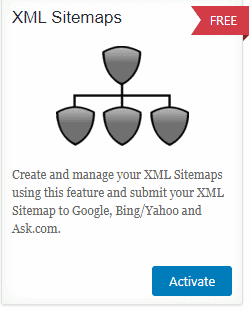 When you activate the sitemap option, it will automatically create a sitemap and enable it. You can test the sitemap with the '/sitemap.xml' URL in the browser.
Source: All in One SEO plugin
The Google XML Sitemap option is for those who do not want an on-page SEO plugin but still want a sitemap. The Google XML Sitemap plugin has over 2 million active users. The advantage of this plugin is that it doesn't take much space, and the options are pretty self-explanatory. Even for a newbie who doesn't know how to handle technical queries, the Google XML sitemap is a no-brainer.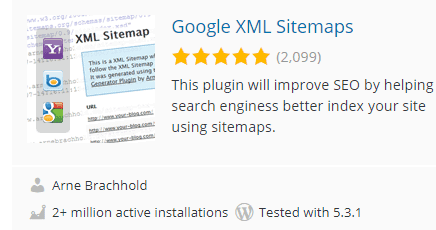 To enable the Google XML Sitemap plugin, go to your Site Settings, click on XML Sitemaps > enable it.
It lets you generate sitemaps for Pages, Posts, Categories, etc. You can also change the priority for posts and pages so that they get indexed faster. It can generate both HTML and XML sitemaps for your website. Once the sitemap is enabled, check it by adding '/sitemap.xml' at the end of your site URL in the browser.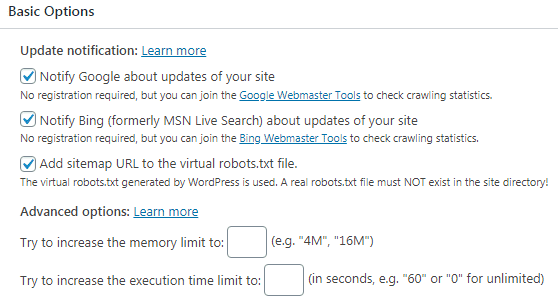 The Better WordPress Sitemap plugin is another great plugin to index websites faster. It lets users index media, posts, and pages. Users will not be limited to only 50,000 XML links in the sitemaps - which this plugin had imposed previously. They can generate as many sitemaps as they want and of as many links as they want.
It is entirely automatic. You don't have to manually index each link as it can be indexed automatically whenever a new post is published. The best part about the Better WordPress plugin is that you can use it to index posts, pages, and even ping Google News and other search engines through your sitemaps.
It has over 40,000 active installs and is considered one of the simplest XML sitemap plugins in the market.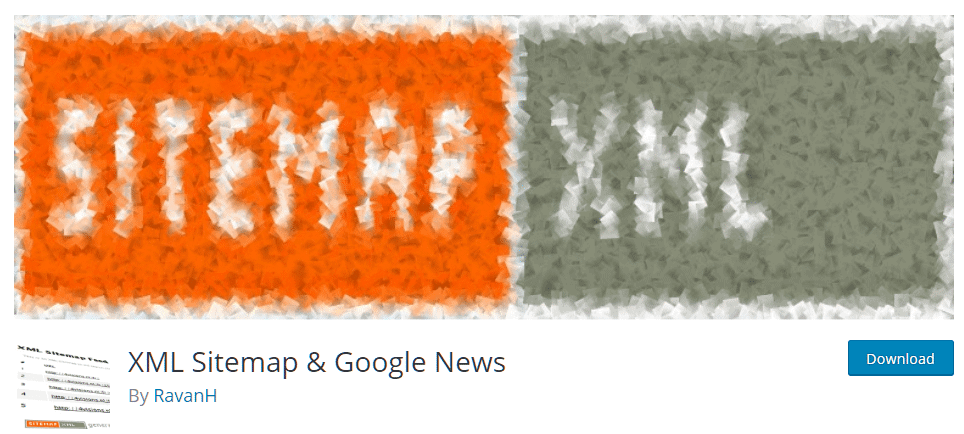 Rank Math is considered as the 'swiss army knife' of the SEO industry. It is just like Yoast and All in One SEO plugins and offers all the functionalities of an on-page SEO plugin. But you can also use it to create sitemaps for your website. Rank Math has over 200,000 active installations. This means it is a well-sought plugin in the SEO community.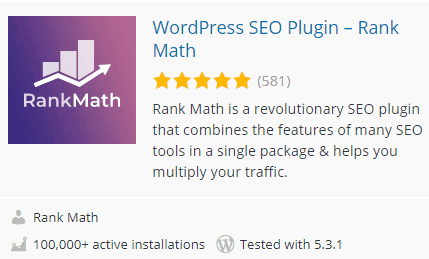 A few reasons to use Rank Math SEO plugin over others in the list is because of the wide variety of features it offers. You can generate an XML Sitemap, or you can also add rich snippet functionality to your posts, pages, images, videos, and or other elements. It also lets you show all these elements in the sitemap separately.
Moreover, you can also generate different sitemaps for Product, Pages, Posts, Categories, Tags, Forum, and more. It is one of the best plugins to use for WordPress based websites and blogs.
WP Sitemap Plugin lets you build an XML sitemap for your WordPress website with the click of a button. It is a great plugin for anyone who is just looking to generate sitemaps for their websites and nothing else. This plugin gets the job done. You can generate sitemaps of media, posts, and pages. It also offers video, products, categories, forums, and much more in the paid section of the plugin. It has over 200,000 active installs and is growing.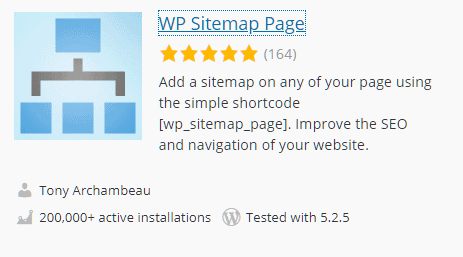 With the WP Sitemap plugin, there are no limits. You can generate as many sitemaps as you want. You can also see the crawl and sitemap statistics right through the plugin options. It won't create XML sitemaps. It can only generate HTML sitemaps for your website.
Sitemap & sitemap plugin FAQs
Can these plugins generate dynamic sitemaps?
Yes, all these plugins offer dynamic sitemaps that automatically add new URLs after they are published on your blog. You don't have to monitor them actively.
How many sitemaps should I have?
You need only one sitemap for your website. The sitemap should include pages, posts, and other media. All of the above plugins let you do that.
What should be included in a sitemap?
A sitemap should include all the information available on your website. This includes posts, pages, categories, media, forums, products, and anything else that you want search engines to index.
Do you need an XML sitemap or HTML sitemap?
Both works. Most use XML sitemaps specifically for search engines and HTML sitemaps for visitors. But Google doesn't have any strict policies that only XML sitemaps should be submitted.
Final Word
Sitemaps are an essential part of any website because it let's search engines find your content. If they can't find your site content, it won't rank higher in search engines. All of the WordPress sitemap plugins we mentioned above are perfect for anyone who would like to generate sitemaps for their posts, pages, media, and other forms of online content.
These WordPress sitemap plugins let you index websites faster in search engines and get more organic traffic by ranking the indexed pages for relevant keywords.
—
Thrive Design is a customer-centric web design and development agency from Seattle. Contact us today to find out how we can elevate your business online! Find us on Clutch, UpCity, LinkedIn, Facebook, and Twitter.