Once you've built the website of your dreams, it's important to ensure it's taken care of properly. You wouldn't buy a car without auto insurance and take it in for maintenance and oil changes. And that's what one of Thrive's care plans is: insurance and care for your investment.
So let's talk about what a website care plan is, why it is essential to your business, and what we include in our care plans here at Thrive.
All about care plans.
What is a "website care plan"?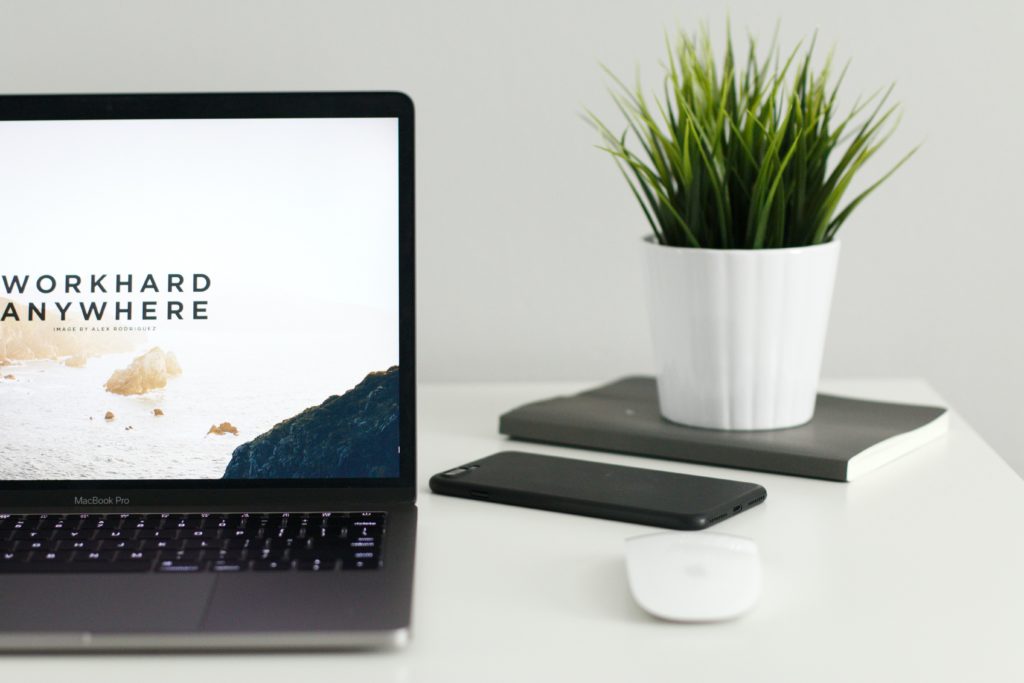 A website care plan is a set of bundled services that we use to keep your website operating in tip-top shape. These services include security, performance, backups, monitoring, malware protection, and more. Depending on the package you choose, we even will fix broken links and update your content. All of this is essential to make sure that your customers can find you, hire you for your services, buy your products, and generally keep you in business.
You could take care of all of these little bits and pieces yourself. You could find different contractors to take care of it all. OR you could trust us at Thrive knowing that we've spent countless hours researching these services and honing our skills at keeping websites up and running.
Why invest in a care plan?
You've spent a lot of time and money building the best website design possible. A website you're proud of. A website that generates leads and brings in customers. A website that looks and performs great. A care plan ensures that your website continues performing the way you need to keep business flowing as usual. The cost of a monthly Thrive website care plan is a small investment to make to ensure smooth operations.
---
See Related: Web Design vs Web Development
---
What we include in our care plans.
There are a lot of things that go into keeping a website running behind the scenes. We've outlined each element that goes into the different levels of our care plans on our "Website Care Plans" page. Let's take a more in-depth look at these elements and why we include them.
Premium hosting service from Kinsta.
We think the hosting service from Kinsta is one of the best in the business. Their plans start at $30 per month but, with the Thrive care plan, a premium plan is included in the cost you pay.
24/7 website monitoring.
If your website ever goes down for any reason, Thrive is notified. We jump on it and fix it before anyone notices.
Daily backups.

We also backup your websites daily, both on the server and in a remote location, far far away. Because you never know what can happen with a particular host or data center. We just always want to make sure, no matter what, you have redundant backups.
Weekly checks on security and performance.
We perform a weekly performance test to ensure your site is performing at 100%. This check will see how fast your website is loading and if there are any anomalies we need to take care of. Security is critical to your website's success. Unfortunately, WordPress represents 90% of all hacked websites in the world. But our weekly security checks make sure you are doing just fine. Let's take a break from the list for a quick second and talk about WordPress and security. You may be wondering why WordPress represents 90% of all websites that are hacked even though they represent 35% of all websites worldwide. One word: plugins.
WordPress has more than 56,000 distinct plugins in their repository. These are little pieces of software that enhance the WordPress experience, but it's important to make sure that they are updated every week. Most of the time Thrive spends on care plan services are in updating these plugins and ensuring that everything works fine after those updates. And this takes us to the next item on our list.
Weekly WordPress core and plugin updates.
Customized and regularly updated Privacy Policy and Terms of Services pages. Another part of our care plan is to create your privacy policy & terms of service pages. There is a lot of misunderstanding about whether your website needs these pages if you are not collecting any information. This isn't true. We work hard to protect you from any liability around privacy by partnering with a company called Termaggedon to create these pages and keep them updated as laws change so you never have to worry if your terms are service are up to date.
Weekly database optimization to enhance performance.
Quarterly theme and plugin license review.
Every quarter, we make sure that your licenses are up to date and let you know if anything needs to be updated. Whether it is woocommerce, gravity forms, or a wordpress social media plugin, we have you covered.
Zero-day vulnerability patching.
A zero-day vulnerability is when WordPress has identified a vulnerability but there is no patch available. This means that the vulnerability has to be taken care of by the website owner. When we get a notification about a zero-day vulnerability, we go in and take care of it so you don't have to worry.
SSL included in hosting.
SSL is a pretty standard feature in website care packages these days. SSL ensures that visitors have a secure connection to your website.
Malware protection and removal.
Premium email deliverability from your website.
Monthly website health report.
Every month, you will receive a care plan report that details all the activities we've done for your website in the previous month. This includes all the updates and backups, the uptime of your website, security performance, and any other metrics you need to know.
Licensed use of our commonly used plugins.
We have purchased $1,200 worth of licenses for our most commonly used plugins. These include gravity forms, advanced custom fields, Beaver builder, a lot more. The basic care plan includes access to all of these plugins.
See Related: Why Is Web Design Important?
For the majority of our clients, our website care basics plan covers what they need. However, there are some clients who have a lot of different changes they want to be done on their website. For them, we have an unlimited care package. This package includes everything listed above in addition to:
Unlimited content updates
Monthly fixes of broken links
Monthly 301 redirect fixes
Monthly strategy call
Quarterly website review
Final word.
Your website is not something you can set and forget. Cybercrime is on the rise. Updates and vulnerabilities happen every day. Plugins fail. Hosting services crash. A thousand things can go wrong. A dedicated web team is one way to ensure your website performs safely, securely, and predictably. An easier way is to invest in one of Thrive's website care plans. Contact us today to see how we can help keep you up and running, no matter what.
—
Thrive Design is a customer-centric web design and development agency from Seattle. Contact us today to find out how we can elevate your business online! Find us on Clutch, UpCity, LinkedIn, Facebook, and Twitter.