WordPress can seem intimidating when you start to use it. But the truth is that you don't need extreme technical skills in order to run your own WordPress website. All it takes is a little time to familiarize yourself with the WordPress admin portal and dashboard and you'll be good to go.
WordPress 101 for the Non-Tech Savvy
Let's run through how to use your WordPress admin portal and dashboard. Once you have the handle on these two aspects of WordPress, you'll be able to successfully run your WordPress website.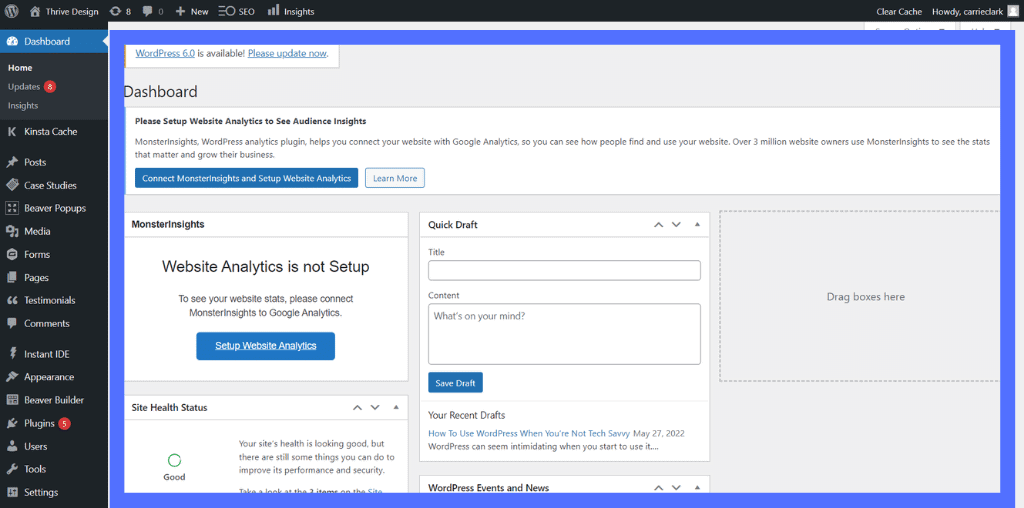 WordPress Dashboard
The first thing you'll see when you log into WordPress is your dashboard's "At a Glance" section. This section gives you a high-level view of your website including the number of web pages you have, new comments on your blog, the current WordPress theme, and the version of WordPress you are using.
The next section you need to know about is the "Activity" section. This section will show you the most recent activity on your site. You'll be able to see what posts were recently published, what posts you have scheduled, and incoming comments. You can also manage some aspects of these from your dashboard.
One of the most important places you need to know about on your dashboard is the "Updates" section. (You can find this section under Dashboard --> Home.) This is where you'll find what plugins and themes linked to your WordPress site need to be updated to keep your site safe and working.
One of the nicest and most useful features in your dashboard is the "Quick Draft" link. If you have a great idea for a blog, you can click on "Quick Draft" to start getting the idea written down. This will only save your content as drafts so you won't have to worry about accidentally posting something unfinished.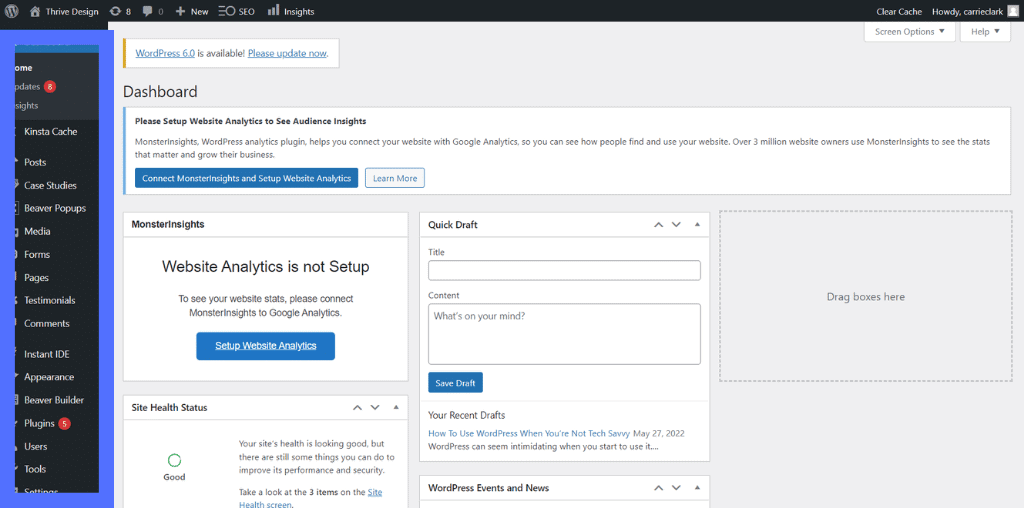 WordPress Admin Portal
WordPress is, at its core, a blogging platform. Its main focus is on making it easy for you to add content and build out your site. Once you've gotten a handle on the overview of your site, your next step is learning how to add more content. That's where the WordPress admin portal comes in. The Admin Portal is located on the left hand of your screen.
If you want to add a blog post or edit an existing post, you would click on "Posts" and then either "Add New Post" or choose the post you want to edit. The "Media" section is where you'll find your library of photos, videos, or documents that you've uploaded to your site, basically all your non-text content. If you want to manage the non-blog pages on your site, the "Pages" section is where you need to look. Finally, in order to curate and moderate the comments on your site through the "Comments" link.
The "Users" screen allows you to add or remove other administrators or users. "Tools" is home to the "Categories and Tags Converter", and whatever other tools you may download via plugins. And last but not least, we have "Settings". This window will allow you to set your site's title, tagline, URL, and other options.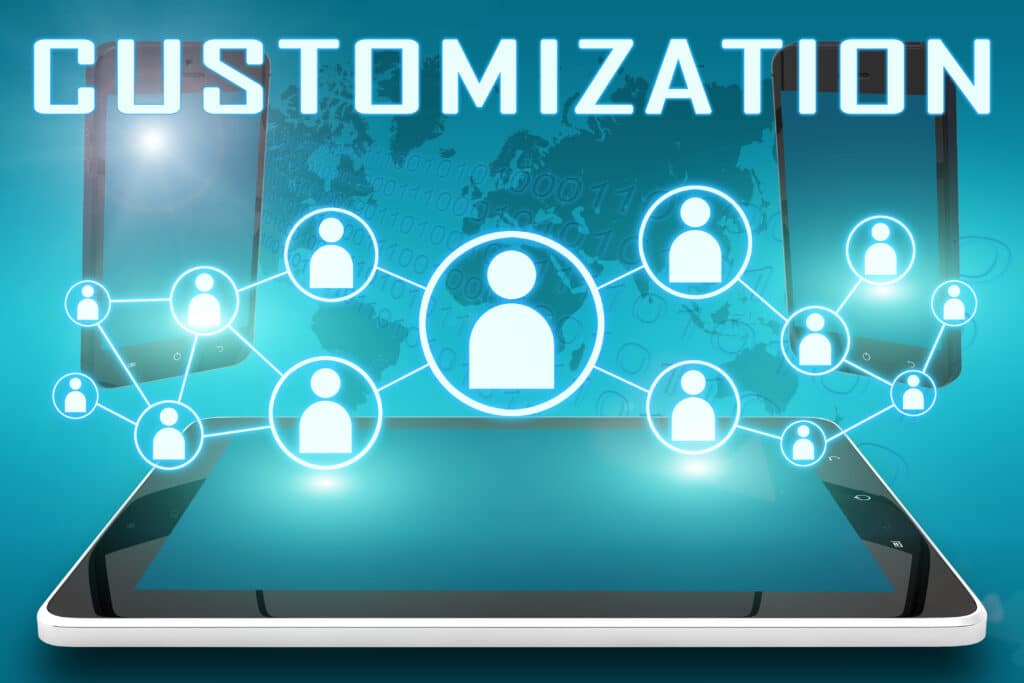 Customizing WordPress
One of the biggest selling points of WordPress is how easy it is to customize to your needs. The platform is one of the most flexible around. There's a large community of developers that have created many plugins and themes that can make your website what you want and need.
The WordPress theme will be the base of your website's aesthetic. There are plenty of pre-made, ready-to-use themes available through the WordPress.org community. In order to change or update your theme, you will find that option under the "Appearance" option on your WordPress Admin Dashboard.
If you want to add features and functionality to your website, you will need to add various plugins. To manage the plugins on your site, you need to go to the "Plugins" through your Admin Dashboard to look at your plugins in-depth. You can also update your plugins from this screen.
Final Word
The world of WordPress is large and can seem overwhelming at first. However, with a few tips and a little time, you can become proficient enough with WordPress to maintain and run your own website. If you want more in-depth help with designing or running your WordPress website, we're the team to help.