"Thanks to Thrive Design's efforts, leads to the website have tripled... with no marketing efforts. I was pleased with the results of the project. The team is concise, professional, and effective. Systematic, structured, and logical, they were able to deliver a bang-for-the-buck development service."

- James McMillan, Owner & Primary Physician, Median Eye PS.
The Problem
Medina Eye is an integrated, holistic eye practice. They craft personalized treatments for all of their patients. It's a genuinely 21st-century practice.

However, their website was almost 20 years old, outdated, and stale. It was text-heavy and didn't inspire users to interact with the site or contact the practice for more information or to make an appointment.

Jim had worked with other design firms in the past with little to no improvement in metrics. He was inspired by the work of a larger firm but didn't have the budget or project scope needed to work with them. Luckily for Jim, it was a firm we have worked with before and they referred him to us.
The Prescription
We sat down with the team at Medina Eye to find out what made them unique, what made them stand out from the other ophthalmologists in the Bellevue-Seattle area. After our in-depth intake interview, we had a better understanding of what they needed their website to be and what they needed their website to do.

Once we determined what their needs were, we started to build their new website based on SEO best practices. They needed new photographs that captured the essence of their business so we sent out our expert photographer. They needed new, concise, and punchy copy for their website so our copywriter interviewed the team to get a feel for their business and what makes them unique.

The Medina Eye team was excited to work with each of our recommendations. They loved that the professionals we recommended were able to capture the essence of their business and convey it in ways they were not.
THe project scope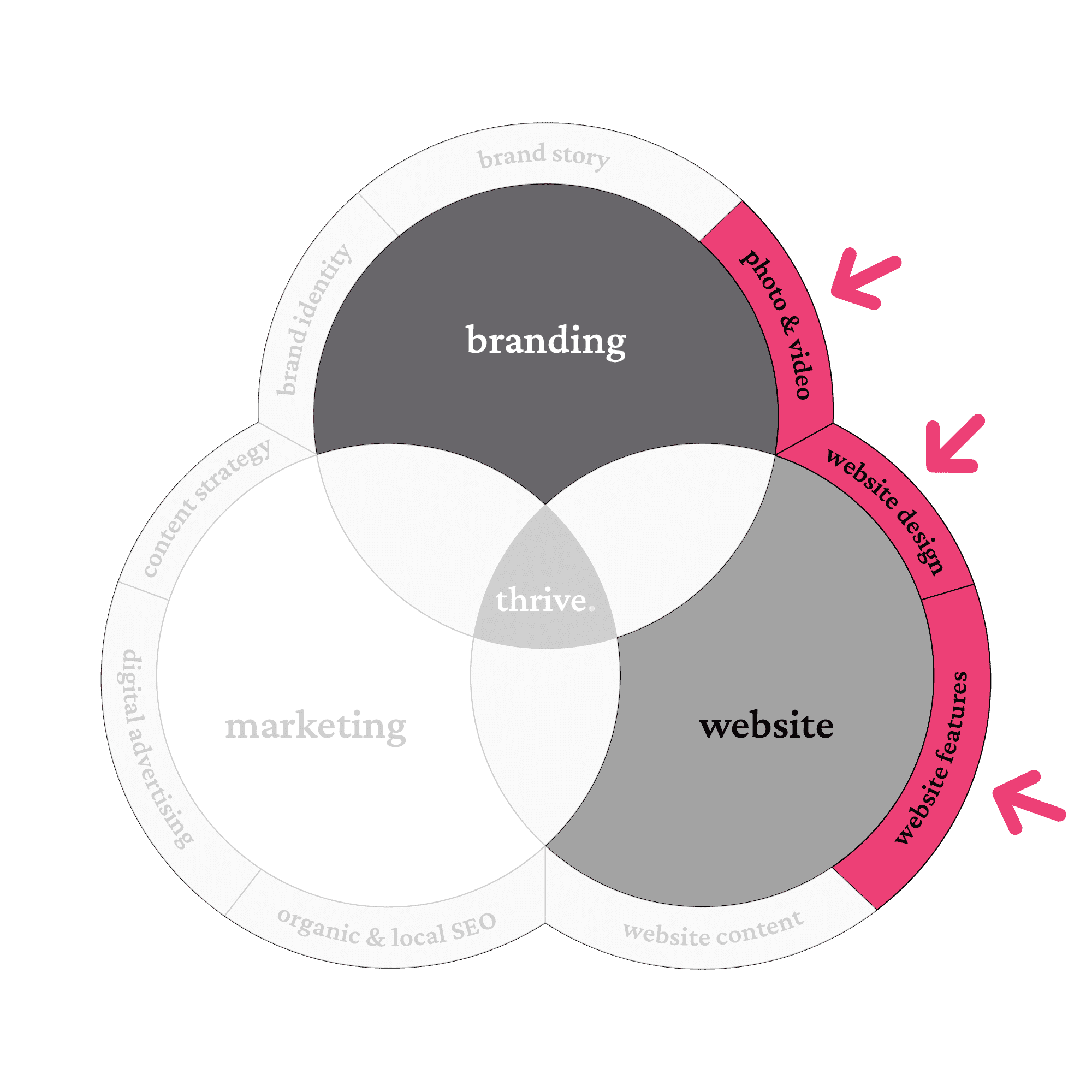 The Results
Medina Eye's new website is finally providing them with the results they need. Leads have tripled since the new website went live.

"Simply put, exactly what we hoped for. (The referral to Thrive) was some of the best business advice I have received in thirty years," said McMillan


ready to get started?
Schedule a call with our team to discuss the details of your project and get a quote.
Thrive is a Seattle web design company focused on helping you grow. If you believe in what you do, have a proven offer, and would like to increase your online presence and authority, let's chat.
Links
Services
©
2002 - 2023
Thrive | All Rights Reserved