CPA & financial services firm triples their online leads and transforms their brand online.
"Thrive Design takes feedback to heart and makes an effort to give us exactly what we're looking for."

Sydney Woolery, Sales & Marketing Director
The Problem
PracticeCFO, a financial firm for dentists, was facing a problem with their outdated website. The company wanted a website that accurately reflected their brand, helped them stand out in their niche market, and could be used as an effective tool for lead generation. The existing website was not meeting these expectations and was in need of a full redevelopment from scratch.

The outdated website was not effectively showcasing the unique qualities of PracticeCFO and its team, and was not providing a great user experience for prospective clients. The website was also not generating leads as effectively as the company desired, despite their positive reviews on Yelp and Google. The company recognized that they needed a new website that would help them better showcase their brand and help them stand out in their market.
The Prescription
When PracticeCFO was facing the challenge of an outdated website, they knew they needed to take action to ensure their online presence accurately reflected their brand and expertise. Thrive's team worked closely with PracticeCFO to fully understand their business and the vision they had for their website. The scope of Thrive's involvement included website design and development from scratch, using WordPress as the platform. Thrive's team included a strategist, web designer, web developer, and copywriter.

The website was designed with the goal of showcasing PracticeCFO as a trustworthy and legitimate business and to generate new leads. The new website showcases the uniqueness of their four CFO teams, complete with videos of the CFOs introducing themselves, as well as the ability to book a consultation.

Video is used throughout the website to showcase the unique and powerful offerings of PracticeCFO. They really stand out in their niche market.
THe project scope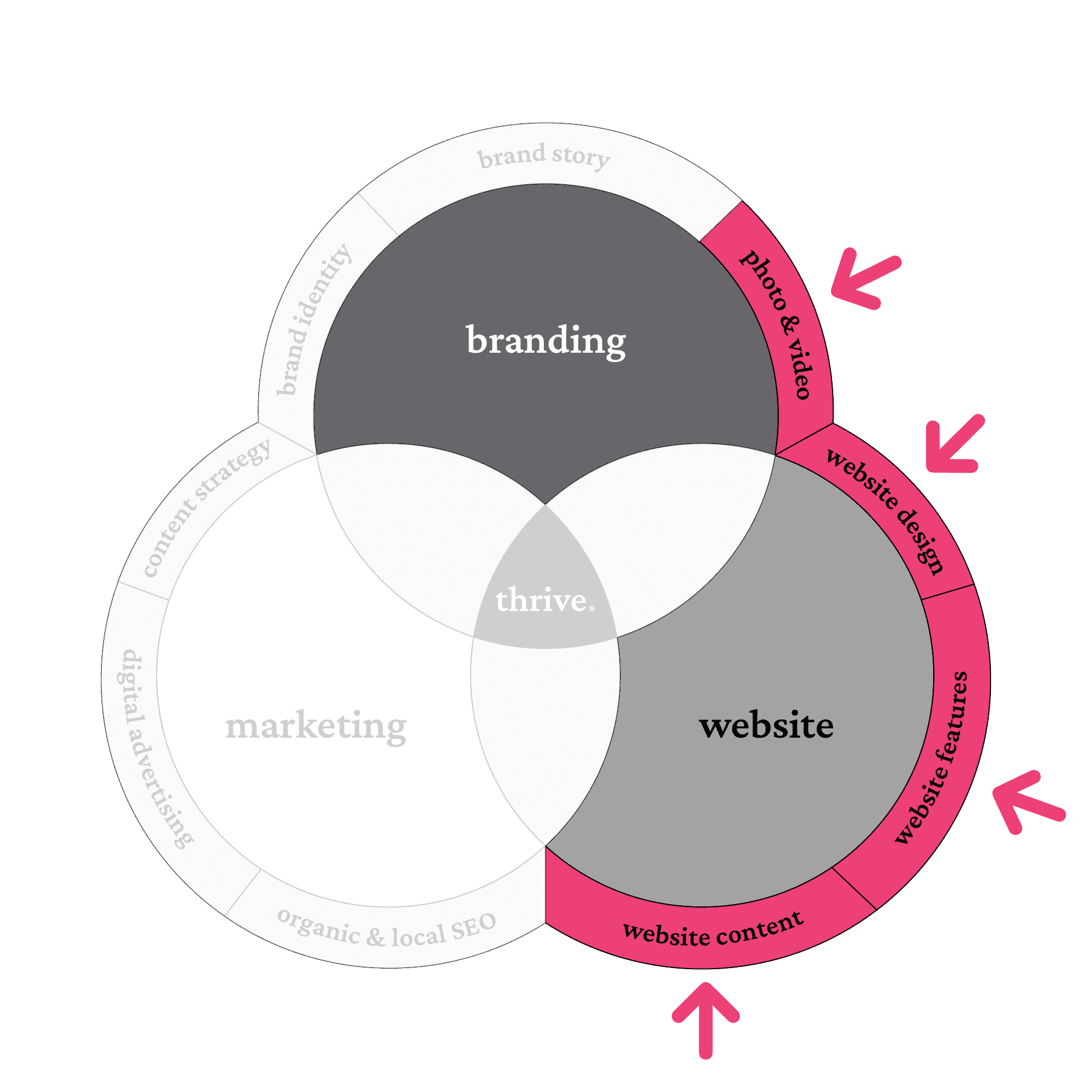 The Results
With the help of Thrive, PracticeCFO was able to launch a new website that accurately reflected their brand and was user-friendly, with seamless functionality for choosing and booking a team. The results of the engagement were immediate, with the website generating two prospects in its first few weeks and a steady stream of new leads every month.

The chat feature on the website has helped facilitate communication about their services and many questions their clients have can now be answered online.

Overall, working with Thrive has been a transformative experience for PracticeCFO, and to this day together they are improving the website. It is a key part of their sales process.
ready to get started?
Schedule a call with our team to discuss the details of your project and get a quote.
Thrive is a Seattle web design company focused on helping you grow. If you believe in what you do, have a proven offer, and would like to increase your online presence and authority, let's chat.
Links
Services
©
2002 - 2023
Thrive | All Rights Reserved