"Thrive was able to build me a website that worked within my budget in 8 weeks. Their communication was consistent and I never was confused where we were in the project or what needed to be done next."

- Jenny C, owner, Paddy Coyne's Irish Pub
The Problem
Paddy Coyne's found us just after selling their sister pub in Seattle. Their previous website was built in the late 1990s and was packed full of information about both locations and for legal reasons needed to separate the information.

The website was visually overwhelming with no clear action that the user could take. Paddy Coyne's wanted to make thing simpler and uplevel her branding.

We knew just where to start.
The Prescription
Building on the brand awareness and trust that the pub had established over many years in the local community, we really wanted to up their game and bring their website into 2019.

We produced some natural, atmospheric shots of the venue during a weekend service.

These really allowed us to come up with an awesome custom-designed WordPress website that showcased the inviting welcome awaiting any patrons who wish to visit Paddy Coyne's.

The previous website was almost unusable on mobile devices but the new website works flawlessly across all devices tapping into the large visitor user base they were already receiving from mobiles.

With the new website, we also streamlined the process of online reservations with an OpenTable integration as well as improving the experience of online orders for delivery using a BiteSquad integration. This has had a big impact on both increasing turnover.
THe project scope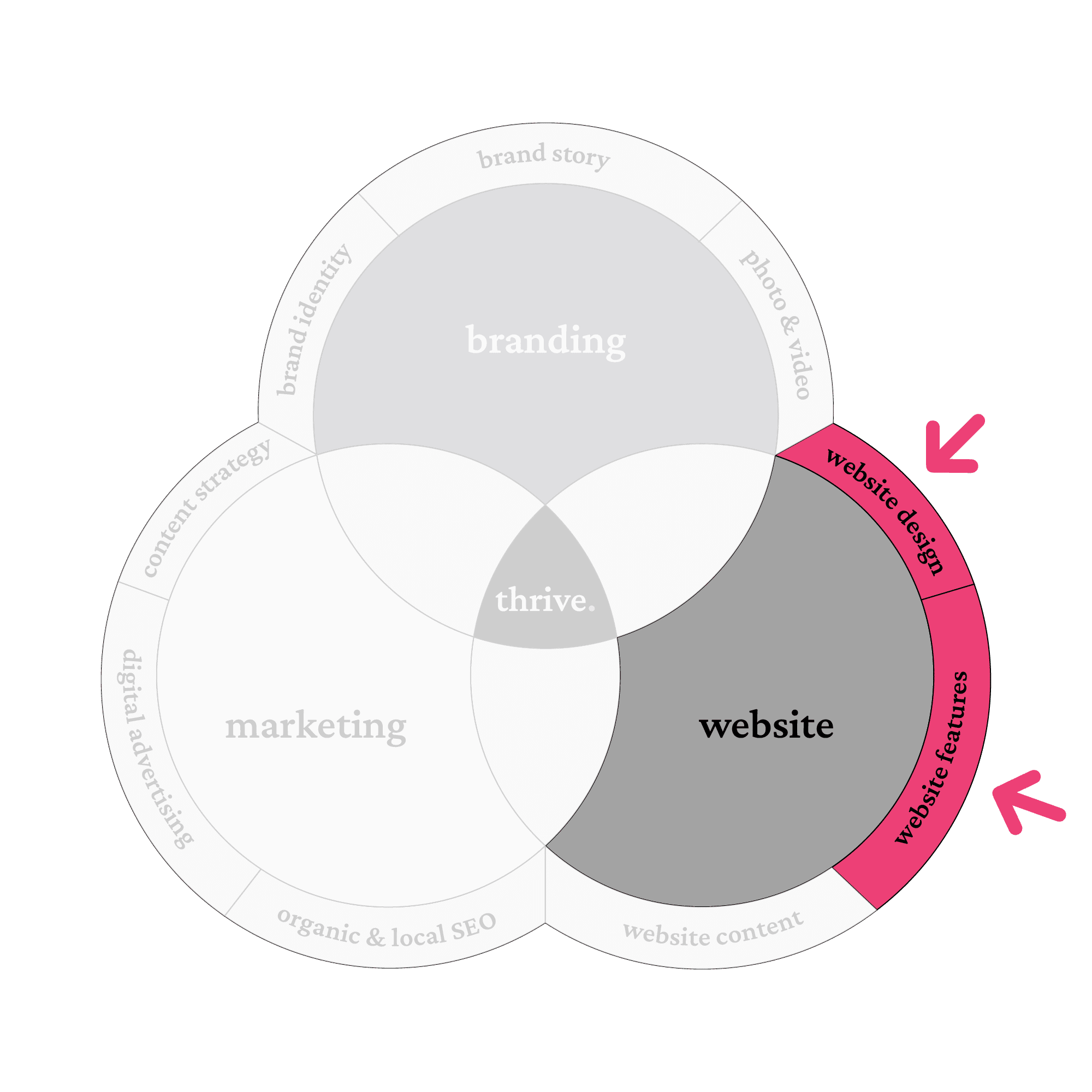 The Results
With the launch of the new website, we've seen a healthy 30% increase in website traffic in the first 6 months. Thanks to the mobile responsiveness of the new site and clear user direction, we've decreased the website bounce rate (people immediately leaving the site) by 12%.

The number of OpenTable reservations has also increased by 12%.

Of course, one of the key goals was to differentiate Paddy Coyne's Bellevue location from their other location to stop any confusion and I can comfortably say we have succeeded in that goal.
ready to get started?
Schedule a call with our team to discuss the details of your project and get a quote.
Thrive is a Seattle web design company focused on helping you grow. If you believe in what you do, have a proven offer, and would like to increase your online presence and authority, let's chat.
Links
Services
©
2002 - 2023
Thrive | All Rights Reserved