"Our old website felt like it was made in the early '90s and we look so much more professional and established now. With our new updated website, we feel more confident in our work's representation!"

-Storee E, Owner, Natural Pool Creations
The Problem
Natural Creation Pools is a high-end custom pool builder in Seattle whose website looked straight out of the 1990s. An outdated website made it hard for visitors who found them through search to trust that they could deliver the high-quality product they promised.

They needed a web presence that showed them as they are: a high-end, quality pool builder trusted throughout Seattle for the past 30 years.

So we got to work.
The Prescription
We had a strong foundation to work with: Natural Creation Pools' solid 30-year reputation as a high-end pool building company. They had great word-of-mouth business and needed a website to match. Working together, we decided to completely overhaul their website from top to bottom.

Using their strong history, stunning shots of their finished products, and advanced knowledge of the industry, we were able to create a custom WordPress website that demonstrates Natural Creation's expertise, knowledge, and skill in their industry.

The first step was to streamline their site so that visitors could get easy answers to their questions in one or two clicks while highlighting some of their amazing work. We also ensured that their website was mobile-responsive so users had the same smooth browsing experience no matter what device they were using.

The biggest change we were able to implement was designing and deploying a cost-estimate tool that allows potential clients to get a rough estimate of the cost they're looking at for their pool, allowing users to qualify themselves as leads before ever making a phone call or writing an email.
THe project scope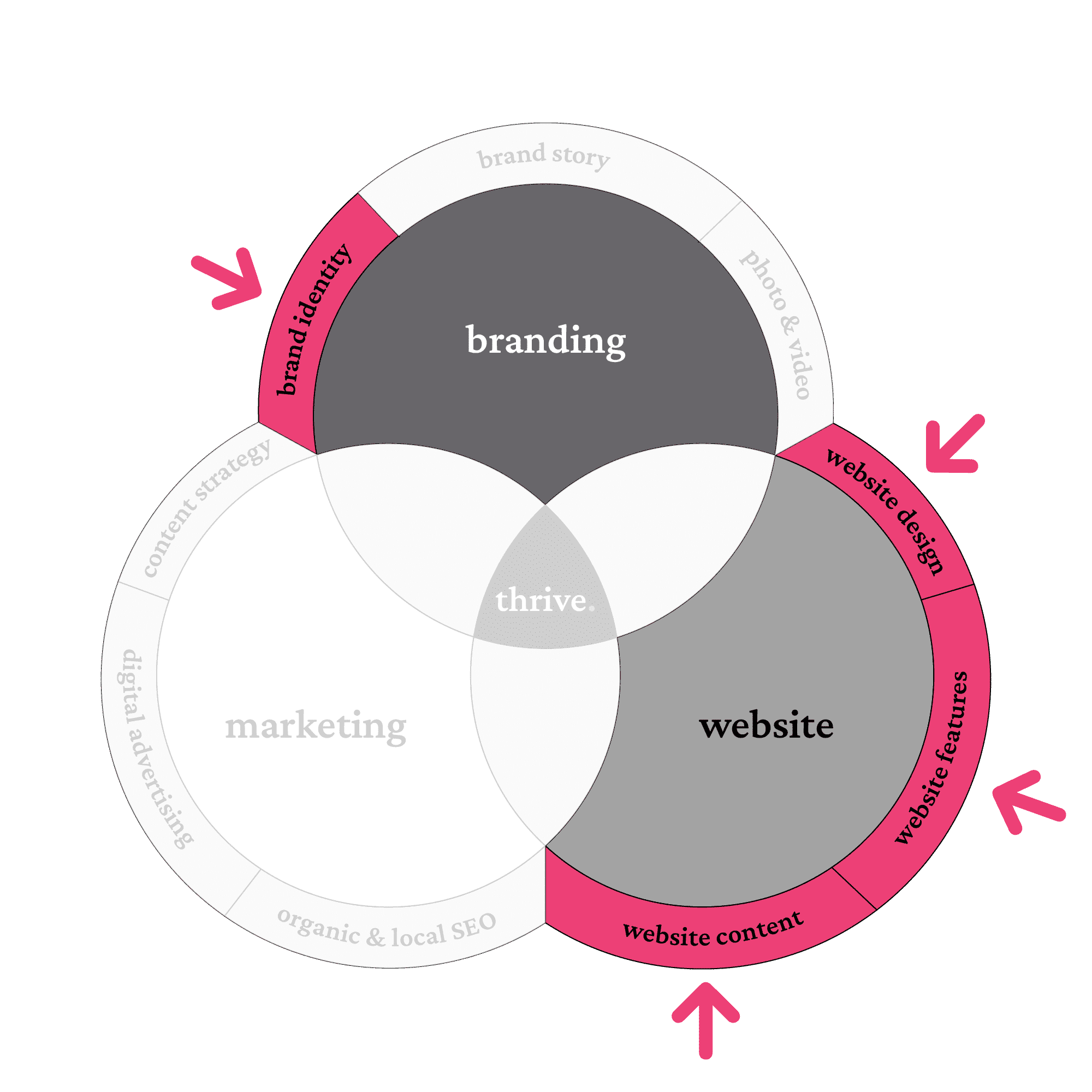 The Results
Natural Creation Pools is the perfect example of why design matters for converting website traffic into real-life customers. Before the redesign, Natural Creation Pools had a respectable amount of web traffic and organic ranking but they were unable to convert that into new clients and new business.

After going live, Natural Creation Pools already had three (14) fully filled out quote forms and two (6) contact us forms all from people finding them on Google. The average custom pool and spa from Natural Creation Pools is $400,000, which means a qualified lead is worth a lot to the business.
ready to get started?
Schedule a call with our team to discuss the details of your project and get a quote.
Thrive is a Seattle web design company focused on helping you grow. If you believe in what you do, have a proven offer, and would like to increase your online presence and authority, let's chat.
Links
Services
©
2002 - 2023
Thrive | All Rights Reserved