Microfinancing company 10x their ability to attract new partners.
"Thrive's project management was excellent. The team was transparent about the budget, and they were great at sticking to the schedule. Their system worked for me, and I truly enjoyed working with them."

-April Allerdice, CEO of MEC
The Problem
MicroEnergy Credits connects microfinance institutions to carbon funding when they lend for clean energy. The CEO of MicroEnergy Credits was facing a challenge with their company's website. The website was outdated and in need of a refresh, and the organization was looking for new opportunities in the carbon markets and wanted to effectively communicate their story and brand to groups that may be interested in buying voluntary carbon credits.

She wanted the website to convey a mix of qualitative information and emotional content, along with quantitative details, in order to provide their audience with a better understanding of the company's work and accomplishments.

Without a new website she could not effectively market her company. After several conversations with the lead strategist at Thrive she knew was certain they were the ones to take her online brand to the next level.
The Prescription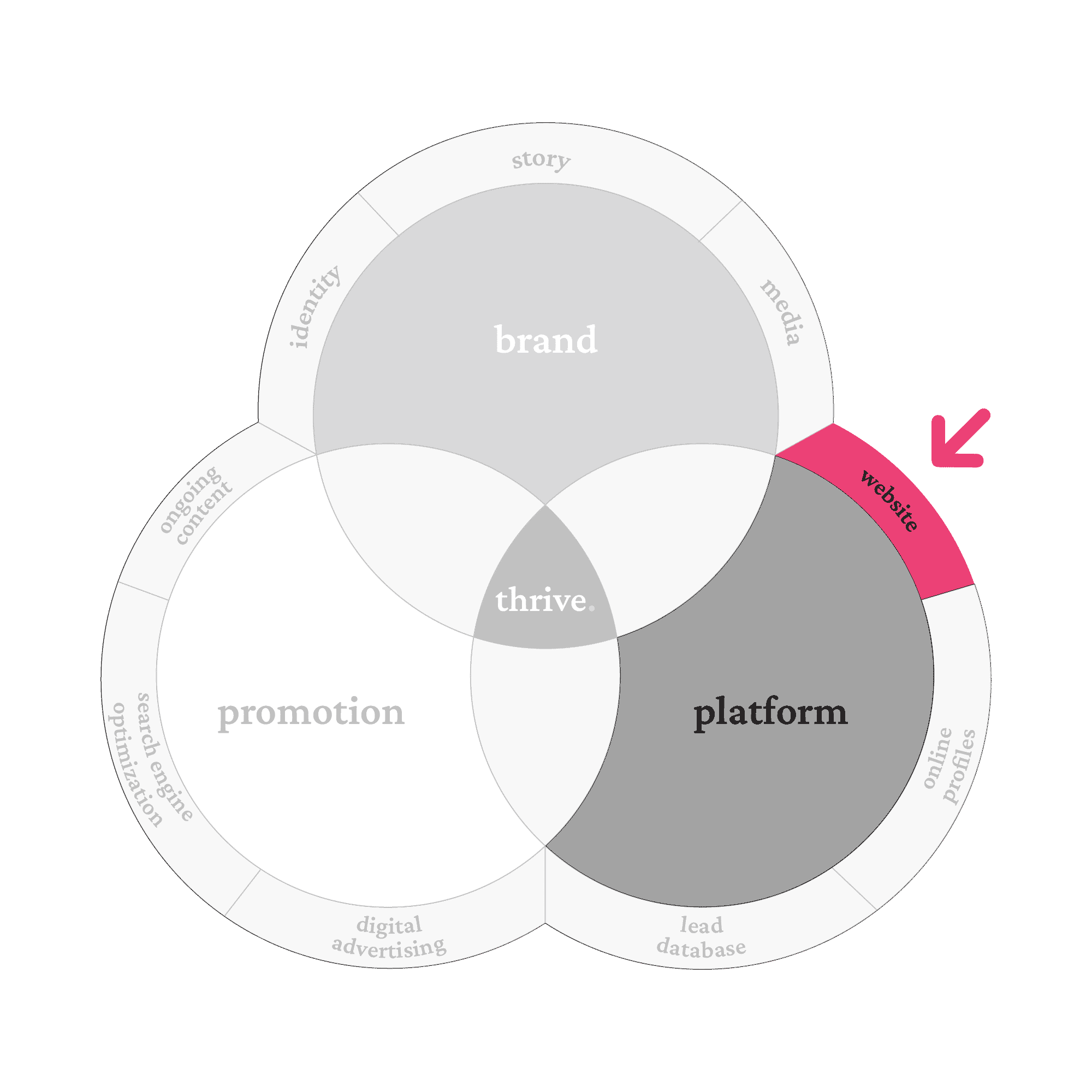 MEC needed a particular mix of features to tell their story in the most powerful way possible. We worked with the MEC team to ensure the right mix of qualitative information, emotional content, and quantitative details were presented to give their visitors a true sense of how the company worked.

Thrive used impactful storytelling and photos to convey the mission and goals of MEC to their audience, along with data visualizations that underscored the impact they were achieving.

Thrive took all of these elements and a remastered brand and created a new website from scratch.

Our Blueprint explores all the components to be successful online. We run a full analysis of your company's needs and only prescribe the items that make the most sense for you.
The Results
The results of the engagement between MicroEnergy Credits and Thrive were overwhelmingly positive. According to the CEO of MicroEnergy Credits, the new website that Thrive created for them had a significant impact on the growth of the company. The website was able to effectively tell their story, establish their credibility, and attract new partnerships in the carbon market. As a result, MicroEnergy Credits experienced a substantial amount of business growth, and they were able to expand their team by attracting new talent.

The CEO also praised Thrive's project management skills, stating that the team was transparent about the budget, great at sticking to the schedule, and flexible in adapting to the specific needs of MicroEnergy Credits. The communication between the two companies was excellent, and they mainly used video conferencing tools and emails to communicate.

The CEO was also impressed with Thrive Design's ability to listen and adapt to their needs, and they appreciated the team's attention to detail and their commitment to delivering a high-quality website.
Ready to get clarity about your project?
no sales pitch, just an open conversation about your needs
Thrive is a Seattle web design company focused on helping you grow. If you believe in what you do, have a proven offer, and would like to increase your online presence and authority, let's chat.
Links
Services
©
2002 - 2023
Thrive | All Rights Reserved