Financial services firm transforms their online presence with a sophisticated website revamp.
"Their work is worth every penny. They genuinely tried to understand our business, which made the difference for us."

-Kaeli Kaainoa, Partner
The Problem
Evergreen is a financial services company based in Bellevue that came to Thrive with a common challenge among businesses: their website did not accurately represent their brand nor effectively communicate their services to prospective clients. They wanted a sophisticated, informative, and effective website for their target market.

Having a website that did not effectively position Evergreen Gavekal as a leader in their industry was causing them to miss out on potential business opportunities.

After interviewing 5 Seattle area agencies they chose to engage with Thrive due to their emphasis on process and commitment to understanding their business.

The Prescription
Evergreen Gavekal's target audience are high-net worth, sophisticated investors looking for a trustworthy partner to manage their wealth. Understanding their business and the needs of their audience was crucial in order to build an effective website. We started with an in-depth conversation that talked through their business, their goals, and what they needed in a website.

Once we had that understanding, we worked to create a holistic website that was a better representation of their brand by being sophisticated, informative, and specific about their business to help prospective clients learn about what they do. We stayed in close contact throughout the project in order to ensure our designs and focus were on brand and on point.

The Thrive team consisted of a lead strategist, brand designer, website designer, website support team, and copywriter who worked together to bring Evergreen's vision to life.

Our Blueprint explores all the components to be successful online. We run a full analysis of your company's needs and only prescribe the items that make the most sense for you.
THe project scope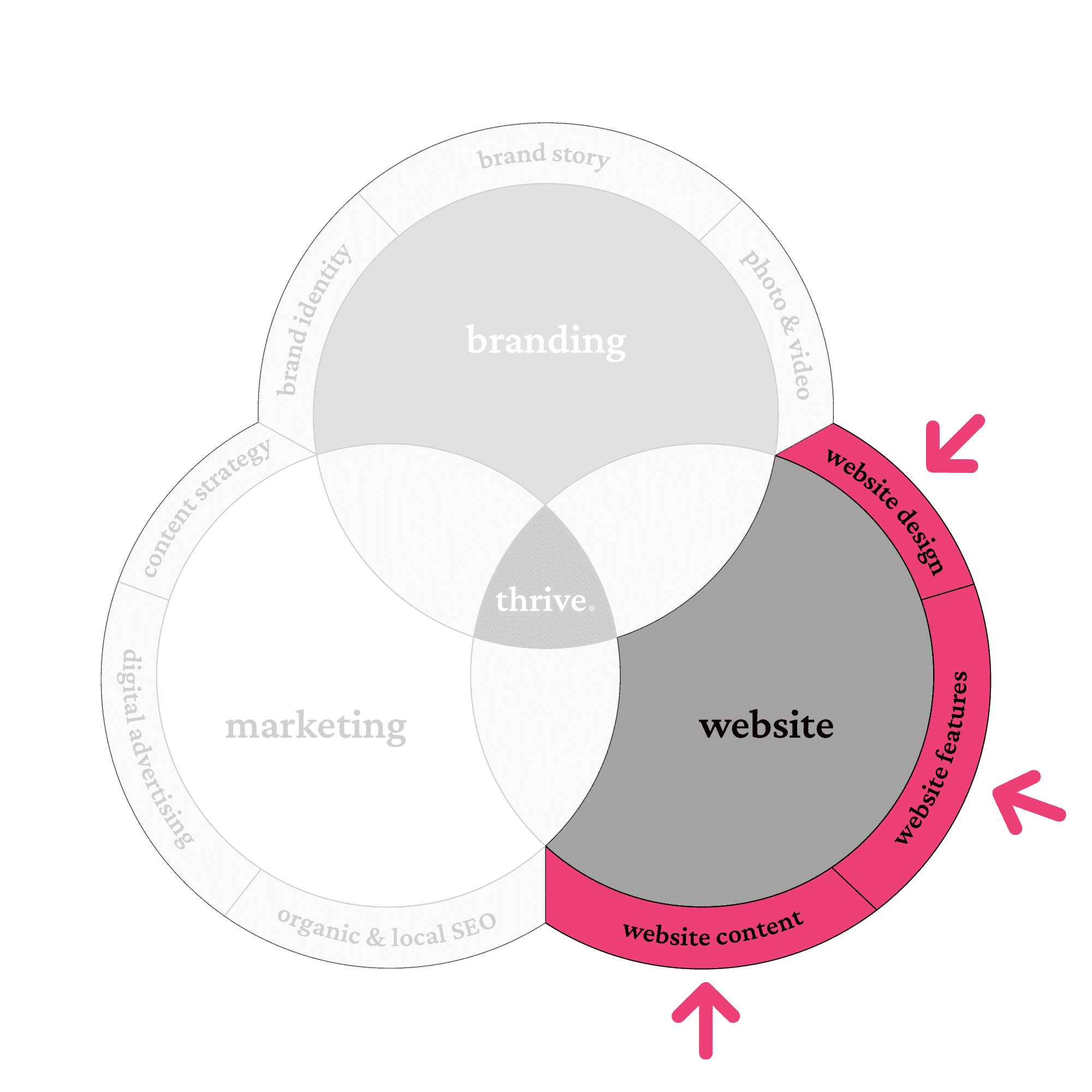 The Results
Evergreen Gavekal was able to see a significant increase in their online engagement and lead generation with the launch of their new website. The professional and sophisticated look and feel of the site, combined with its user-friendly navigation, provided a strong foundation for all of their marketing activities.

After working with Thrive, Evergreen Gavekal was able to properly position themselves in their market, attracting a larger pool of prospective clients who were interested in learning more about their services. The new website not only made it easy for visitors to find information, but also provided valuable resources and insight into Evergreen Gavekal's expertise and approach to financial services.

The results of the engagement with Thrive were impressive. Within the first six months of launching the new website, Evergreen Gavekal saw a substantial increase in engagement, with website traffic and leads more than doubling. This was a testament to the hard work and dedication put forth by Thrive and Evergreen Gavekal's team.

The partnership between Thrive and Evergreen Gavekal was a seamless and productive one, with Thrive's team working closely with the client to ensure that their needs and goals were met. Thrive's use of project management tools and open lines of communication allowed for a smooth and efficient process, and the end result was a website that exceeded Evergreen Gavekal's expectations.
ready to get started?
Schedule a call with our team to discuss the details of your project and get a quote.
Thrive is a Seattle web design company focused on helping you grow. If you believe in what you do, have a proven offer, and would like to increase your online presence and authority, let's chat.
Links
Services
©
2002 - 2023
Thrive | All Rights Reserved