Mergers and acquisitions firm gains more traffic, leads, and legitimacy online.
"Thanks to Thrive Design's work, site traffic has increased by 148% and continues to increase significantly. They were very responsive, delivered on time, and rose up to the challenge on more than one occasion."

- Mary Kate Tormey, Marketing Manager for ACT
The Problem
ACT Capital Advisors is a mergers and acquisitions firm (M&A) that operates in 13 major metropolitan markets. Since 1986, they've been helping business owners sell their businesses for maximum gain with minimal stress. They have a unique strategic process that focuses on the client's needs while ensuring that the deal closes. They have helped clients sell their middle-market businesses in a number of industries and are a trusted leader in their field.

Unfortunately, their old website communicated none of those things.

ACT recognized the need for a new website, as their current website was not only visually outdated but also lacked the functionality to effectively engage users and showcase the company's services. The website was also not mobile-friendly, which meant that a large portion of users were having a difficult time navigating the site on their mobile devices. Furthermore, the website was not editable, making it difficult for ACT Capital Advisors to keep their content up-to-date and relevant.

This created a challenge for the marketing team, who was unable to make changes to the website without the assistance of a developer. This not only added time and cost to the process but also made it challenging for the marketing team to keep the website content current and engaging for users.
The Prescription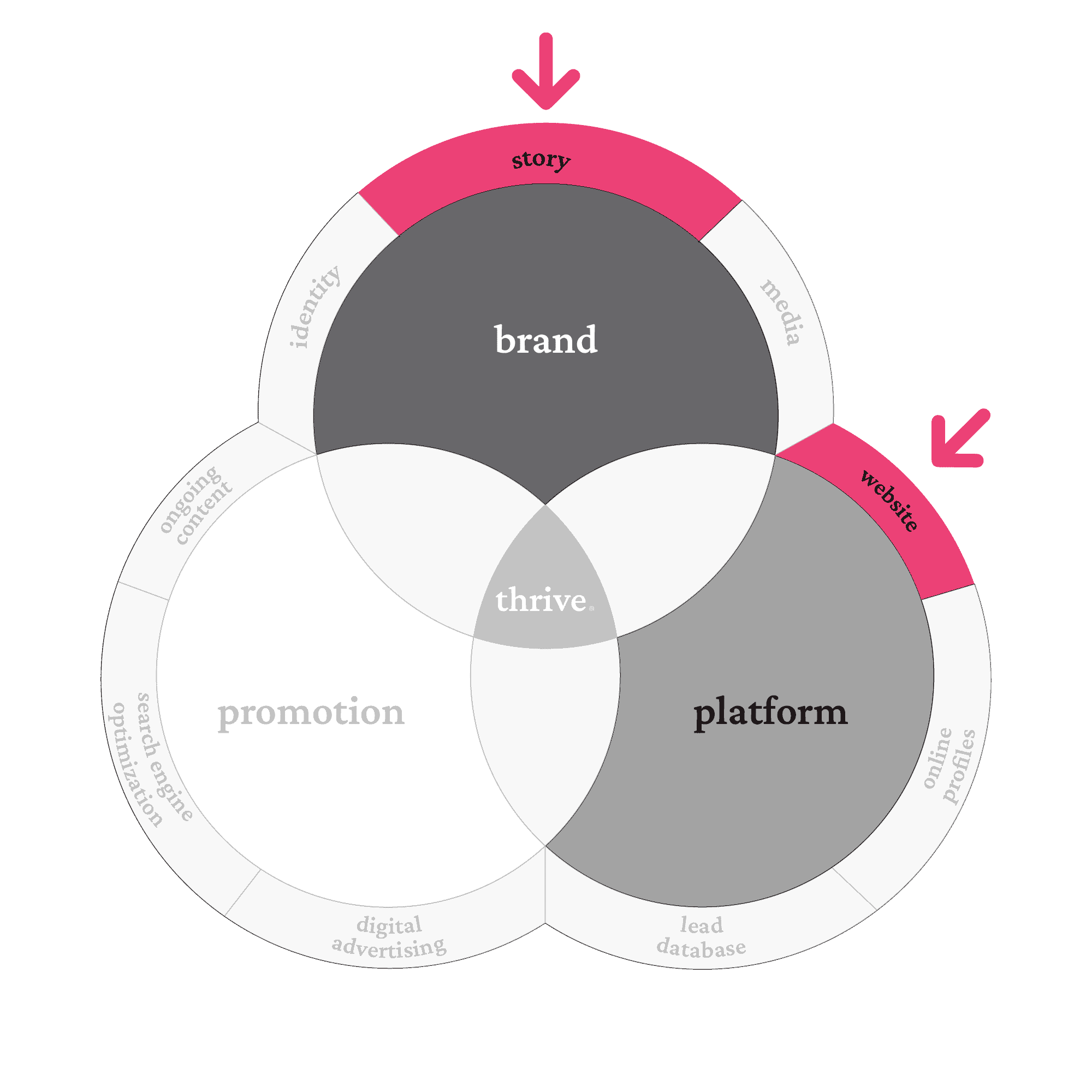 The solution that Thrive Design provided for ACT Capital Advisors was a complete website overhaul. To tackle the outdated look of the previous website, Thrive Design worked closely with ACT to develop a fresh new design that reflected the company's brand and goals. The scope of work included regular meetings with ACT, as well as updates on the project's progress through emails and Zoom calls.

Thrive Design utilized WordPress to build the new site, which was designed to be more responsive and functional, with a focus on increasing brand awareness. They made sure to include all the necessary features that ACT required, such as a clean and modern design, easy navigation, and an increase in the website's user traffic.

The Thrive Design team was able to handle the unique challenges that ACT faced, such as managing and displaying a large amount of data in a user-friendly manner. They were also able to handle the technical side of the project, ensuring that the website was up to date and met the latest industry standards.

Throughout the project, Thrive Design was able to provide a high level of communication and responsiveness, keeping ACT informed of the project's progress and addressing any issues that arose. This resulted in a smooth and efficient project, with the final product exceeding ACT's expectations.
The Results
The results of the engagement with Thrive Design were impressive for ACT Capital Advisors. In just the first week after launching their new website, user traffic increased by 148%. This significant increase in traffic has continued, showcasing the impact of the website redesign.

The new website was not only visually appealing, but it was also highly functional, responsive, and improved brand awareness. The website now forms the backbone of a nationwide email campaign to showcase ACT's many M&A opportunities.

The increase in user traffic and the improved functionality and appearance of the website are clear indicators of the success of the project. ACT is currently expanding their marketing activities thanks to the new website.
Ready to get clarity about your project?
no sales pitch, just an open conversation about your needs
Thrive is a Seattle web design company focused on helping you grow. If you believe in what you do, have a proven offer, and would like to increase your online presence and authority, let's chat.
Links
Services
©
2002 - 2023
Thrive | All Rights Reserved