Your website is your primary online identity and is essential for marketing success. Let's present the best version of your business online.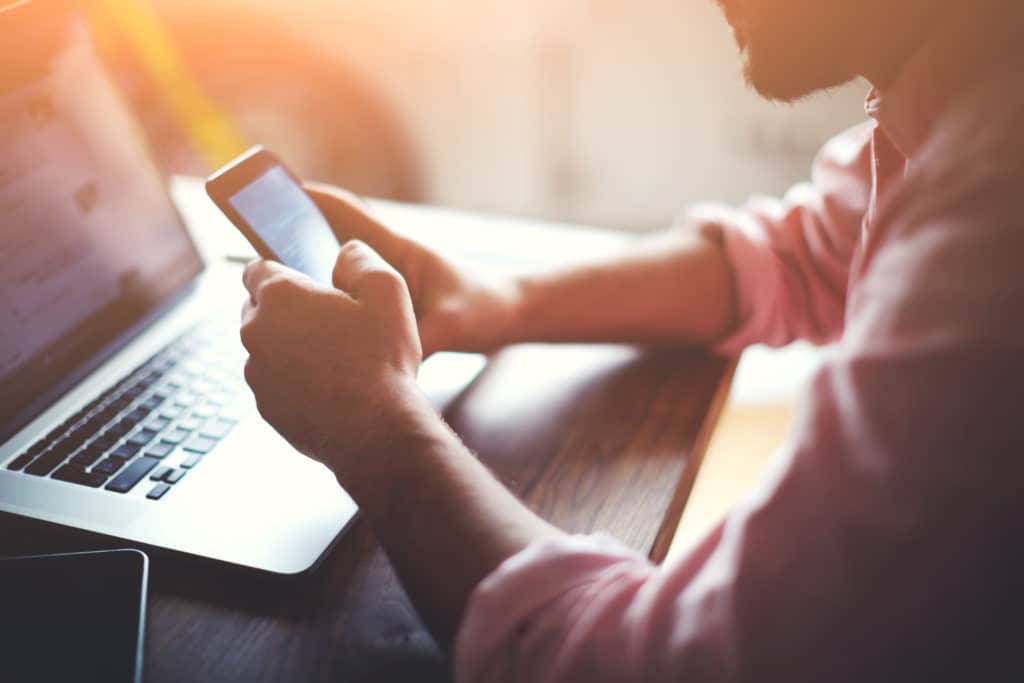 Your website design must focus on satisfying your company's goals while meeting the needs of your audience. 
It is difficult to achieve both. We invite you to tackle this challenge with us. 
Your Redmond website can be the foundation of your brand and a powerful way for you to generate income. Why waste money on something that isn't performing? 
Your Redmond website will be

.
You shouldn't need any coding skills to update the text and images of your website. Your team will be trained over screenshare with a video recording provided to train future staff.
Odds are 50%+ of your audience is on a mobile device. Your site will look its best, no matter how your visitors arrive at your page. Desktop, Tablet, Laptop, Mobile.
Performing well in Google search results is crucial to your success. At Thrive, we make sure your site measures up in the eyes of the Google overlord.
Some agencies reuse the same templates for all of their customers. Being unique is the way to compete online. Why not stand out and be different than the boring competition?
There's enough nonsense to wade through in today's society. Your website shouldn't be one of those things. Give your audience honest and well-written content that you can proudly stand behind.
Boring things are forgotten and uninspiring websites fall flat. You can be anything online, so why not be compelling? Inspire your audience to act. Take them on an adventure that they won't soon forget with a destination that they can't wait to reach.
The world is at our fingertips and your website needs to keep up. Don't keep your audience waiting. Focus on a design that is fast, responsive, and user friendly on all forms of technology. Your pages should load in 4 seconds or less. A few seconds of load time can make or break conversions.
Keep it simple. Information overload is a real thing and it's true that sometimes less is more. Layouts, designs, and content need to be clear and concise. Remember, consistency is key.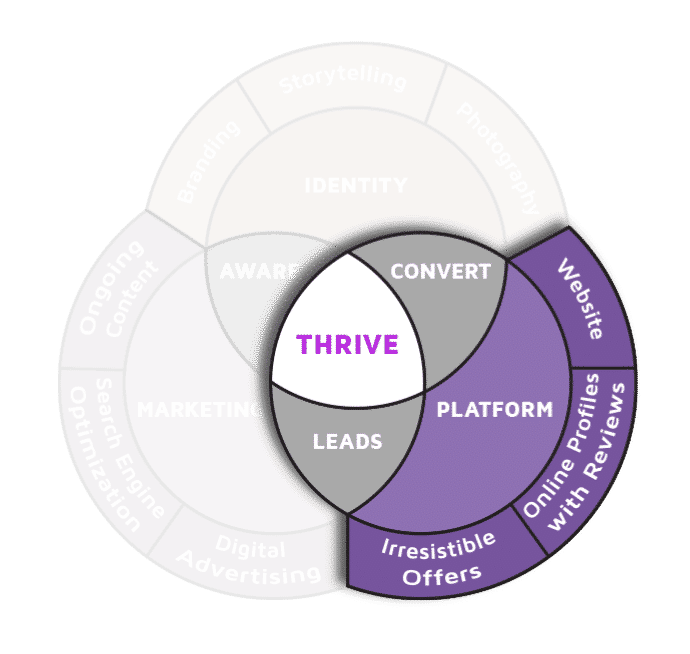 The blueprint for online excellence
Your website is the most critical component of the Blueprint for Online Excellence. Your website is the digital home of your identity, offer, and content and is the endpoint of all your marketing.
Check out the Blueprint to learn why your website is the lynchpin of your online success.
Take the next step to succeed online

.
Get clarity on the cost, scope, and timeline for your project
Ultimately your website is an investment that can increase your bottom line.
We understand your concern about ROI. You need something of high quality, something that hits the mark every time. Thrive understands that your website must deliver results, not just beautiful design. 
We're here to help. 
You have a story to share and a message to spread, and it's vital that you're able to use these to drive your digital presence. This is key to thriving and not just surviving. 
A compelling design is equally as important as an effective online strategy. We will help you connect with your target audience to motivate them to take action. 
Contact us today to start your digital journey for your business. We're ready to help you achieve your goals. 
"Your website has 5-10 seconds to give off a sense of professionalism and expertise with your customer.
In another 10-15 seconds it must show what you do, who you do it for, and show the next steps to get into a conversation."
Don't just survive online. Thrive.
WordPress powers 40% of all websites and 60% of Content Management Systems. This includes major websites like Forbes, TechCrunch America, BBC America, BBC America, and Facebook Newsroom. 
At Thrive, we build most of our new websites using WordPress and provide ad-hoc WordPress support and WordPress care plans to keep them running optimally.  
The power and flexibility of WordPress allow us to use our full creative powers within a stable framework that will be supported for years to come.  
Redmond website design before & after
(click & drag the orange slider left & right to view)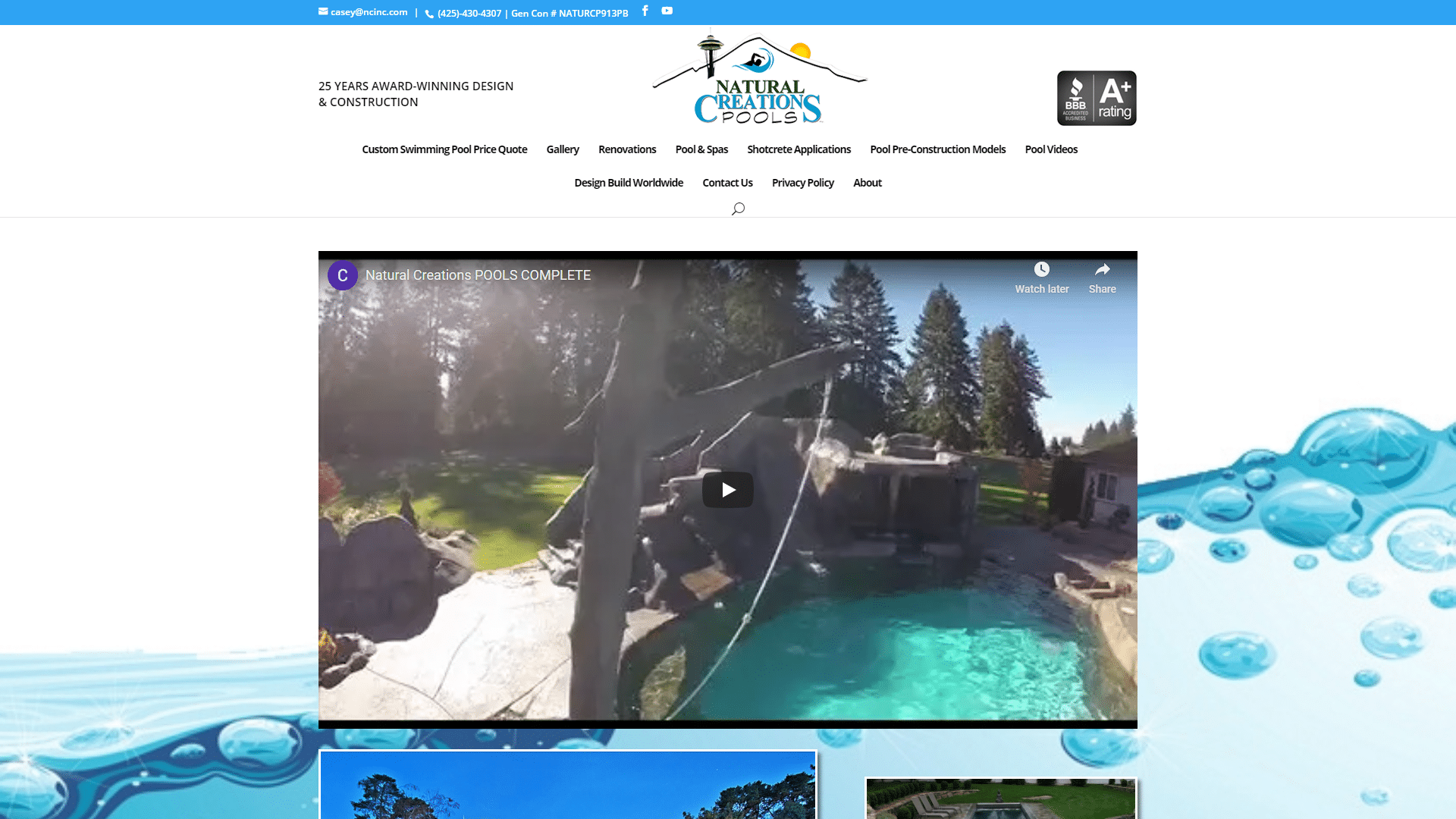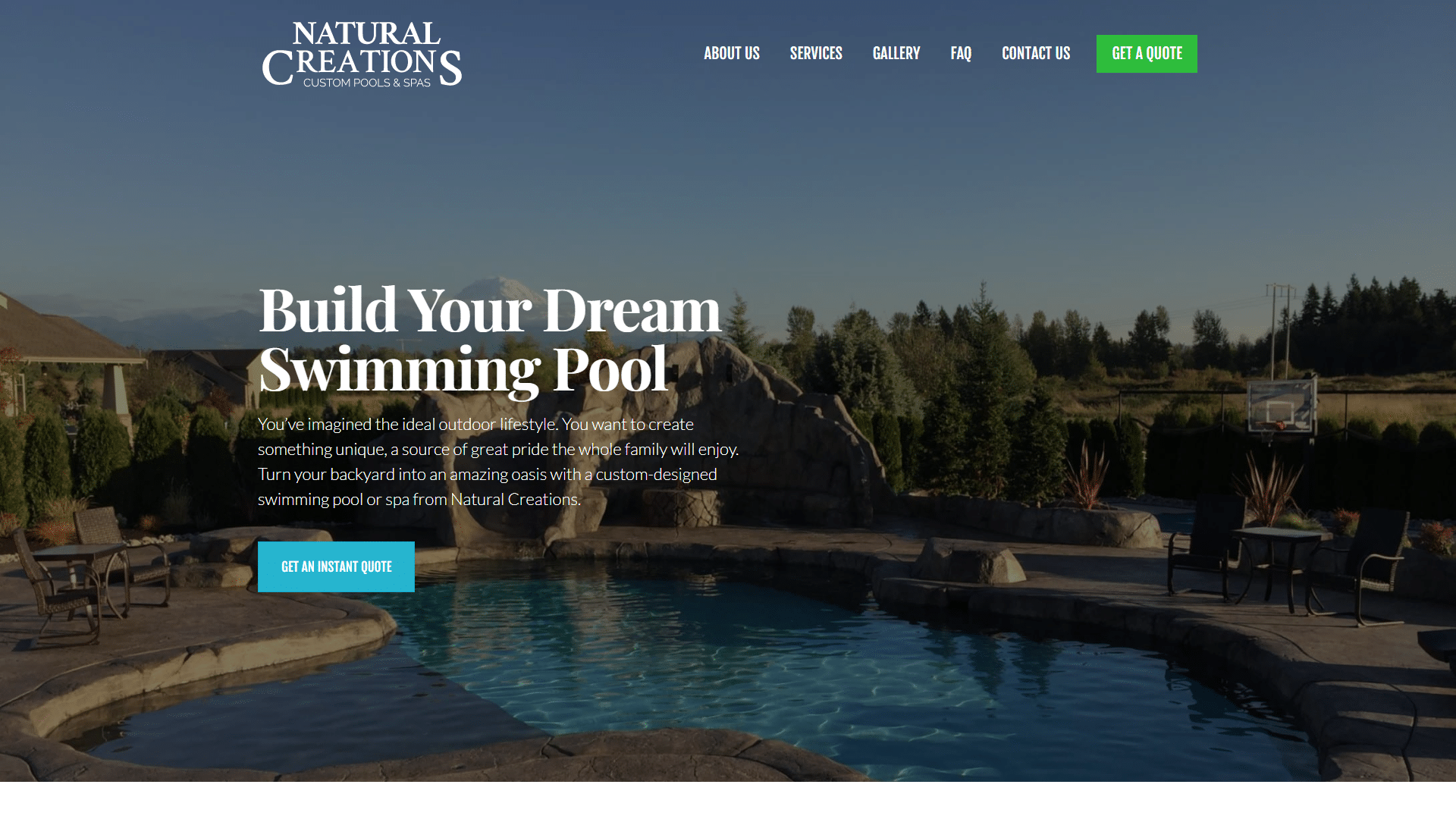 Before any agency gives you a price they must fully understand you, your business, your goals, and what problems the proposed solution will solve. Prescription without diagnosis is malpractice.
Don't risk your investment with an organization that doesn't take the time to fully understand and explore your goals and help you define what success looks like for you.
Our mantra is: "Prescription without diagnosis is malpractice." What does that mean for you? It means that we understand that your website is just a part of the overall picture of your business ecosystem. We also understand that, if your ecosystem is missing a part or two, a new website won't give you the results you are expecting.
Because of this, we try to get a crystal clear understanding of what role your website is playing and what you need within that website to succeed. (These are things like copywriting, photos, lead generators, etc.) You can expect us to ask the following questions in our first conversation:
How are potential customers going to find you?
What do your visitors want to do/see/experience when they get to your website.
What will success look like to you after 6 months of this solution being implemented?
Are you selling products online? Are you scheduling appointments?
Will your users log in to access any part of your content/features?
Do you already have a logo and it is authentic to who you are and it is appealing to your target audience?
Any idea on how many web pages you need?
Are we replacing an existing site? Tell us about what is and isn't working on your existing site.
Who is writing the content?
Do you have photography that powerfully showcases your services, product, location, and/or team?
We ask a lot of questions to give us the best idea of what kind of price your website would cost.
Anything else would be malpractice in our view.
There are three factors that determine how long it will take to complete your project:
Scope of the work to be done.
The availability and skill of the team that is building it.
How available the client is in providing feedback and content.
That being said, a basic business website that Thrive creates takes 6-8 weeks including content creation, feedback rounds, and go live.
E-commerce and membership sites can take 10-16 weeks, but that is greatly dependent on the number of features & products.
When we give you a project quote, we will always include a time estimate along with the anticipated price.
Knowing what we are going to do (and in what order) before we do it is critical to your success. Take a look at our 7 step process (video).
Lack of transparency around the process is a hallmark of an unorganized agency. Our goal is to have the best design and development process of any Seattle web design agency. In fact, we have created a nine-step blueprint that outlines our process from start to finish.
Visit our blog for the latest on our process, web design tips, and get educated on the latest from the web design industry!
Your old website isn't working for you. You wouldn't be reading this if it was. Redesigning something that is broken is a little like giving a rusty car a new paint job. It may look great but the problems are still there and will still cause trouble.
By stripping everything away and starting fresh, we are able to build you a lean, mean website that meets all your needs and will help you reach all your goals. Our web design experts can identify and implement the newest technology on your site that may not be supported by your existing architecture.
By starting from scratch, we can create something you hadn't dreamed possible.
That said, there are rare instances where we will be able to build something on top of your website. This happens in only about 10% of the cases we see. However, we are always happy to set up an analysis of your website to see if we can expand on it.
We have a marketing department dedicated to your SEO, SEM, and social media marketing needs. We work together with our SEO experts to ensure that the back end of your website is set up with SEO best practices in mind. Our SEO team is integrated into the web design process to ensure that your website is set up to capture traffic from start to finish.
We provide the keyword research to get your title tags, meta descriptions, and headings visible to Google. Once your site is built, you can hire us for a monthly SEO retainer so that your website gets maximum exposure on Google.
To learn more about how online marketing fits within the grand scheme of things please watch this video.
Our web design services require you to provide the content for all the pages that we create for you. We do offer copywriting services for an additional fee that you can use to create your content. Our copywriters work closely with our designers and SEO experts to ensure that your content matches the look and feel of your website and is designed to attract traffic and convert customers.
We exclusively build WordPress websites for a reason: it's the best platform for small- to medium-sized businesses.
Using WordPress for your website will provide you with the ability to customize and create a site that is appealing to your target market. Working together, we can create a site that ensures your audience not only visits it, but spends time reading through your content, watching videos, and learning about your brand, as well as taking your site's call to action.
WordPress is the dominating website platform, beating other website hosting platforms by three times their combined websites! In fact, over 33% of the top ten million visited websites are hosted by WordPress. With numbers like that, how can you go wrong?
We have designed our process to ensure that your voice is heard throughout. We start with a questionnaire and an in-depth meeting where we ask all kinds of questions to learn more about your business and goals, what you're happy with and what you think could be improved, what role you want your website to play, and what your ideal site will look like.
Once you sign on to become a client, you will have a weekly touchpoint during your project and you'll review designs directly with our lead designer. We have no junior staff. Our team is not learning on the job.
We want you to be 300% happy with your project and our process eliminates project surprises.
To learn more about the individual steps in the web design and development process take a peek behind the curtain at our website design process or watch our process explainer video.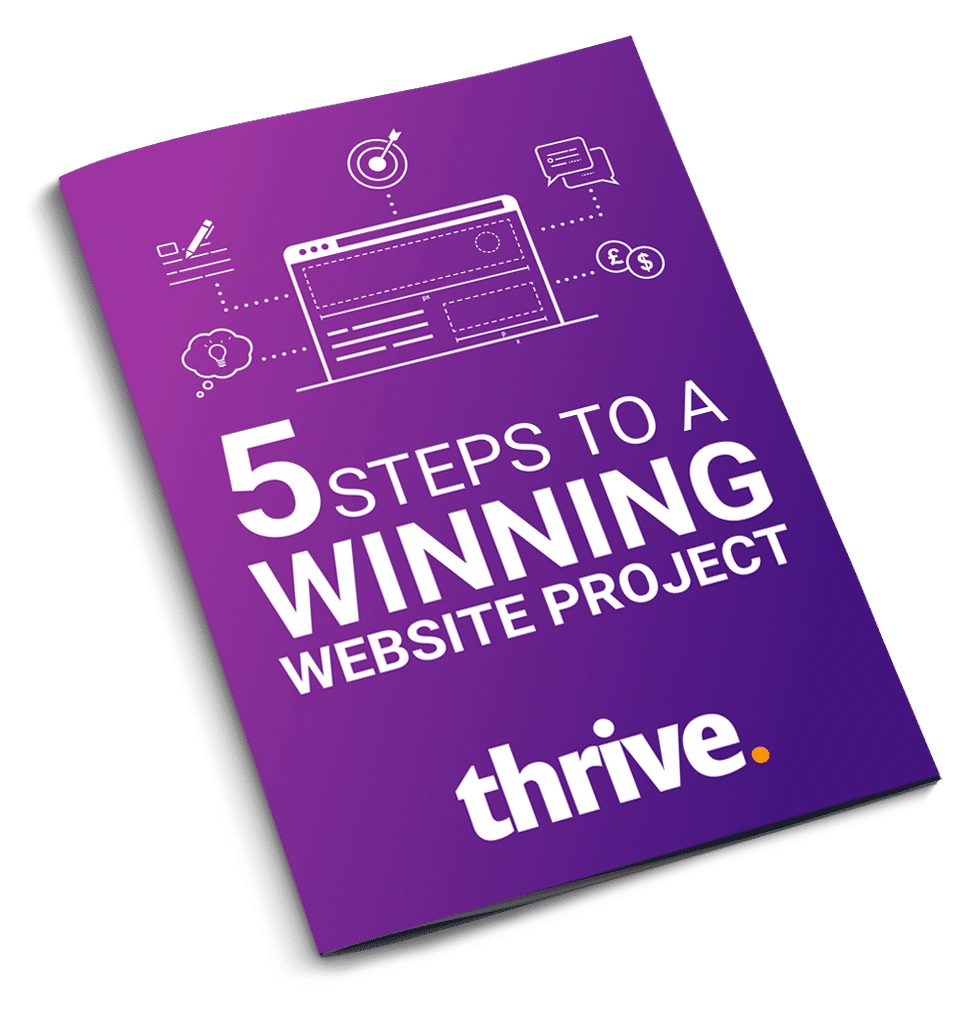 5 steps to a winning website project (PDF guide)
In this guide, we've put together the 5 crucial steps to a winning website project.